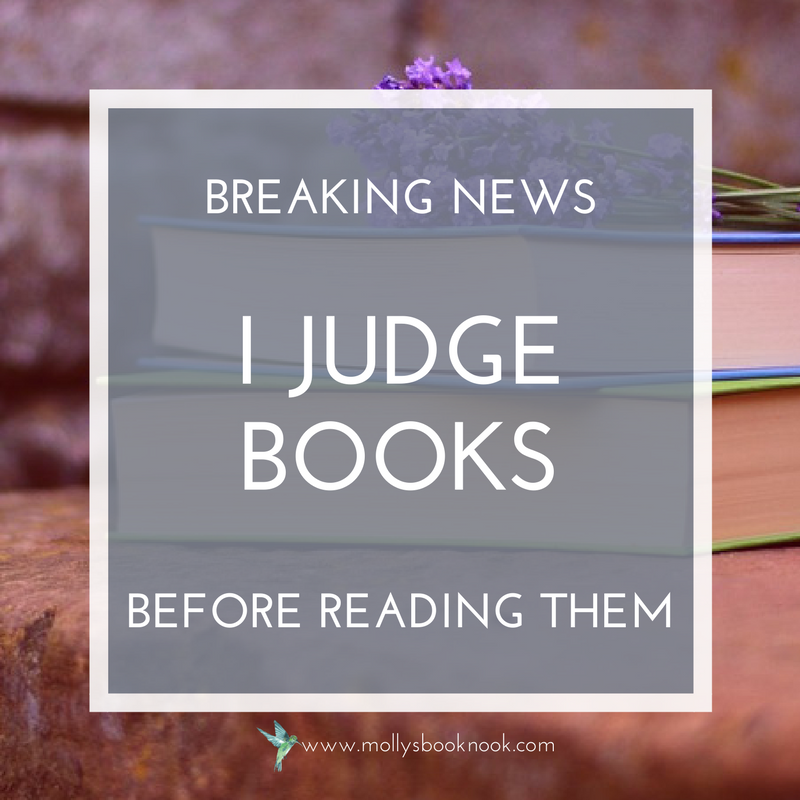 Oops, already one day late on my new Monday & Thursday blogging schedule. You forgive me, right?
Today I'm comin' at you with a bit of a confession (not a surprising one) and then a chat about it – because why not? Ready?
I JUDGE BOOKS BY MORE THAN JUST THEIR COVER.
While I like the sentiment behind "don't judge a book by its cover" it's not the most realistic statement. We are visual creatures. We look at something, anything, and immediately form a judgement. Sure, maybe we don't always act on that judgement and that's where that saying can come in handy, but we still make those judgments.
And I 100% form an opinion on a book before even opening it…and it's usually based on more than just their cover. When I walk into a bookstore, or shop online, these are the things that will either make me want to read a book, or not, besides the cover:

THE TITLE
For me the title will either be the first grab, or the second grab after the cover, depending on how I'm shopping for books – and that shit has got to be GOOD. It's hard to explain how a title can be good or bad but its real. At least for me.  Sometimes I'll read a title and just think fuck yeah I'm going to read that while other times I just think meh, sounds boring.
For example, when I heard the title Vengeance Road I thought this is going to be bad ass but when I read Starflight I thought this is going to suck. I don't know why, I just did.
Disclaimer: Both of those books ended up being favorites for the year I read them. So, again, I don't always act accordingly to the judgments I make.

THE BLURB
Not even in the way you think. Yes, of course the blurb/synopsis will have me wanting to either read a book or not based on what it says – but I'm talking about it in a totally different way and that is…
THE. LENGTH.
Y'all. Sometimes those things are just way to damn long that I lose interest before I've even started reading it. Whenever I visit a book's page on Goodreads and I see that Read More button on the synopsis I immediately think Damn it, this shit's going to be the length of a short story isn't it? And when it is, I just click away from the book because I DON'T HAVE TIME FOR THAT.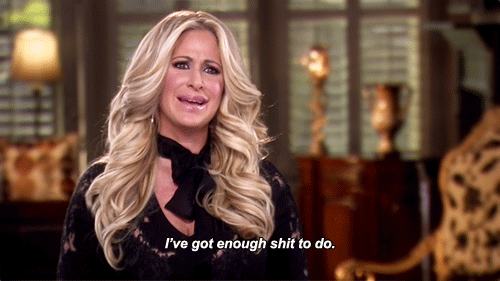 THE LENGTH OF THE BOOK or FONT SIZE
Because sometimes one affects the other and I can keep this one real short.
I.
Don't.
Like.
Long.
Books.
Or.
Books.
With.
small font.
See what I did there?

THE HYPE
I'm not trying to be cool with this one, I just tend to avoid overly hyped books. I haven't read Caraval. I haven't read Nevernight. I haven't finished ACOWAR. I haven't read Stalking Jack the Ripper. Even though I own all of those, they are always the last ones on my radar to read. I don't know if it's because I'm afraid I'll hate them, or because I just am exhausted hearing about them all the time that I don't want to read them, or it's because they're all so damn long with tiny ass font that it's just a triple whammy of Don't Read This.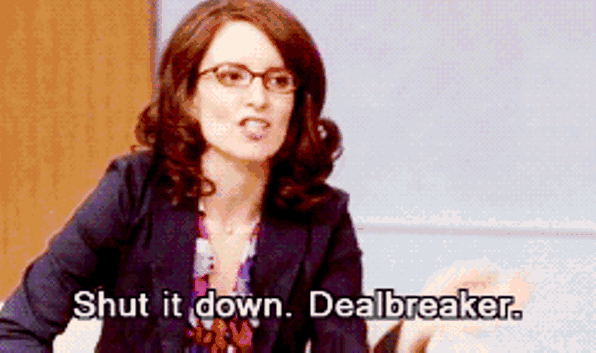 ---

What makes you not want to read a book besides the cover? Do you still go for it every now and then against your better judgment?