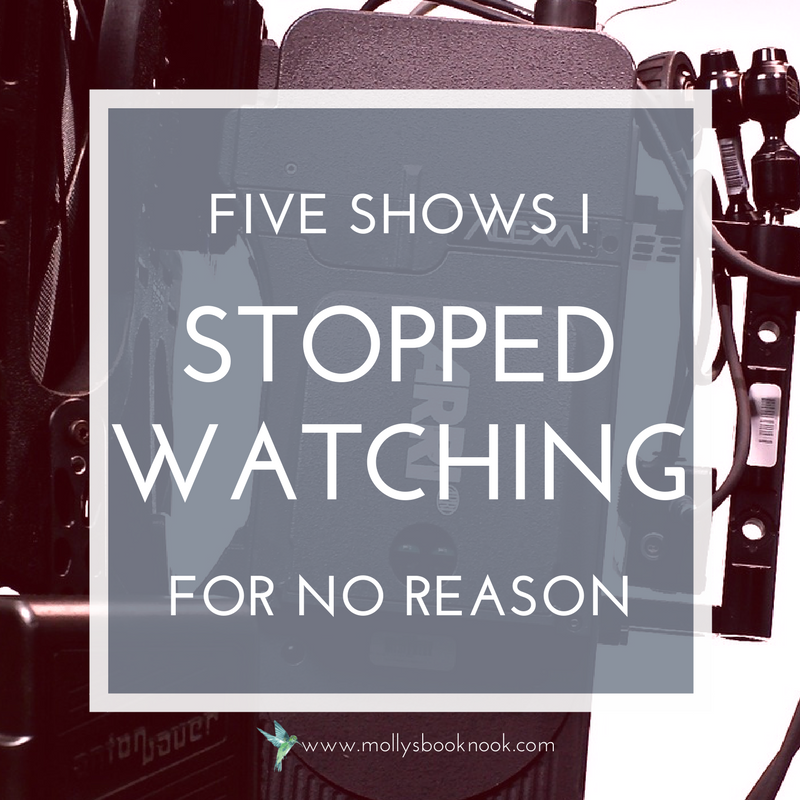 This post was supposed to be my recap of seasons 1-13 of Grey's Anatomy, but unfortunately, I haven't finished it yet (totally thought I would be done by now but Elder Scrolls Online has taken over my free time). So, instead of talking about Grey's, I'm going to talk about all the shows that have been put on the back burner for a while now. None of these are on hold because of Grey's Anatomy, they're just shows I randomly dropped for….no reason? (Okay, fine, there's a reason, but I do want to watch all of them again)

SUPERNATURAL
I was binge watching this for the longest time, then suddenly I stopped. I don't know why. However, looking back, I think it might be because I was getting a little tired of the repetition. Every season had the same main points: one brother is dead/left/trapped, the other brother spends a while trying to save him, some big bad gets in the way, sometimes the brother being saved is pissed about it, then it ends with the brother who did the saving ending up dead/leaving/trapped to all start again in the next season.
Am I right or am I right? That's the gist of most of the seasons.

DOCTOR WHO
Here's another one that I was binge watching and stopped for several reasons. First, I was basically forced to because it's no longer on Netflix (I'm pretty pissed about this). Also, I was really sick of Matt Smith (which is where I left off). Then there was Peter Capaldi (and I don't know how I feel about that). Seriously, all I want is for David Tennant to come back.

SCANDAL
Gosh, I miss this show. I stopped watching because #endgame happened, but I shouldn't have. Seriously, why did I? I loved this show. I love Olivia, Abby, Huck, Mellie, Jake, all of them. Now I'm so far behind that I'm scared one of my favorites is going to get killed off or leave the show somehow and I don't know if I want to go through that. Mostly, I miss the popcorn and wine dinners.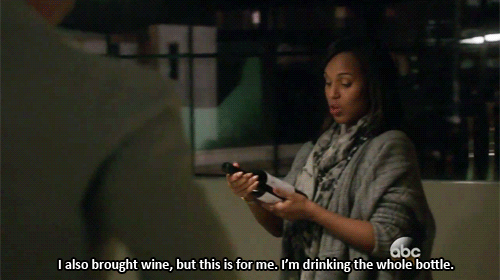 FTWD & TWD
I have this thing with these shows where I just don't watch them for a long time. Then, for TWD, I'll randomly think to myself "hey, I wonder if Rick or Carl are dead yet?" So I go watch all the seasons I'm behind on, and get bored again because, alas, neither Rick or Carl are dead yet (if you can't tell, I really don't like either of their characters and would rather Daryl be the big man on campus, ok? Don't hate me).
For FTWD, I'm only behind one season because I wait for it to come on Netflix. I like it a bit more than TWD but that's just because it's still fairly new and hasn't had time to endlessly recycle the same plot line for 7 years. coughthewalkingdeadcoughJust sayin'.
OTHER NOTABLE MENTIONS
The 100 (

50% waiting for Netflix, 50% just sort of sick of it

)
The Fosters
Revenge
Orphan Black
Bates Motel
House of Cards (

I want to but my husband is so far ahead of me so it'll take a while to catch up

)
Switched at Birth
Jane the Virgin (

it got a little outlandish for me

)
---

Are there any shows that you've given up on? What are they? What makes you give up on a show? 
Are there any shows that Netflix removed before you could finish so you're filled with rage? Because same.