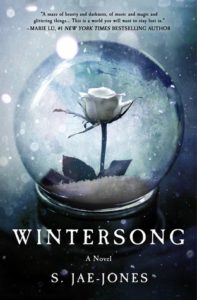 Wintersong (Wintersong, #1)

by S. Jae-Jones
Published by Thomas Dunne Books on February 7th 2017
Genres: Fantasy (YA), Fairy Tale Retelling
Pages: 436

Beware the goblin men and the wares they sell.

All her life, nineteen-year-old Liesl has heard tales of the beautiful, mysterious Goblin King. He is the Lord of Mischief, the Ruler Underground, and the muse around which her music is composed. Yet, as Liesl helps shoulder the burden of running her family's inn, her dreams of composition and childish fancies about the Goblin King must be set aside in favor of more practical concerns.

But when her sister Käthe is taken by the goblins, Liesl journeys to their realm to rescue her sister and return her to the world above. The Goblin King agrees to let Käthe go—for a price. The life of a maiden must be given to the land, in accordance with the old laws. A life for a life, he says. Without sacrifice, nothing good can grow. Without death, there can be no rebirth. In exchange for her sister's freedom, Liesl offers her hand in marriage to the Goblin King. He accepts.

Down in the Underground, Liesl discovers that the Goblin King still inspires her—musically, physically, emotionally. Yet even as her talent blossoms, Liesl's life is slowly fading away, the price she paid for becoming the Goblin King's bride. As the two of them grow closer, they must learn just what it is they are each willing to sacrifice: her life, her music, or the end of the world.
Well, hey there! This is my first official post. I know, it took me a few days after that "I'm back from hiatus" post, but I needed some time to get back into the post-writing game. Know what I'm sayin'?
Anyways, I'm coming at you today with a review of the first book I finished in 2018! This book has been raved about and recommended to me by almost every single person I talk to on bookstagram. So, naturally, I loved it, right?
Wrong. Wintersong was such a disappointing first read of the year.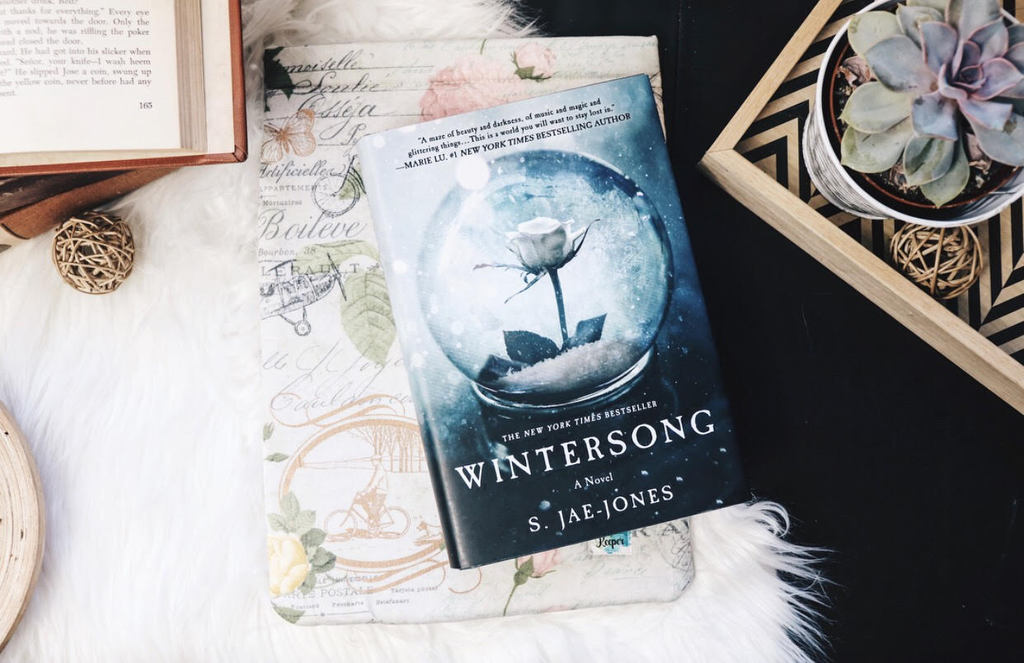 As a disclaimer before you read my negative review: This book references music a lot. It doesn't just mention them playing an instrument, it uses terminology that my musically inept brain does not know, and a lot of the main characters "emotions" (in quotations because I still don't feel like she had many) were represented during the times music was mentioned the most. I just didn't dig any of the music sections, so, you know, that says something about the rest of my review.
Phew, okay, that was a long-winded disclaimer, but I hope you're picking up what I'm laying down.
This book was excruciatingly slow, with what felt like a build up, but turned out to be nothing. Let me demonstrate my thoughts with my Goodreads updates (semi spoiler-y):

To answer my question, no, it did not get explained except maybe she's so insecure and desperate for a man that she goes for the first one available. Ah, but I digress. My point of sharing that update was to show that by 55% into the book, sure, lots of things had happened, but there was no hint to what it was leading up to. Essentially, the book could have ended at 55% because the rest of it was a pretty pointless downhill tumble to the most anti-climactic ending ever.
As for the characters, I wasn't connected whatsoever to any of them. I honestly don't know how to explain it, I just didn't want to read about them. I felt like I was skimming a lot of the book (which also had to do with the music elements) and I didn't even care when "emotions" or, honestly, lack thereof would be attempted.
I'm being mean, but cut me some slack, this is the first book I've finished since November 6th! I felt cheated since it came so highly recommended.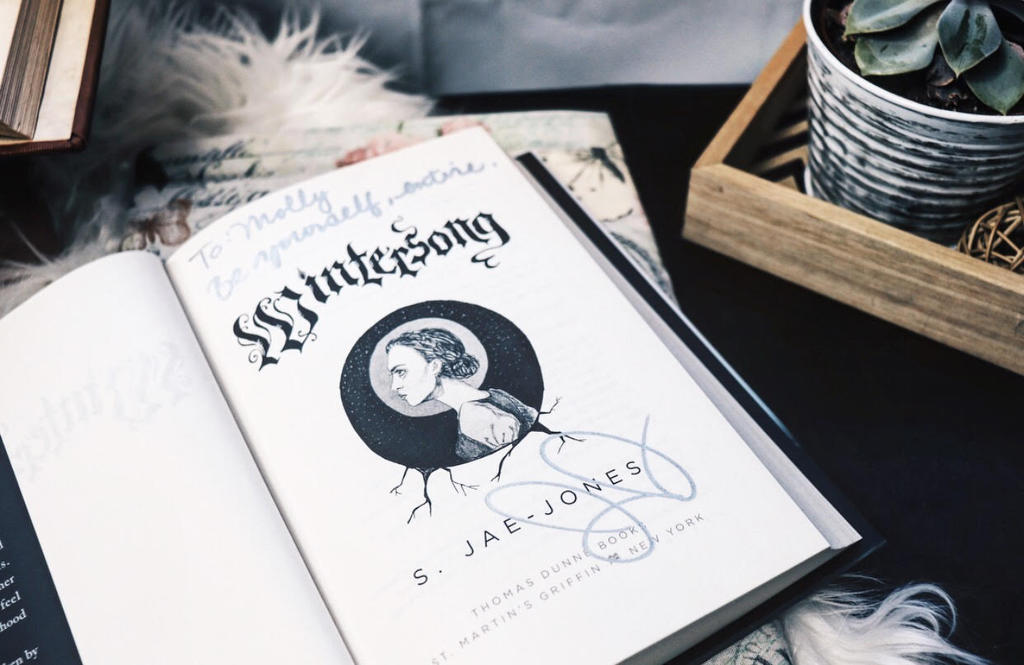 I didn't want to go into too much detail about my issues because of spoilers. So, if you've read this, please comment so I can vent! If you liked it, make your case. Maybe I missed something great with this book  😀 
Rating Report
Plot
Characters
Writing
World Building
Romance
Overall:
1 / 5