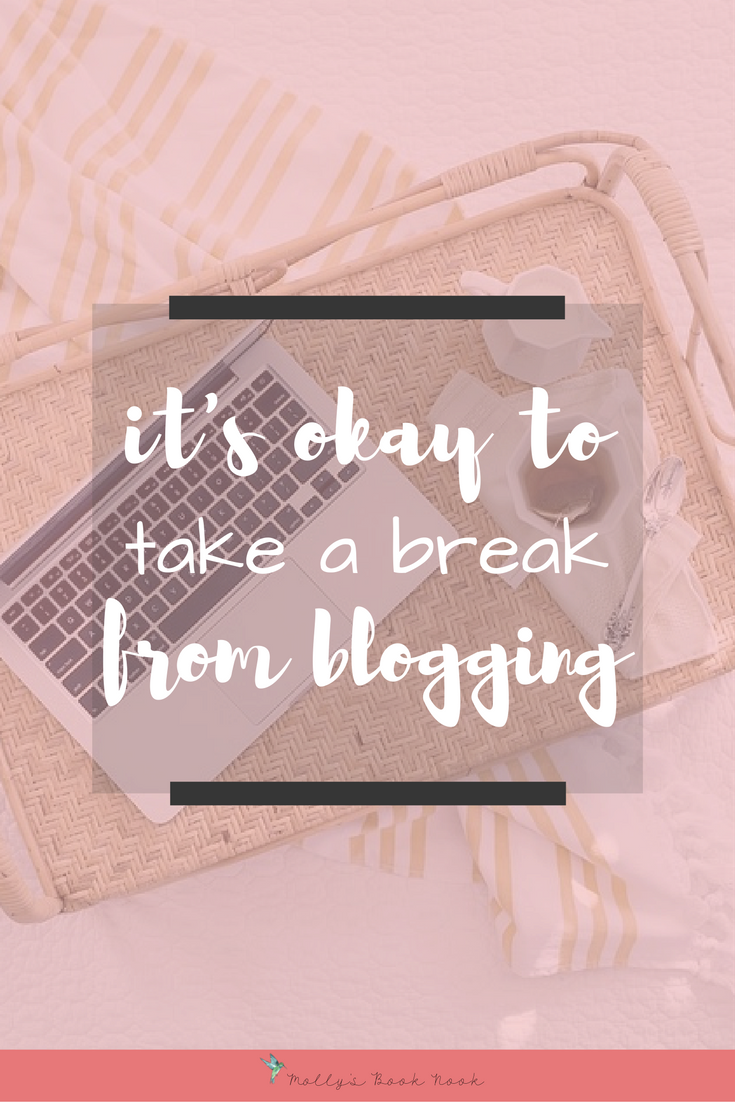 It's okay to not be 100% in 100% of the time. 
I know that goes against what our parents always tell us, you know the old "as long as you put in your best effort" saying — just as long as we're putting in the effort, it's okay.
When it comes to blogging, ignore that phrase. It's okay to take a break, be more relaxed with your schedule, or just have one foot in and one foot out.
The idea for this post came because for the past year I have been 100% in with my blog almost 100% of the time. I rarely ever miss a post (I think I've missed 2 in the past year), I've always kept to a schedule, I've always had things planned out in advance. Then suddenly, August hit, and I lost some steam.
I don't know if any of you have noticed, but I've lacked on reviews the past few weeks and my posts have dwindled (in fact, this is my first one this week). At first, this made me feel so guilty. I felt like I was letting those of you who regularly visit my blog down. I felt like I was missing out on so much because I haven't been visiting your blogs. While I definitely still have those feelings, I also realize that if I'm not fully into blogging, the quality of my posts go down.
And quality over quantity, right?
While it's important to me to stay in touch and keep this blog up-to-date, it's more important to me to provide quality content for you. When I'm not 100% in, I don't put 100% effort into my posts. When I'm not 100% in, I don't give my 100% attention to your posts. So, like I said, when it comes to blogging, only putting in some effort can actually hurt your overall experience and the experience of your readers.
You'll begin dreading simply writing a post or even thinking of ideas. You'll find that you feel overwhelmed by everything that comes with blogging, and not enjoying it. So, next time you feel like blogging is becoming too much or that you're not enjoying it as much as you should be, feel free to take a break.
What is so beautiful about this community is that everyone understands. Everyone has hit that point while blogging before and if you need to take a little break, don't feel like you'll be forgotten. Everyone will still be here and everyone will be welcoming you back with open arms. This took me a bit to realize, but once I did, it was a weight lifted off my shoulders when I felt like I was slacking.
Again, it's okay to not be 100% in 100% of the time.
If you feel like this may be how you're feeling, I only have 2 tips that you can use when you go about this blogging break:
Let your friends know. Don't just drop off the planet, give your readers, followers, friends, everyone, a heads up. Whether that be with a hiatus post or mentioning it a few times on other social media accounts. (When I'm in a blogging slump, I usually still post on other social media)
Keep your creativity going and be open to blog ideas. Sometimes this is the best way to get back into it. I take different approaches to this. I catch up on shows, I read and take notes while reading, I draw, I write. I also still think about my blog and if a post idea strikes, I make sure to write it down.

Do you ever feel like you need a break?
Do you embrace it or push through it?