I received this book for free from the author in exchange for an honest review. This does not affect my opinion of the book or the content of my review.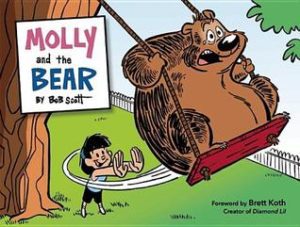 Molly and the Bear

by Bob Scott
Published by Cameron + Company on March 8th 2016
Genres: Comics
Pages: 256
Source: the author
Amazon | | Barnes & Noble | | Book Depository

It can be tough on a family when someone new has moved in, especially if it's a 900-pound scaredy-bear so terrified of wilderness life that he's fled to the burbs. Fortunately Bear was found by Molly, a fearlessly optimistic 11-year-old can-doer who has taken him firmly in hand, devoted to seeing her hirsute BFF cope with modern life. Molly's Mom is happy with the new sibling — Bear's an excellent conversationalist and loves her homemade cookies. But Dad is having a harder time, his role as center of the universe now shared with an ursine behemoth who, unfortunately, adores him.
This review is a bit different for me as I don't often read comic strips, web comics, or even comic books – but when I was offered to review a book with my name in the title and a bear (hello, Blu Bear Bazaar) I couldn't pass it up.
Molly and the Bear started as a web comic series from Bob Scott. He then compiled hundreds of his favorites into this hardcover print edition for people to enjoy! So, let's talk about it a bit:
Molly and the Bear follows, well, Molly and her pet Bear, who is afraid of so many things and needs Molly to guide him through life. It's a family friendly collection of strips that are cute and silly most of the time. Bear's fears and personality are what bring the charm to these strips – but each character brings something to the story (I personally love Dad). These are two of my personal favorites from the collection that give you an idea of the silliness of bear and his constant fears and worries: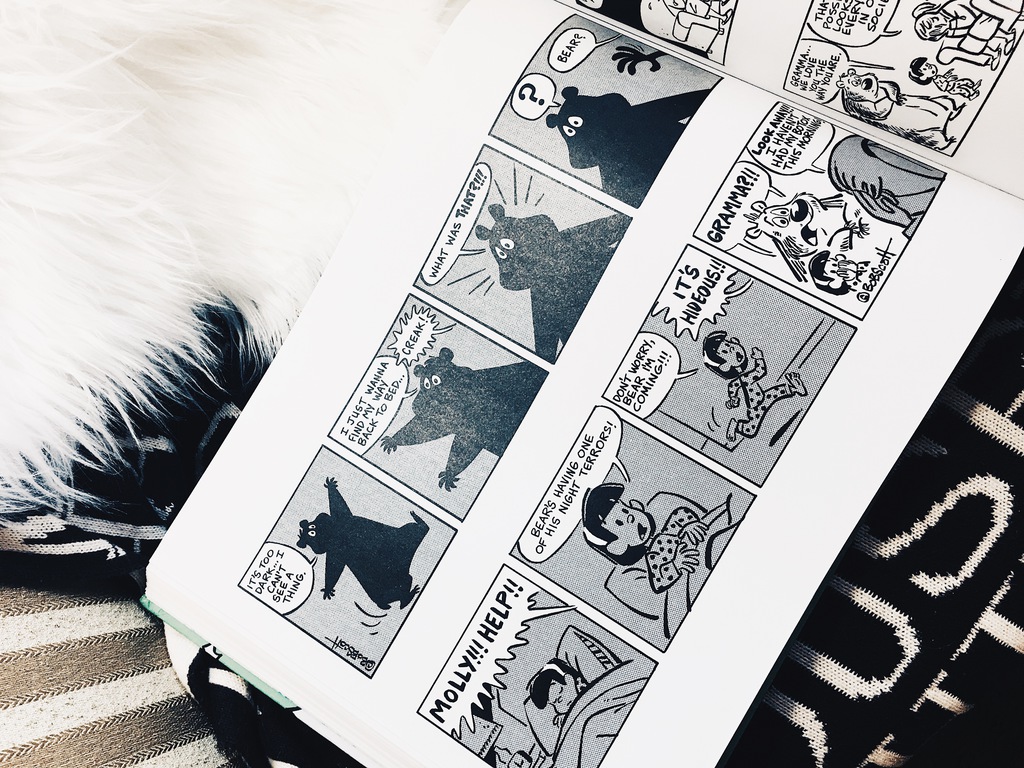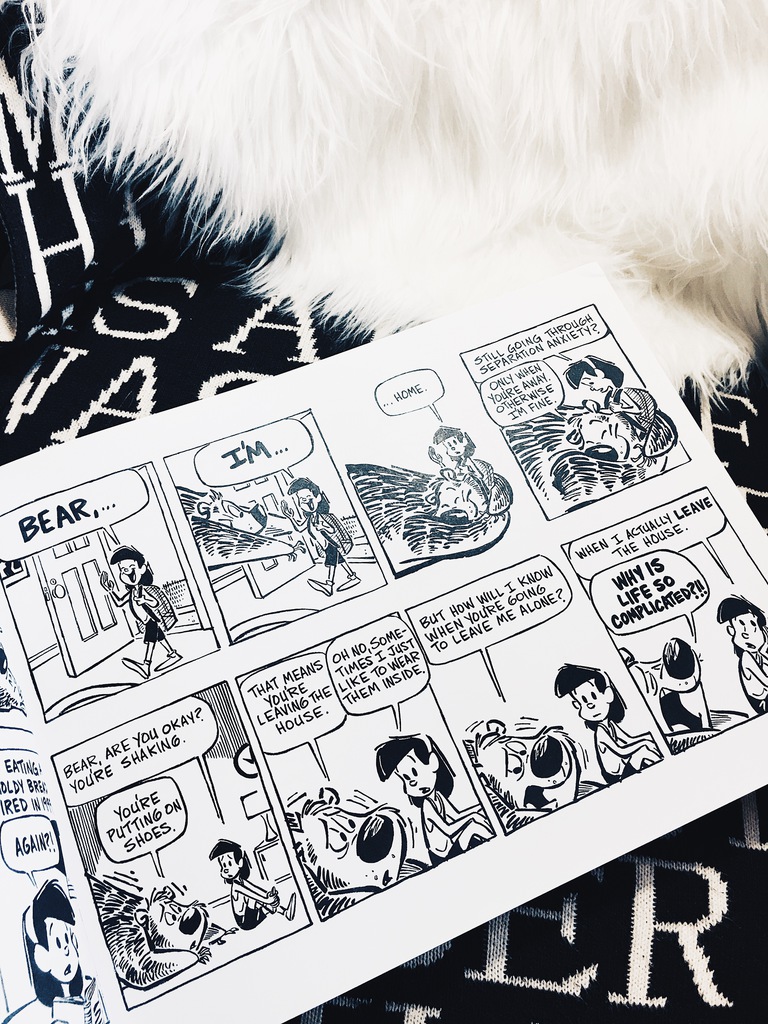 Sometimes the strips are a hit or miss, but that just depends on one's humor. What is fantastic overall is the concept and the artwork. If you love Calvin and Hobbes, Peanuts, Garfield, and all the nostalgia of the Sunday paper and its comic strips, this is a wonderful collection to have for yourself or for your children to appreciate.
Something I loved about this collection are the sketches / about the artwork section. I love seeing an artists process and the beginnings of their work. Here's a few peeks at that: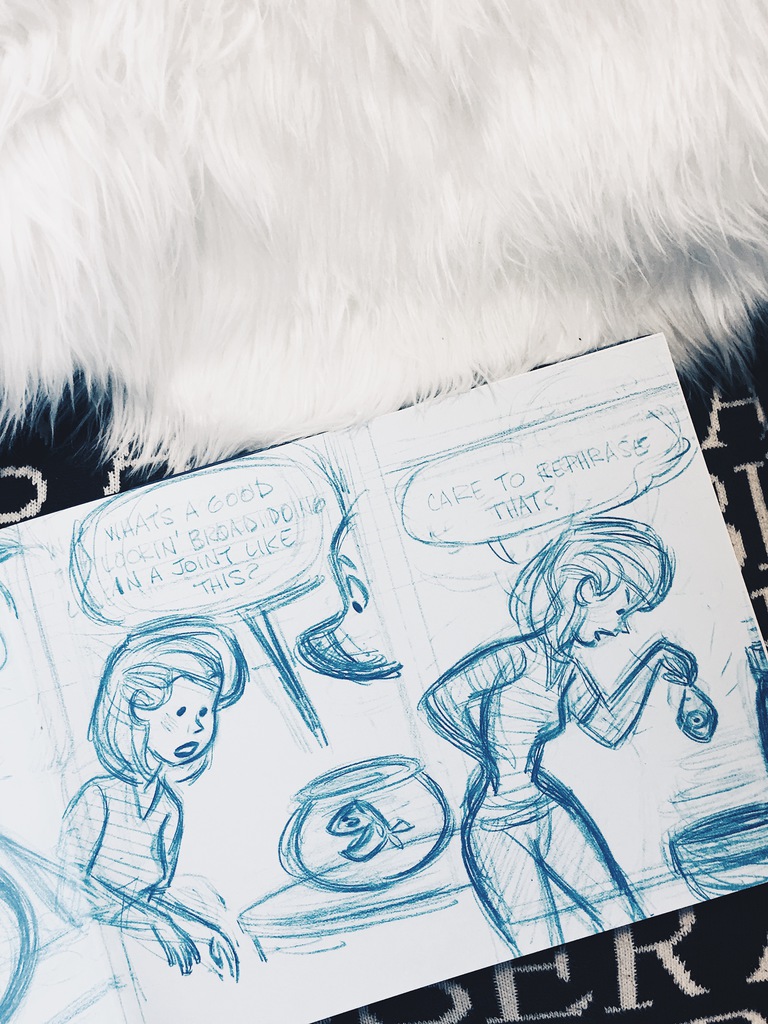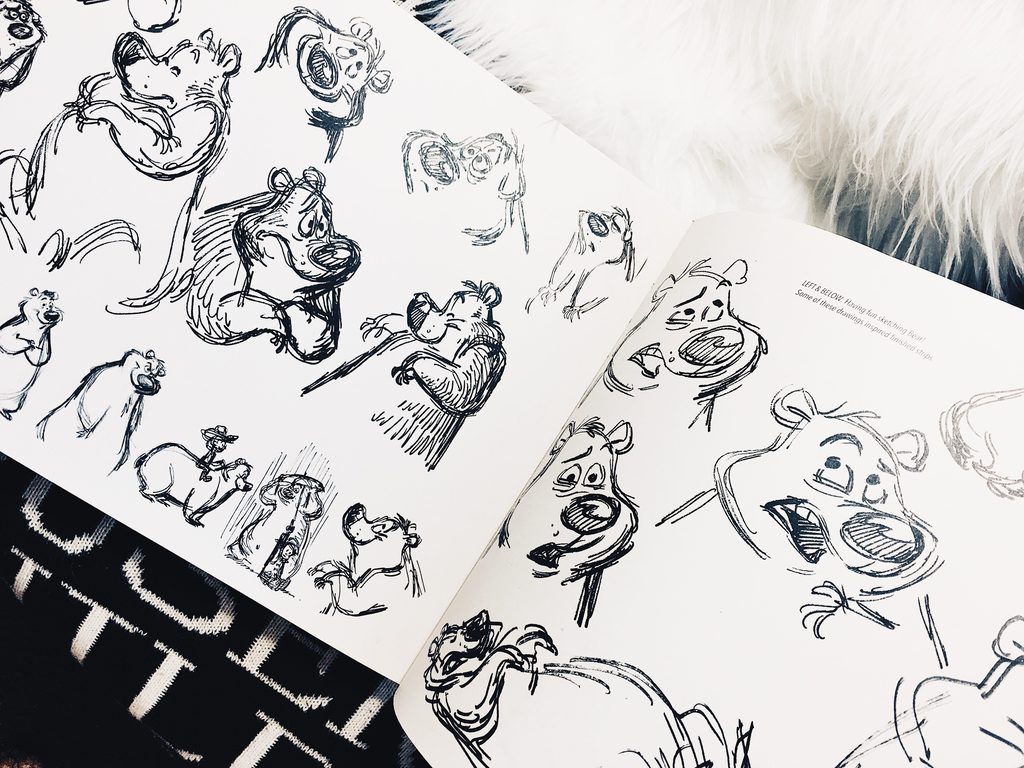 And isn't Bear just the cutest? 
Like I said, this review is a bit different, but I wanted to share this with all of you because I think some of you might enjoy it. If you can't check out the physical copy of Molly and the Bear, check out Scott's website Bear with Me where he posts strips regularly!


Rating Report
Characters
Writing
Overall:
4 / 5