I received this book for free from the publisher in exchange for an honest review. This does not affect my opinion of the book or the content of my review.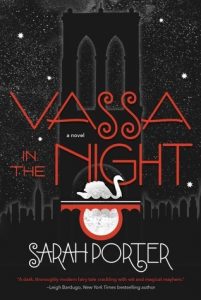 Vassa in the Night

by Sarah Porter
Published by Tor Teen on September 20th 2016
Genres: Fantasy (YA), Fairy Tale Retelling
Pages: 304
Source: the publisher
Amazon | | Barnes & Noble

In the enchanted kingdom of Brooklyn, the fashionable people put on cute shoes, go to parties in warehouses, drink on rooftops at sunset, and tell themselves they've arrived. A whole lot of Brooklyn is like that now—but not Vassa's working-class neighborhood.
In Vassa's neighborhood, where she lives with her stepmother and bickering stepsisters, one might stumble onto magic, but stumbling out again could become an issue. Babs Yagg, the owner of the local convenience store, has a policy of beheading shoplifters—and sometimes innocent shoppers as well. So when Vassa's stepsister sends her out for light bulbs in the middle of night, she knows it could easily become a suicide mission.
But Vassa has a bit of luck hidden in her pocket, a gift from her dead mother. Erg is a tough-talking wooden doll with sticky fingers, a bottomless stomach, and a ferocious cunning. With Erg's help, Vassa just might be able to break the witch's curse and free her Brooklyn neighborhood. But Babs won't be playing fair…
*Before we begin: This novel is based on Vasilisa the Beautiful. A Russian folklore. If you want to familiarize yourself with that before reading, you can do so here. However, while I knew this was based on a folklore, I did not read it prior to reading this book. So, this review does not take into account the original text. 

What. The. Fuck. Pardon my language, but that was honestly my thought throughout most of this novel. This is how I would describe the plot: Alice in Wonderland meets Gypsies. If you are not a fan of Alice in Wonderland —  as in the just peculiarness of it — you probably will not like this book.
The plot is a very odd blend of modern-day elements and magical elements that (most of the time) did not generate a cohesive world or story. It felt like it was jumping to one absurdity to the next. I literally had the same feelings I had while reading Alice in Wonderland with this one: What. The. Fuck. Were there drugs involved?
I don't mean to sound rude towards the author, so I will say this: It is very unique. Which was refreshing in a sea of magical-girl-saves-the-kingdom books that come out. I just had a hard time creating this books world in my head and having it make sense.
I mean, (and this is a slight spoiler but I'm not hiding it, so be warned), there is a part where she falls down a throat to land on a bunch of rabbits. There is another scene where a bunch of oysters have shoes. If that's not Alice in Wonderland or an LSD trip, I don't know what is.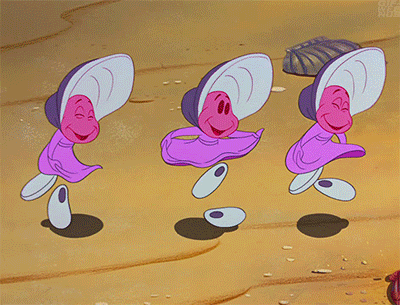 Oh, and, View Spoiler »her dad turned himself into a dog? Why? Why is this even relevant to the story? Couldn't he have just simply left them instead of deciding to be a dog???!!?!??!??? I just….this book…I don't get it. « Hide Spoiler

I did like Vassa. She was an intriguing character. While I didn't always understand how she was able to stay so calm while absolutely insane things were happening around her, I did think she was a great character to read about. She was sassy and Erg was a great companion to her character. They really complimented each other. 
The other characters were all very minor and were not very well-developed so I honestly don't have a lot to add in regards to them.

The pacing was very fast. This is a somewhat shorter novel, and a standalone, so the story progressed at a very steady and enjoyable pace. The writing was also enjoyable. While I didn't always understand what was happening or what the dialogue meant between characters, I did like how Porter gave each character a pretty distinct voice. I thought some of the voices she gave added a sense of fun and silliness to the story.

This is going to be a hit or miss for people. If you like weird stories, grab this one. If you like more cohesive stories that make 100% sense, don't grab this one. There are many times this book will leave you in a bit of shock or leave you scratching your head. There are some answers given at the end, but you are left with quite a few unanswered questions; like what is the source of the magic? Either way, enter with caution.
Rating Report
Plot
Characters
Writing
Representation
World Building
Overall:
3 / 5