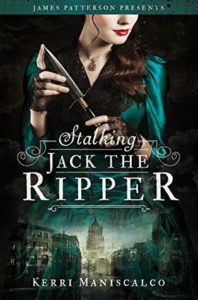 Stalking Jack the Ripper (Stalking Jack the Ripper, #1)

by Kerri Maniscalco, James Patterson
Published by Jimmy Patterson on September 20th 2016
Genres: Historical Fiction, Mystery (YA)
Pages: 326

Presented by James Patterson's new children's imprint, this deliciously creepy horror novel has a storyline inspired by the Ripper murders and an unexpected, blood-chilling conclusion...

Seventeen-year-old Audrey Rose Wadsworth was born a lord's daughter, with a life of wealth and privilege stretched out before her. But between the social teas and silk dress fittings, she leads a forbidden secret life.

Against her stern father's wishes and society's expectations, Audrey often slips away to her uncle's laboratory to study the gruesome practice of forensic medicine. When her work on a string of savagely killed corpses drags Audrey into the investigation of a serial murderer, her search for answers brings her close to her own sheltered world.

The story's shocking twists and turns, augmented with real, sinister period photos, will make this dazzling, #1 New York Times bestselling debut from author Kerri Maniscalco impossible to forget.
This is the second book I finished this year and I am so glad I loved it (that would have been very disappointing if I had 2 low star reads at the beginning of the year).
This had a bit of a slow start. I put it down for a couple of days because I was a tad bored with it – but when I finally picked it up again and stuck it out through the boring bits, it really picked up.
I guessed who was the killer very early in the story. I don't think it's super obvious, I just watch too many mysteries and horrors so I could easily figure it out.  Even so,  I was still intrigued and loved the story.
The characters were all well-developed but left plenty of mystery throughout (especially Thomas). Thomas was my favorite – he reminded me of Sherlock Holmes so much. I loved the scenes where he explained how he got to the conclusion he got to (just like Sherlock). I also enjoyed the main character, Audrey Rose. However, I did have a bit of an issue with her. 
There is a lot of feminist themes to this book. It's understandable to have the MC mention how ridiculous it is that women are restricted in what their interests can be – especially given this book takes place in the late 1800's. What irritated me was that on almost every other page she made a comment about how she can do anything she wants…but then when something bad happened she would lose all that bravado. It was disappointing because I wanted her to actually be able to do the man's job without the man having to coddle her when she cried or threw up at the sight of blood. 
Something I did like was the slow-burn romance. I'm glad that there wasn't actually too much of a romance for most of the book. However, and this is a spoiler, I didn't like: View Spoiler »I hated the scene when they finally admitted their feelings for each other. I get why it happened when it did but I wanted MORE out of it. More of a conversation, more of an embrace. Something. It just felt so quick and lackluster. « Hide Spoiler
Long story short, this was such a good book. It had mystery, a pretty good female MC, a slow burn romance, and one of my new favorite YA book characters. I loved it so much, I immediately bought the second book and can't wait to start that one!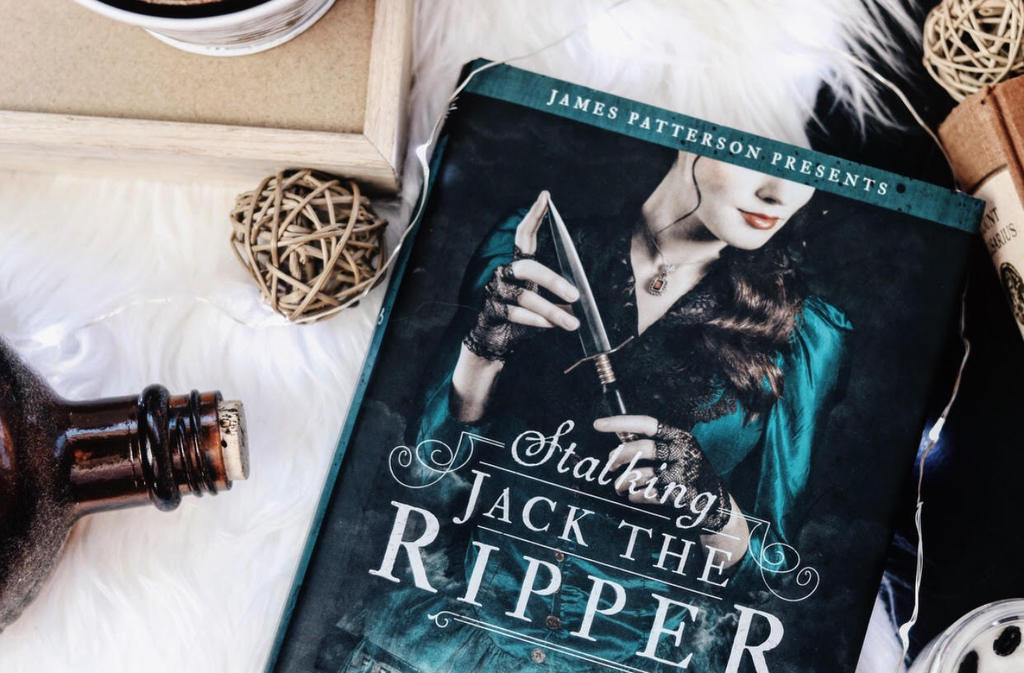 Have you read this? What are your thoughts? Do you have any other recommendations for books similar to this one (because I loved it so much I want to read more in the genre)?
Rating Report
Plot
Characters
Writing
World Building
Romance
Overall:
5 / 5