*This is another repost. I originally published this in June of 2016. I promise original content is coming next week, I just really lacked inspiration/motivation this week.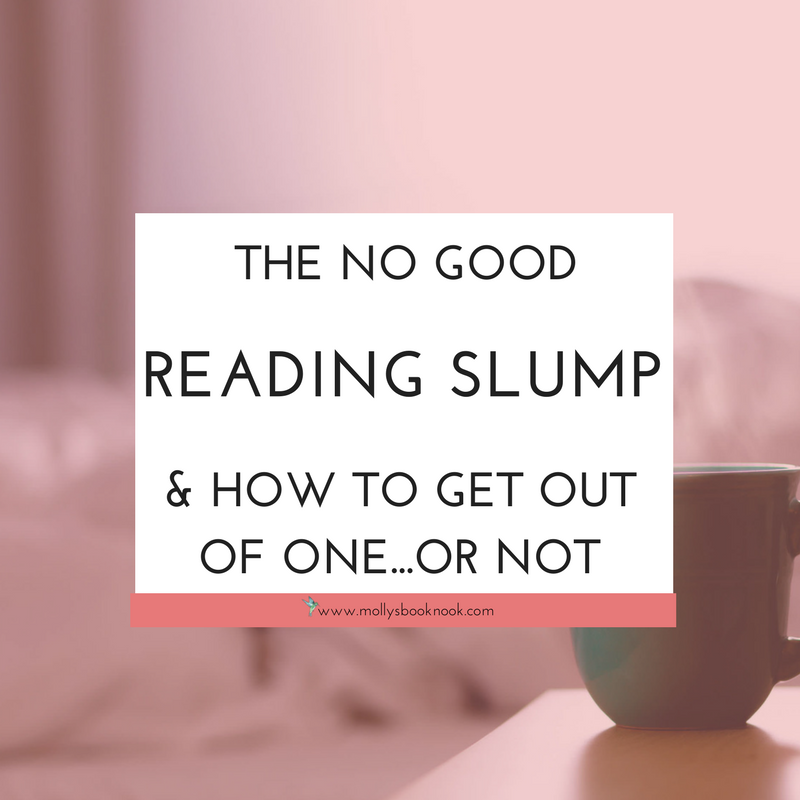 I'm pretty sure we all have been a victim of the slump in some form or another. I'm also sure it needs no explanation — we all know what it is. But, just in case, it's a terrible, horrible, no-good, depressing period of time that books are not in our interests. GASP! (At least, that's my explanation because they are just terrible)
Today, I wanted to have a chat about methods to get out of these, why they don't work for me and the one method I definitely recommend.
THE TWO TYPES OF SLUMPS
ACCORDING TO ME

THE "FUCK OFF BOOKS" SLUMP
Pardon my language (but not really). Basically, I just don't want to read. I want to do everything else BESIDES read. They hit suddenly, cruelly, and make me despise everything about books. Ok…maybe not that harsh, but I just don't have any desire to read during these slumps.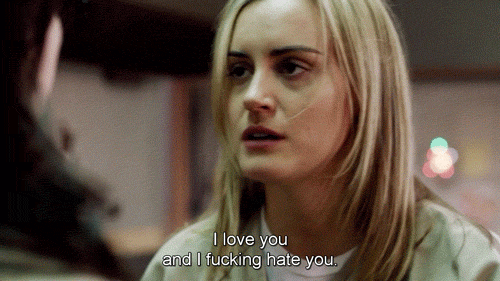 THE "I WANT TO READ BUT MY BRAIN ISN'T COOPERATING" SLUMP
This one is when I actually do want to read, but nothing is holding my attention or I'm so indecisive/overwhelmed by my TBR that I give up all hope on ever choosing a book to read.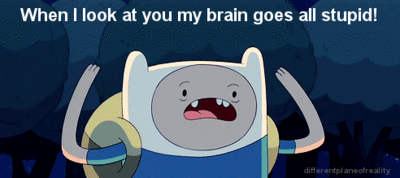 HOW TO OVERCOME THESE DREADFUL BEASTS
Over the past week, I've asked for advice on how to overcome slumps. While I've gotten some great words of wisdom, these methods just don't usually work for me. To each his own and all. But, here are some methods others have said work:

THE REREAD METHOD
Simple: reread a favorite. It seems that most people do this when they get into a slump. It doesn't work for me because I just can't reread a book. Anytime I try, I just remember everything that happens in the book and get bored — maybe I'm not rereading the right books, though. It seems like everyone says to reread a favorite, I just don't know what book would be favorite enough to reread. See my dilemma? But, hey, it works for a ton of you!

THE COMIC BOOK METHOD
Read a comic book. This, to me, would only work if you have a good amount of completed comic book series that you haven't read and actually want to read. For example, I have the first comic book of the new Tomb Raider series that I do want to read, but what good does it do to read 1 25-page scene without the others? It just makes me angry to have to wait for the next one.

THE FAVE GENRE METHOD
This one actually does work for me 9 times out of 10. Basically, just read a book from your absolute favorite genre or a genre you know will be an easy/light read. For me, I pick contemporary because they're usually light, fluffy and keep me interested.
Sometimes none of the above get me out of a reading slump. So, my recommended method when encountering a slump that seems like it will last forever?
EMBRACE THE BEAST
I think it's okay to simply embrace the slump. Sure, it kind of sucks because we all love books but sometimes you just have to embrace it. My theory is that if I ever force myself to read a book, I will dislike the book more than I would have if I read it for pleasure. At least, that's what happens to me. (Hence, why I suck at review copies: tell me to read something, and I don't want to read it)
More than just embracing the slump I look for other forms of storytelling because what I ultimately want is a bit of fiction — a fantastical escape. So, when I'm in one of these impossible-to-escape slumps, I:
Binge watch a show I've put off
Start a new show that has interested me, but I never got around to it
Play video games (

find a good, open-world one & you'll be lost in the story for hours, or days, or months, and you'll soon forget there is an outside world. just sayin'

)
Movie marathons. All the movies. Horror. Romance. Low budget. A horror that is supposed to be scary but makes you laugh. An indie that is too extra for their own good.
For when I don't want a fictional story, I'll watch documentaries or docu-series
What this does for me is reminds me why I love storytelling, just in a different form. Eventually, I find my way back to books when a certain game or movie reminds me of another book I want to read, or I've just had my fill of screen time and want a novel again.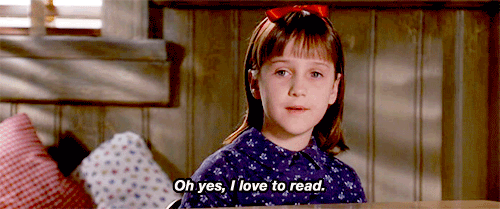 And that's when everything is all right with the world again.
---

What do you do when you're in a slump?
Do you have different kinds of slumps like I do?