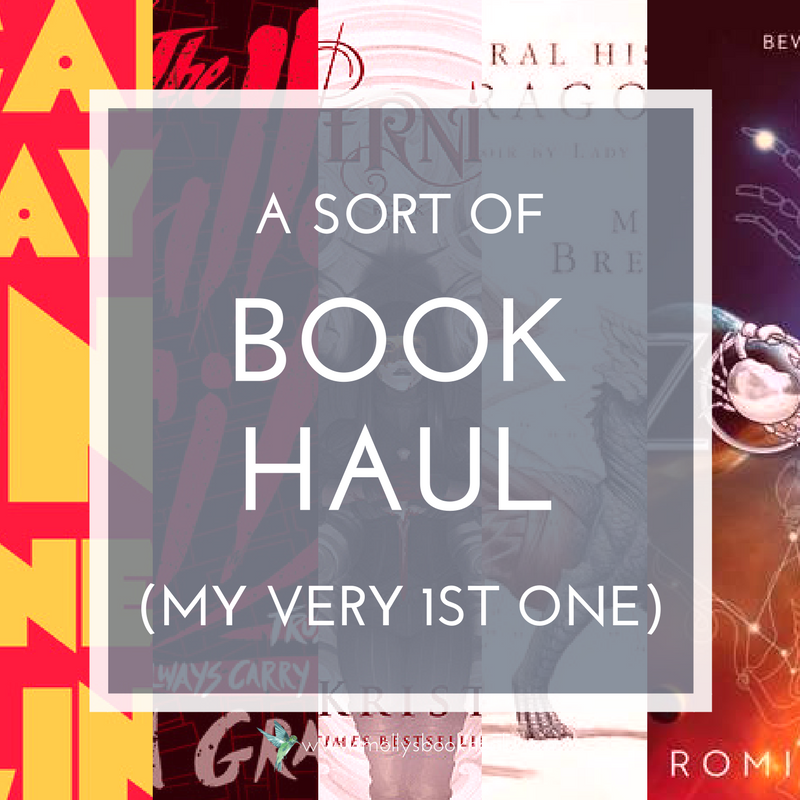 I've never done a book haul. Seriously, never. So, why now? Well, there isn't really a fancy reason as to why. I recently added a few books to my bookshelf, which I haven't done in a while (hello, unofficial book buying ban), and they're all books I'm really excited to read. So, I just wanted to share and hear some of your thoughts! Should I look forward to all of these?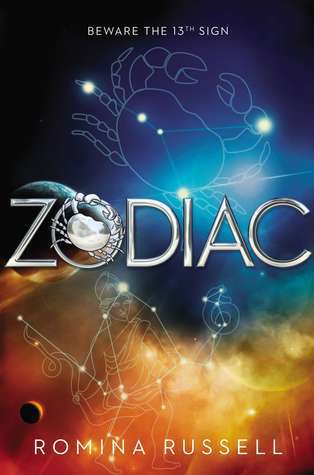 ZODIAC BY ROMINA RUSSELL
I believe the conclusion to this series is coming out soon and it's one that has been on my TBR for a very long time! So, I finally got this through a book trade and I'm so excited! Look at that cover. Also, it's a place on the zodiac signs and it sounds awesome.
Rhoma Grace is a 16-year-old student from House Cancer with an unusual way of reading the stars. While her classmates use measurements to make accurate astrological predictions, Rho can't solve for 'x' to save her life—so instead, she looks up at the night sky and makes up stories.

When a violent blast strikes the moons of Cancer, sending its ocean planet off-kilter and killing thousands of citizens—including its beloved Guardian—Rho is more surprised than anyone when she is named the House's new leader. But, a true Cancerian who loves her home fiercely and will protect her people no matter what, Rho accepts.

Then, when more Houses fall victim to freak weather catastrophes, Rho starts seeing a pattern in the stars. She suspects Ophiuchus—the exiled 13th Guardian of Zodiac legend—has returned to exact his revenge across the Galaxy. Now Rho—along with Hysan Dax, a young envoy from House Libra, and Mathias, her guide and a member of her Royal Guard—must travel through the Zodiac to warn the other Guardians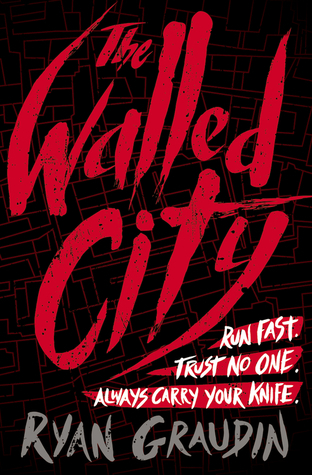 THE WALLED CITY BY RYAN GRAUDIN
I absolutely adored Wolf By Wolf (I still need to read the sequel so no spoilers!). WBW is one of my all-time favorite books – I even designed something for it for Blu Bear Bazaar. Originally, I thought WBW was Graudin's first novel, but then I discovered The Walled City.  It also sounds really interesting!
730. That's how many days I've been trapped.
18. That's how many days I have left to find a way out.

DAI, trying to escape a haunting past, traffics drugs for the most ruthless kingpin in the Walled City. But in order to find the key to his freedom, he needs help from someone with the power to be invisible….

JIN hides under the radar, afraid the wild street gangs will discover her biggest secret: Jin passes as a boy to stay safe. Still, every chance she gets, she searches for her lost sister….

MEI YEE has been trapped in a brothel for the past two years, dreaming of getting out while watching the girls who try fail one by one. She's about to give up, when one day she sees an unexpected face at her window…..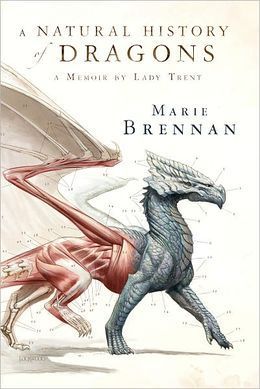 A NATURAL HISTORY OF DRAGONS BY MARIE BRENNAN
Okay, so this is sort of a cover buy because come on. However, I have seen some reviews for this and while they are mixed, stating an odd lack of dragons for a book called A Natural History of Dragons, I still want to give it a shot. It seems like an interesting take on  a fantasy world, dragons, and science. I can't wait to read it.
You, dear reader, continue at your own risk. It is not for the faint of heart—no more so than the study of dragons itself. But such study offers rewards beyond compare: to stand in a dragon's presence, even for the briefest of moments—even at the risk of one's life—is a delight that, once experienced, can never be forgotten. . . .

All the world, from Scirland to the farthest reaches of Eriga, know Isabella, Lady Trent, to be the world's preeminent dragon naturalist. She is the remarkable woman who brought the study of dragons out of the misty shadows of myth and misunderstanding into the clear light of modern science. But before she became the illustrious figure we know today, there was a bookish young woman whose passion for learning, natural history, and, yes, dragons defied the stifling conventions of her day.

Here at last, in her own words, is the true story of a pioneering spirit who risked her reputation, her prospects, and her fragile flesh and bone to satisfy her scientific curiosity; of how she sought true love and happiness despite her lamentable eccentricities; and of her thrilling expedition to the perilous mountains of Vystrana, where she made the first of many historic discoveries that would change the world forever.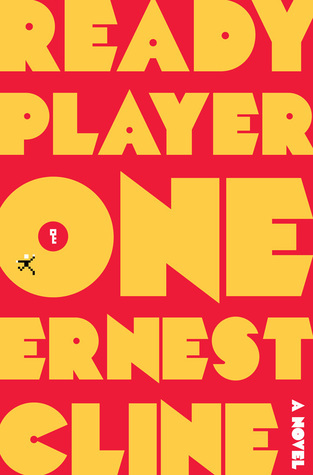 READY PLAYER ONE BY ERNEST CLINE
Yeah, of course I want to read this before the movie. I have already started it but I've only gotten about 70 pages in. I'm not going to lie, so far it's a tad boring. There was a lot of world building in the beginning because it explained a bit about how video games work (like what certain acronyms mean and just a general set up of a video game universe) but as someone who plays video game, that was boring. I think I'm finally passed that part of the book, so I hope it improves!
In the year 2044, reality is an ugly place. The only time teenage Wade Watts really feels alive is when he's jacked into the virtual utopia known as the  OASIS. Wade's devoted his life to studying the puzzles hidden within this world's digital confines, puzzles that are based on their creator's obsession with the pop culture of decades past and that promise massive power and fortune to whoever can unlock them. When Wade stumbles upon the first clue, he finds himself beset by players willing to kill to take this ultimate prize. The race is on, and if Wade's going to survive, he'll have to win—and confront the real world he's always been so desperate to escape.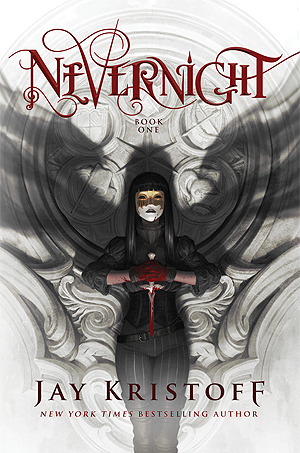 NEVERNIGHT BY JAY KRISTOFF
I've never ready anything by him alone. I've read Illuminae and Gemina so this will be the first book I've read that he wrote without a co-author. I've wanted to read his work for a while and I figured I might as well start with his latest book – especially with the sequel coming out soon!
In a land where three suns almost never set, a fledgling killer joins a school of assassins, seeking vengeance against the powers who destroyed her family.

Daughter of an executed traitor, Mia Corvere is barely able to escape her father's failed rebellion with her life. Alone and friendless, she hides in a city built from the bones of a dead god, hunted by the Senate and her father's former comrades. But her gift for speaking with the shadows leads her to the door of a retired killer, and a future she never imagined.

Now, Mia is apprenticed to the deadliest flock of assassins in the entire Republic—the Red Church. If she bests her fellow students in contests of steel, poison and the subtle arts, she'll be inducted among the Blades of the Lady of Blessed Murder, and one step closer to the vengeance she desires. But a killer is loose within the Church's halls, the bloody secrets of Mia's past return to haunt her, and a plot to bring down the entire congregation is unfolding in the shadows she so loves.

Will she even survive to initiation, let alone have her revenge?
---

Have you read these? Any thoughts? Which one should I get to first? Do you want to read any of these?