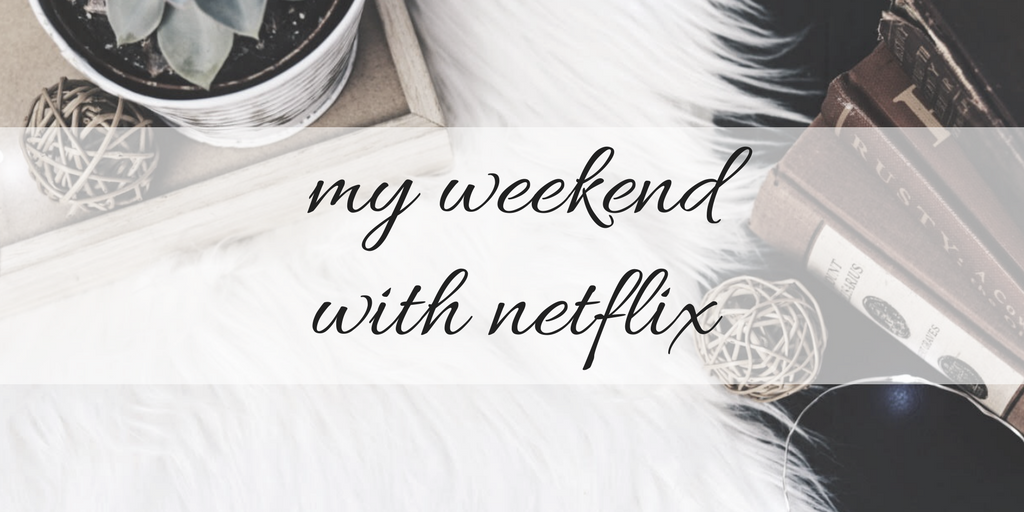 Last week my husband worked a lot of very long 16 hour shifts. So, naturally, I binge watched some Netflix (while I was doing productive things like cleaning and designing – I wasn't THAT lazy).  So, I figured why not do some mini reviews? You might find something you'll like! As a cautionary tale, I'll be including some that I started and gave up on because they were so bad. Oh, and a few that I watched before this weekend because the more the merrier right?
THE SHOWS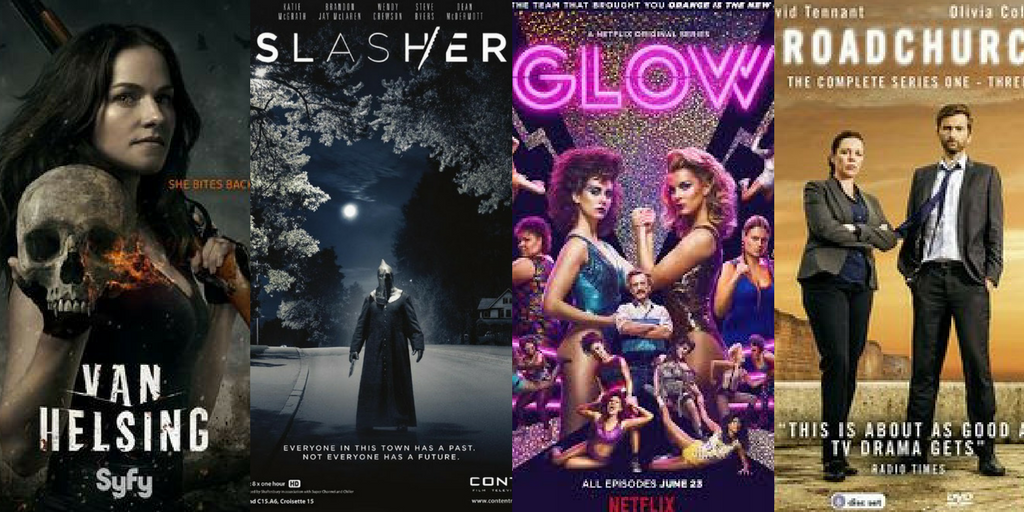 VAN HELSING – This was surprisingly good. Bear in mind that it is a SyFy show and may not be the best quality, but it was damn entertaining. I watched the first season and the way it ended makes me eager to watch season 2. So, if you're looking for some good vampire "fun" and are okay with it being a bit cheesy, try this one!
SLASHER – Any thriller/horror buffs out there? So far this one has 2 seasons but neither are connected so you can watch in any order or only watch the one most interesting to you. I preferred season 2 over season 1. I think it has a better story line – who can resist a murderous rampage in the woods? What I liked about season 2 is that it's not only a "who dunnit", it also makes you question if any of the characters are really good. Some of the things they're willing to do to survive makes you wonder…
GLOW – Y'all. Watch this show. It has everything you'd want and there's going to be a season 2 which is so wonderful. Plus, did you know it's inspired by real women wrestlers?
BROADCHURCH – I binged all three seasons of this over the past month. Personally, season 1 is the best and it kind of goes downhill – especially season 3. However, I still enjoyed it. I definitely did not predict the ending of season 1. The entire series from the filming to the writing to the story itself is very melancholy. So, you do have to be somewhat in the mood for it.
THE MOVIES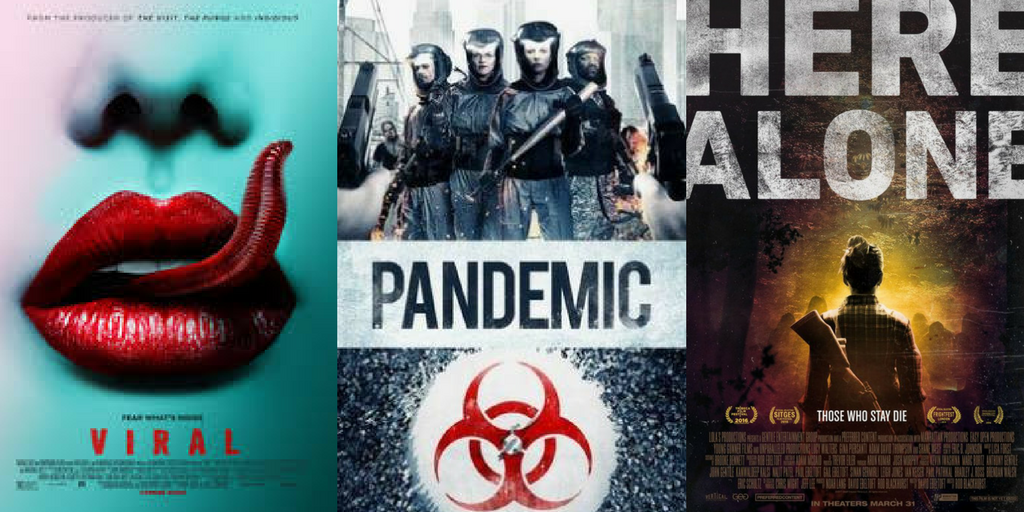 Do you see a trend in the type of movies I like to watch on Netflix?  😉
VIRAL – This was alright.  I really don't have much else to say about it. It's about a worm-virus-thing that takes over a humans brain and they become flesh-eating monsters. It follows 2 teenage sisters and the "love" interest – so it might be fun for those of you that like teen-centered movies!
PANDEMIC – Pandemic is one of those hand-held camera type movies. It's about a group of people sent out to find survivors after a virus has killed some and turned others into zombies. It has Theon Greyjoy in it but he plays a bit of a thug. Quite a contrast  😆 Overall, it was entertaining enough.
HERE ALONE – AND WE HAVE A WINNER FOLKS. Of the three zombie movies I watched, this one is my favorite! This is more of a character study/what would you do type of movie but there is still some zombie action in it. I thoroughly enjoyed this one. It's about a woman who has survived in the woods since the outbreak started until she finds an injured man and his daughter. I really liked it – although, it's basically a movie where all the women fuck up  😆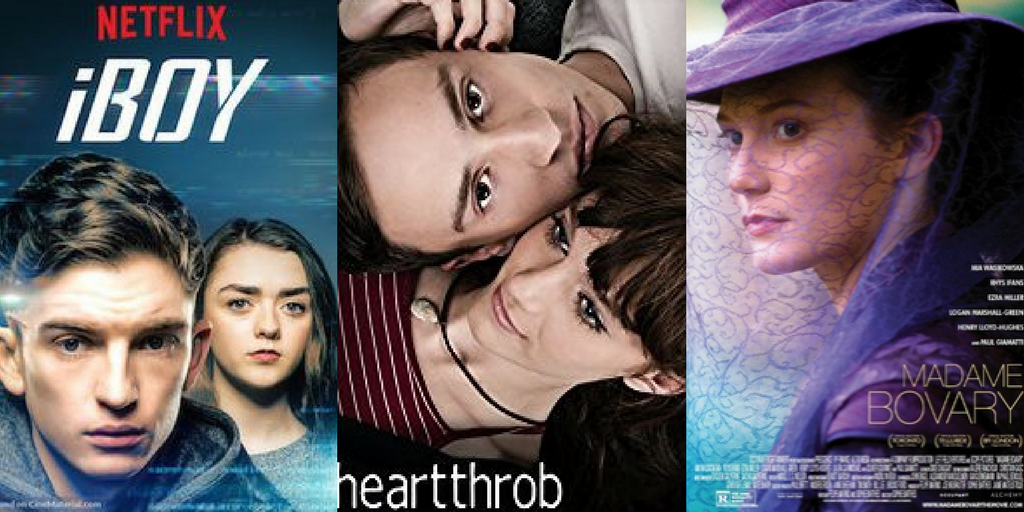 See, I do watch non-zombie movies!
iBOY – This actually wasn't too bad. It's about a boy who, after getting shot in the head and has phone pieces embedded in his brain, has the ability to access technology with his mind. He witnesses a crime and to get "revenge" he messes with those involved by hacking into their technology but then finds himself in trouble. I liked it even though the premise is a bit ridiculous. And look! Arya is in this one!
HEARTTHROB – Heartthrob is about two teens who fall in love but then one of them goes a bit too far. Again, this was okay. It takes a while to get to the point but I thought it was a pretty decent story. Honestly, that's all I have to say about this one.
MADAME BOVARY – meh….it was okay but ultimately one of those stories that when it ends I just felt like I wasted my time. Sorry for those who love the book!
THE FAILS
And here are the movies that I started and didn't finish, or I did finish but don't remember because I was too busy on Instagram or cleaning to care about the story  😆
BUSHWICK – DNF. It was just taking forever.
MONSTERS – DNF. The quality was terrible.
I DON'T FEEL AT HOME IN THIS WORLD ANYMORE – Just don't remember. Okay, I finished this one, but it took so long to get to anything that I kind of missed the middle of the movie so by the end when shit was hitting the fan I didn't know what the heck was happening.
THE GOOD NEIGHBOR – Just don't remember. Again, this just took ages to get to the point and I got bored.
BOTTOM OF THE WORLD – Just didn't care. I actually watched this one all the way through but it was so weird and confusing I didn't understand what was going on!

Have you seen any of these? Do you have any other cheesy or indie Netflix movies that you can recommend (or just vent about because they were so bad)? Let me know!