This post is inspired by Drizzle & Hurricanes post.
After reading Marie's post, I got to thinking about my own blogging goals & bucket list. Whether I had a bucket list, or if I've already accomplished some of my goals. What I realized is that I actually never really considered what my goals were.
I started my blog a little over two years ago for one reason and one reason alone: I wanted to talk about books, movies, tv shows, and games that I loved. I don't have friends in "real life" that read or watch the same things as I do (my husband does watch a lot of the same movies, but doesn't read YA or watch some of the 'teen' shows I do). So, I just wanted a place to fangirl. Simple as that.
Two years later, that mission hasn't changed. I still want to build great friendships with you guys and fangirl over my favorites, but I'd be lying if I didn't have some sort of bucket list that I want to accomplish. So, here they are:

BE A BLOG PEOPLE RECOGNIZE
Who doesn't want this? It's the best feeling when people tell me that I'm a blog they look up to. The best feeling – but it would be just as sweet if I was a blog that people just know about. There are several bloggers out there that when you mention their blog name, you know exactly who they are. Wouldn't that just be an amazing feeling? I bet you even know who I'm talking about when I say this!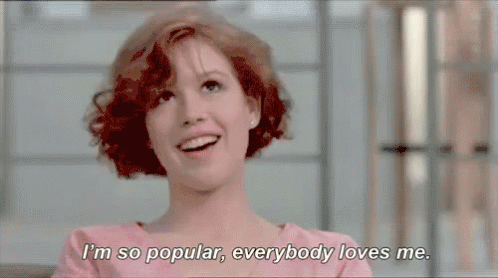 *such a pompous gif but I had to  😆 

BE AN ADVOCATE FOR INDIE AUTHORS
Okay, I sort of already do this but not as much as I would like. I have a tendency to fail at reviewing books when I say I will, so this is something I can 100% improve on. Either way, I think it's important to share works from indie/self pub/small press authors. Some of my favorite books I've ever read fall into that category, yet I feel sometimes there is a stigma about them. I want to be able to dismantle that, because if you don't read indie authors y'all are missing out.

BE A REP FOR A BOOKISH MERCH COMPANY
I totally agree with Marie on this one. While I do own my own bookish merch company, I think it would be so much fun to rep for a book box or bookmark company! (I also realize this is not technically a blog related thing since most reps rep over on Instagram, but still) I guess I can't complain since I never enter any rep searches, but this brings me to my next point:

FEEL COMFORTABLE TALKING ABOUT
MY BLOG
I don't enter giveaways or rep searches that require a repost because my "real life" friends follow my bookstagram/blog and I feel weird doing it. I also just feel uncomfortable when people ask me what I do for fun. This is usually how that conversation goes:
PERSON: What do you do?
ME: Oh..nothing..I have a website where I like…review books and stuff.
PERSON: Oh *nods head*
HUSBAND: She's being humble. She has a great website where she reviews books and she also does design work and has her own store selling her designs.
Shout out to my husband for being the awesome, supportive person he is and making my awkwardness seem less awkward.
One day, I hope to feel confident enough in my hobby and business that I just tell everyone who ever asks me … and do it with conviction.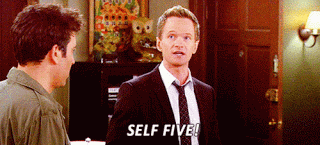 ATTEND SOME SORT OF MEET UP
I've gone to Yallwest and met some of you, it was so much fun! It would also be amazing to meet up with bloggers or bookstagrammers who live in my area because we could actually hang out instead of waiting for the book events! I always see these sort of meet ups shared on social media and I think it would just be so much fun to finally meet some of you in person.
*So if any of you live in Southern California or travel here for book events, reach out to me!
---

What are your blogging goals or bucket list? cDo we share any similar ones?