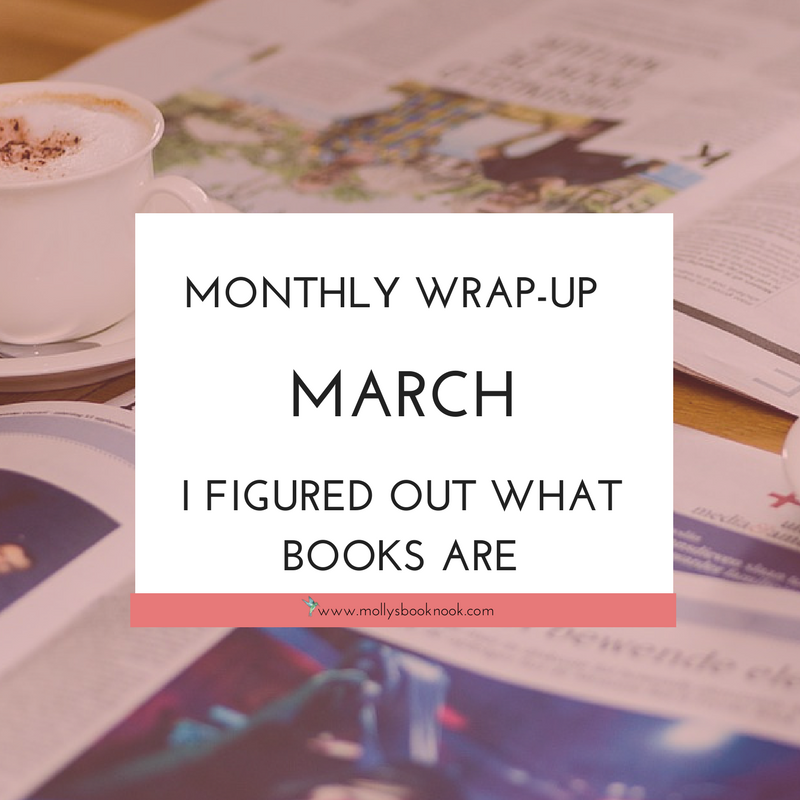 → March was an amazing month for me. I actually did read (which I'll craze over below), I won TWO giveaways (I literally never win anything) – one from Beauty and the Bookshelf the other from Stay Bookish Zine,  I had a few lazy times, and one secret project. It was pretty darn good in terms of blogging/store stuff!  (I'm really hoping to share that secret project. It's already out there in the world, just a hint  😉 )
→ April is going to be – hopefully – full of reading! I'm going to be going to YALLWEST at the end of the month and want to try to read some of the books before going. If any of you will be there, let me know! I'll be there both Friday and Saturday. I've gone 2 years in a row now so I can help you out 🙂

PEOPLE. I. READ. BOOKS. THIS MONTH.
Yes, you read that right. I actually do still remember what books are and I read them in March! I set a goal to read 5 books by the end of the month and I actually fucking did it (pardon my language but I'm so excited). Here they are: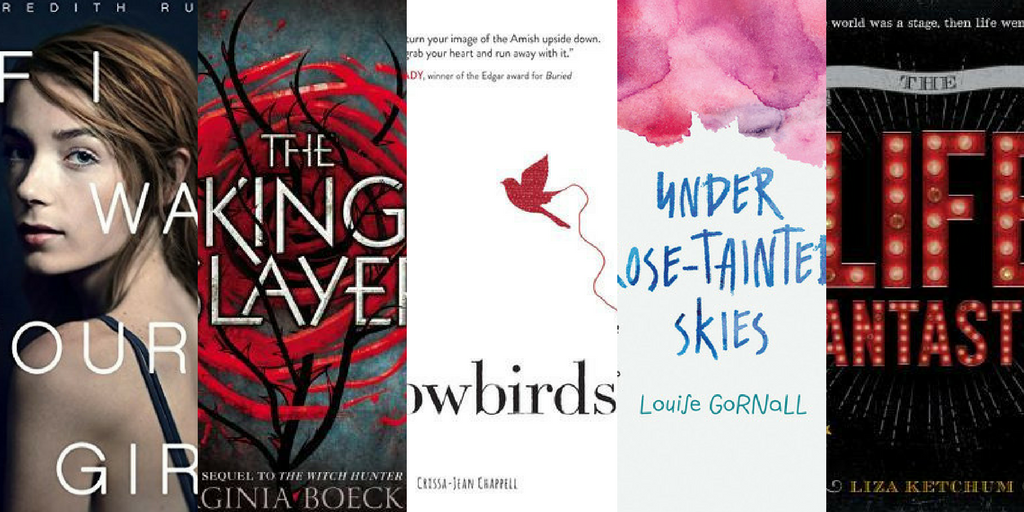 If I Was Your Girl by Meredith Russo – Review to come
The King Slayer by Virgina Boecker – ? ? ? /5
Snowbirds by Crissa-Jean Chappel – ? ? /5
Under Rose-Tainted Skies by Louise Gornall – ? ? ? ? /5
The Life Fantastic by Liza Ketchum – ? ? ? ? /5

And, as usual, the 2017 Readathon Calendar and Book Blog Memes list are still in the top 10! I'm glad you find these useful. Also, I have a TV and Movie Calendar!
A post about Bookstagram
A discussion about chronic illness in literature
A blogging confessional
Hopefully I keep reading and have more reviews!


Most of you have probably already seen this but I'm sharing it anyways:
---

How was your March? What was your favorite read? Anything exciting to look forward to in April?