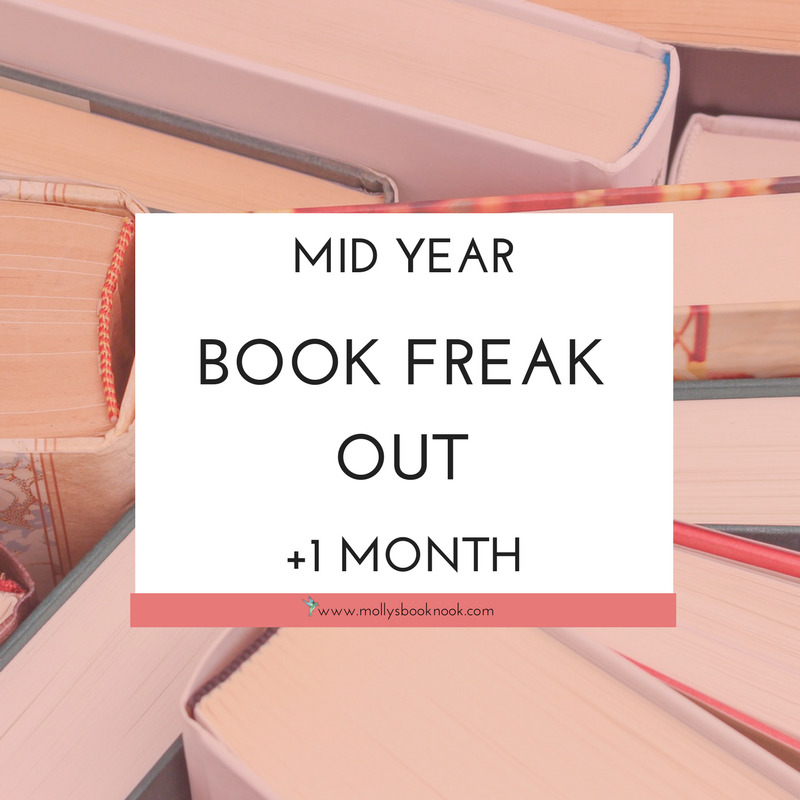 I know I'm a little late on this one, but oh well! I haven't read a lot of books this year, only around 17, so this might be a little hard for me. You may see some of the same books being used but I'm going to give it my best! So, here is the best and worst of 2017 thus far:
*I removed some of the questions I didn't have an answer to.

BEST BOOK SO FAR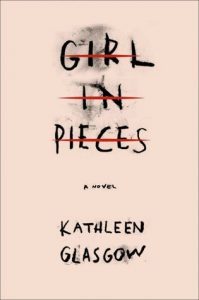 Girl in Pieces by Kathleen Glasgow
This has been my only 5-star read this year so far. I loved everything about this book. It's dark and, at times, so hard to read. Certain things hit me personally, which I'll briefly touch on in a later answer. Even though this book focuses on an incredibly tough topic, it's a hopeful and beautiful one. I recommend everyone reads it.
Here is my review. Keep in mind there is some content warnings: View Spoiler »suicide, self-harm, domestic abuse, sexual abuse, rape, alcohol abuse, drug abuse, addiction « Hide Spoiler

MOST ANTICIPATED RELEASE
FOR THE 2ND HALF OF 2017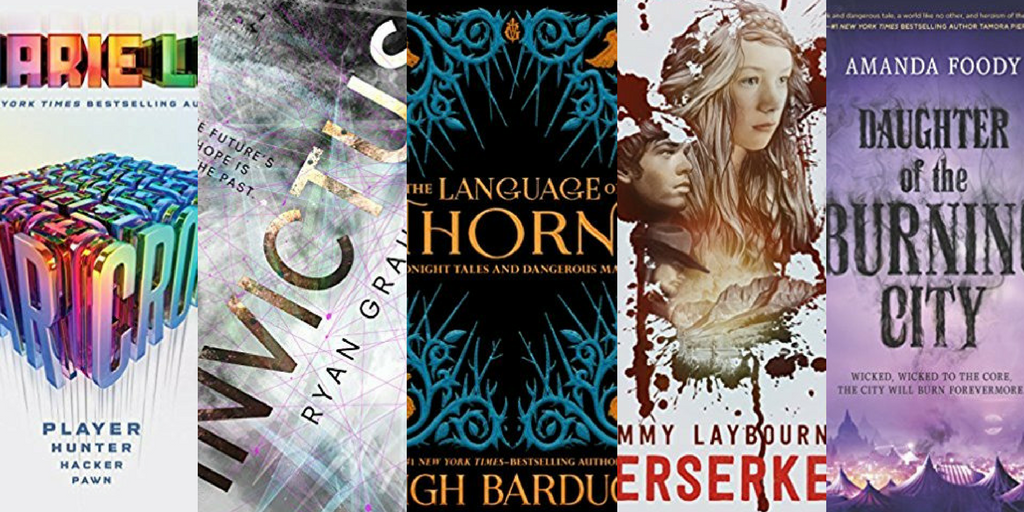 #NUFFSAID

BIGGEST DISAPPOINTMENT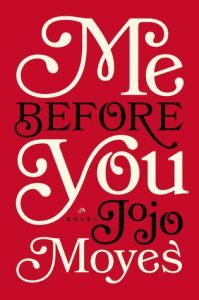 Me Before You by JoJo Moyes
This was a 1-star read for me, which was incredibly disappointing. It's so highly praised and everyone loved the movie (which I still haven't seen), but I was left furious. Not only did I find Louisa incredibly hard to relate to – she was very naive and infuriating for an almost-30-year-old – I did not enjoy the representation of disability in this at all. Which, in hindsight, I should have expected because of reviews I had read. Alas, biggest disappointment.
This answer deserves two books because this one was just as much of a disappointment to me: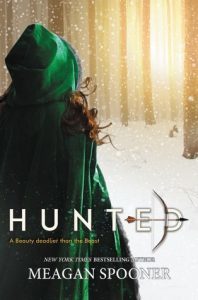 Hunted by Meagan Spooner
Another very hyped book that I had very high expectations for … and it fell incredibly flat for me. The plot was slow and non-existent and the romance was so unconvincing. Spooner created a wonderful family for Yeva but didn't focus nearly enough on them. It was a missed opportunity to me.

BIGGEST SURPRISE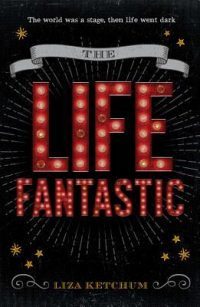 The Life Fantastic by Liza Ketchum
I received this book from the publisher and didn't really have any expectations. The story seemed interesting enough: a girl moves to New York to try to become a Vaudeville star in 1913. It addressed racism at that time, especially in the Vaudeville community with issues such as black face, performance segregation, and the general treatment of blacks in Vaudeville. It was also a great story about a girl growing up and finding her place in the world at that time. I really enjoyed it and did not expect to (I typically don't like books set in the early late 1800's/early 1900's)

FAVE NEW AUTHOR
This question is hard to me because to consider an author a favorite, I would have to read more than one of their books. I've read multiple books by an author but actually only loved one of them, I wouldn't say that person is a favorite of mine. So far, in 2017, I've read either authors I already love or many firsts, but the only author that is new to me and I've read more than 1 book – and enjoyed them – is: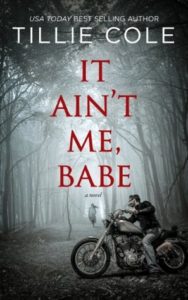 Tillie Cole
Tillie Cole's Hades Hangmen series is a bit of a guilty pleasure of mine. I read the first one a couple of weeks ago and immediately read book 2 & 3 within a few days. I got hooked. I definitely want to give Cole's other books a try once I finish Hades Hangmen.
I will say, though, that this series is kind of dark and twisted. I feel it romanticized things that really shouldn't be romanticized, and has some unnecessary, explicit scenes of abuse. I don't know if all of her books are like that, but this series is.

NEWEST FAVORITE CHARACTER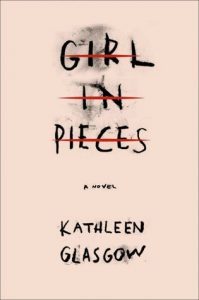 Charlotte from Girl in Pieces
Again, this book just stuck with me so far this year. Charlotte isn't an easy character to specifically "relate" to, but I think Glasgow did a fantastic job at creating a character that, even though you may not share the same experience, you'll most likely see a bit of yourself in her.
This question warrants two answers. So, my second choice is: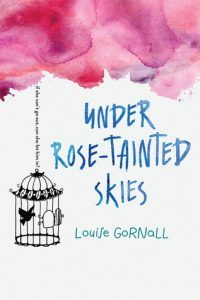 Norah from Under Rose-Tainted Skies
Norah is another character that, even though her experiences are not in-line with mine, I can see myself in her. I don't have Agoraphobia or OCD, but reading Norah's thoughts and how hard it was for her to be around people, and certain impulses she had, were things I could relate to. Gornall just wrote her perfectly.
Side note: Both of these books are own voices, so it makes sense that Charlotte and Norah were both written so well and were relatable even if you don't share the same experiences.

BOOK THAT MADE YOU CRY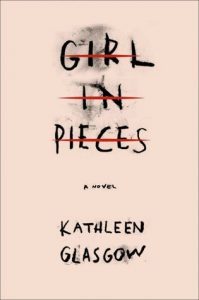 Girl in Pieces by Kathleen Glasgow
I know, I know, this post might as well have just been titled "All the reasons why Girl in Pieces is my favorite novel" (which, hey, that might not be a bad idea for another post). This is the only book that has actually made me cry in a very long time. Not just "oh, this is so sad, let me share how sad I am on IG". No, I legitimately cried while reading this novel. I had to put the book down a few times to collect myself so I wouldn't be a blubbering mess.
This is mainly for personal reasons. A lot of the things that Charlotte went through, a lot of her thoughts, reminded me of a friend who I lost less than 6 months before reading this. The grief was, and is, still really fresh. This book just hit all those spots, but I'm grateful for it because this is such an important story to tell.

BOOK THAT MADE YOU HAPPY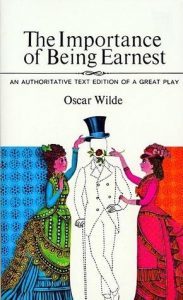 The Importance of Being Earnest by Oscar Wilde
This was my first Wilde read – and it was glorious. I loved this short play. I was laughing so much and saved so many quotes. Here are a few of my favorites:
"I never travel without my diary. One should always have something sensational to read on the train."
"Dr. Chasuble is a most learned man. He has never written a single book, so you can imagine how much he knows."
JACK: Well, I won't argue about the matter. You always want to argue about things.

ALGERNON: That is exactly what things were originally made for.

BOOKS YOU NEED TO READ
BY THE END OF THE YEAR
ALL OF THE BOOKS.
---

What has been your favorite read this year? Least favorite? Are there any books you were really hoping to read by now, but haven't? Are you in a huge ass slump like me?