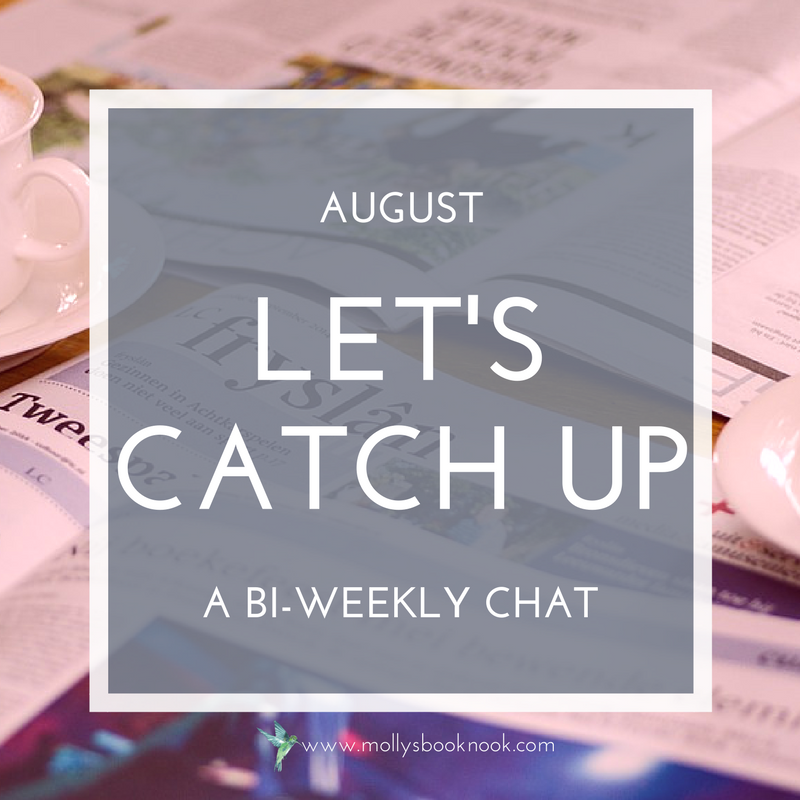 → It's officially my birthday month! My birthday isn't until the end of the month, but still. I'm currently trying to write FOUR WEEKS worth of posts (minus book reviews) because we're on a week vacation for my birthday. Crossing my fingers I can actually do this!
→ Some life news? Not much. It's been hot as hell here in Southern California. We've been running the AC every night. It's disgusting. Oh, I also got some reading glasses. I think it will help me read more – I've noticed that I have a really difficult time reading small print books, which is really limiting what I read (I only reach for books with bigger font with wider line spacing). Right now, they're just regular reading glasses, but I'll be going to the doctor soon to see if I need prescription. (This makes me feel so old because I've always had 20/20 vision  😥 )
→ There is a lot of store news, though! I came out with a new design for Game of Thrones, which is what everyone voted for to be August's Design of the Month (you can vote on Instagram). Some other huge news:
FREE SHIPPING ON MUGS until the end of the day today!
FLAT RATE SHIPPING per item. Mugs, apparel, phone cases, laptop sleeves, and notebooks all ship for $5.00 USD no matter where you live! Totes & pillows start at $8.00 shipping
I'VE ADDED BOOKMARKS. Right now, you can pre-order them! If you do, this lets me know you're interested and how much stock to order. There are 3 designs currently available with more coming if the pre-order goes well! Also, FREE SHIPPING on bookmarks forever.
And just in case you weren't sure: All shipping rates are WORLD WIDE. Whether you live in USA, Canada, UK, Brazil, Australia, Japan, all rates are the same!
This is the new Game of Thrones design (quote from Lyanna Mormont, only the baddest little girl in the show). It's available on every product but is also one of the designs the you can pre-order on bookmarks!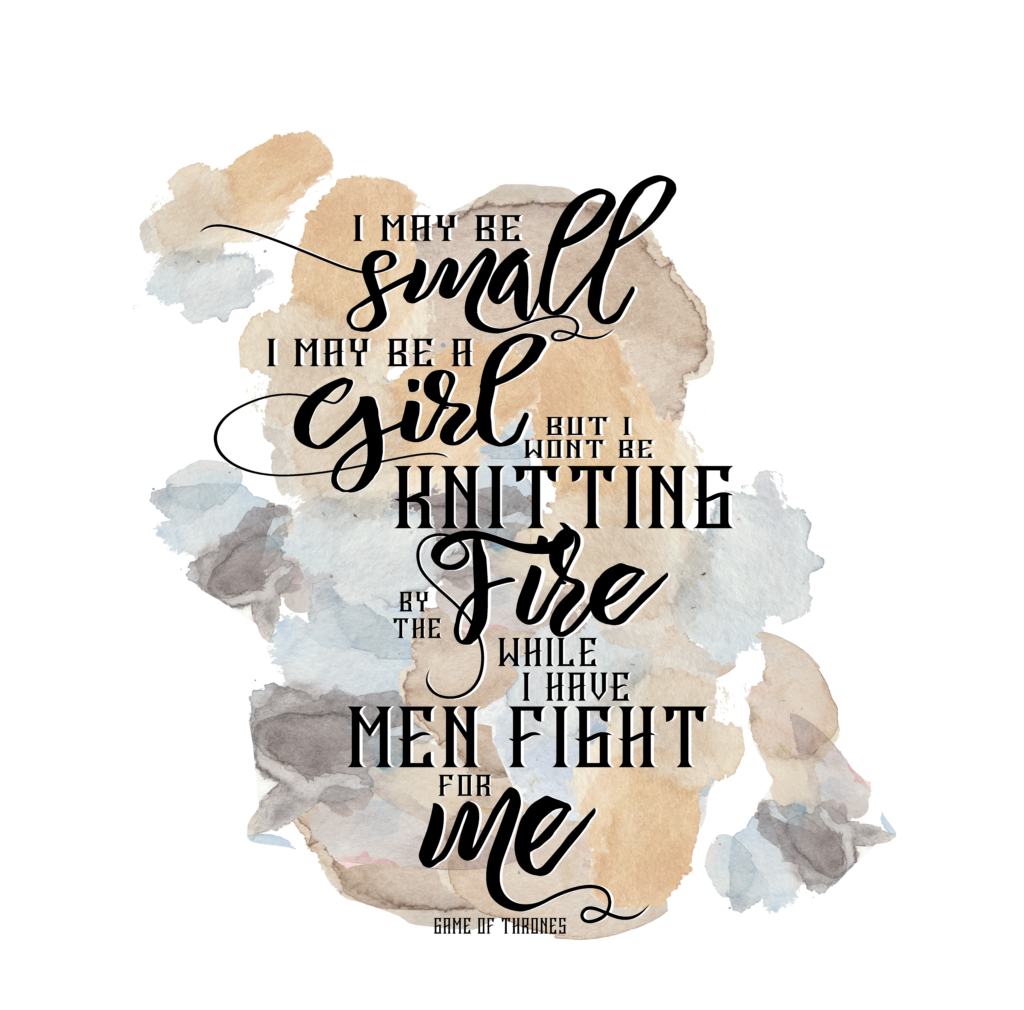 I am on season 12 of Grey's Anatomy. I'll probably finish everything available on Netflix soon and once I do, expect a lengthy post of me just talking about each character and how I feel about things!
Some sort of birthday post
Why I unfollow blogs or stop reading content (this will mainly have to do with content)
My blog bucket list

For some reason WordPress doesn't want me to link to the last two posts here. So, if you find yourself on their blogs, check those ones out. Sorry!
---

Are any of you starting school soon? Are you looking forward to it? I remember I always looked forward to the first day of classes because it felt like a fresh start!