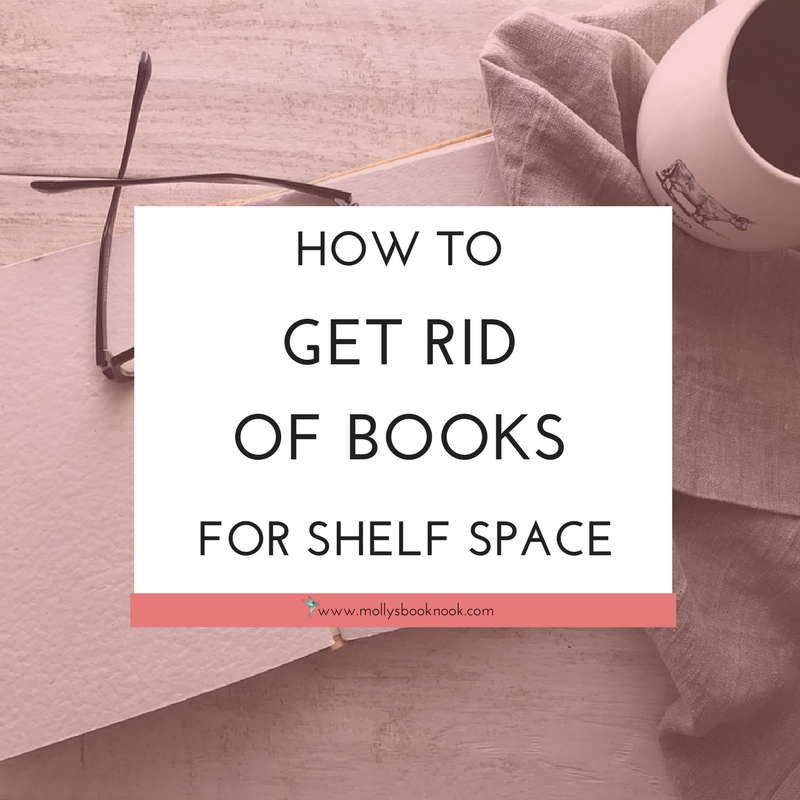 I wish I had a library to myself. My own personal, Beauty & the Beast style library. Or even just unlimited book space. Whenever I buy a  new book, my house just expands on its own to let it fit. Wouldn't that be nice? Alas, I do not. I have 3 bookshelves that are filled to the brim with books and it was time to let go. It was time to say goodbye to some of my books. For me, it was a necessary evil. So, how did I go about doing this? That's what this post is going to tell you!

USE THE CLOSET METHOD
Have you ever gotten rid of a book and regretted it later on? Yeah? Me too. So I use what I like to call The Closet Method. It's what I do when I'm trying to get rid of clothing (literally the same concept and can be applied to many areas of your life, just FYI).
I look through my bookshelves and pick out some books that I haven't had any desire to read within the last few months. I literally NEVER look at it and say "I'll read that soon". (trust me, you have some like this too). I pull those out, put them in a box, and place them somewhere else in my house – under the bed, in the guest room, in the garage, where ever you have some extra space.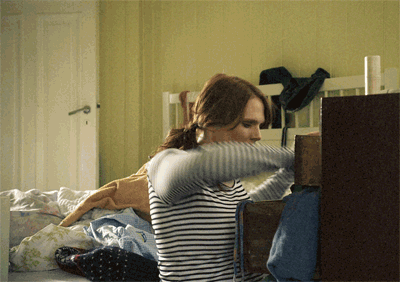 If months go by and I never think of any of the books in that box. Guess what time it is? It's time to get rid of the junk! Sometimes I'll randomly think of a book in the box that I want to read and luckily for me, I didn't get rid of it right away and it gets put back on my shelf.

CHECK THE LIBRARY FOR THOSE SO-SO BOOKS
For the books that you kind of want to read at some point in the next 5 years but you definitely know you won't get to it soon because look at all the pretty new releases you have – check your library for e-books. This isn't an option available to everyone, but if you do have the option, take advantage of it!
What I do is I pile up all the books that fall into that category, go onto Cloud Library (the app my library uses, yours might use Overdrive), and check if it's available as an e-book through that. If there is, I save it to my wishlist and get rid of the physical copy of the book. Easy peasy lemon squeezy.

REARRANGE YOUR SHELVES
Are you having trouble really determining which books fall into which category – so-so, no interest, or definitely keep? Here's how I can easily decide where to place a book:
When I rearrange my shelves, I take off every book. I start putting them back on in a certain order. First, go books I love and then the books I really want to read. Then I put the so-so books that aren't available in my library (if I've already checked). Once there isn't as much space or I get my shelves looking perfect, I start narrowing down which books really need to be on my shelf. The pile of books that get left behind, well, they probably fall in a so-so pile or the I-don't-give-a-crap-anymore pile.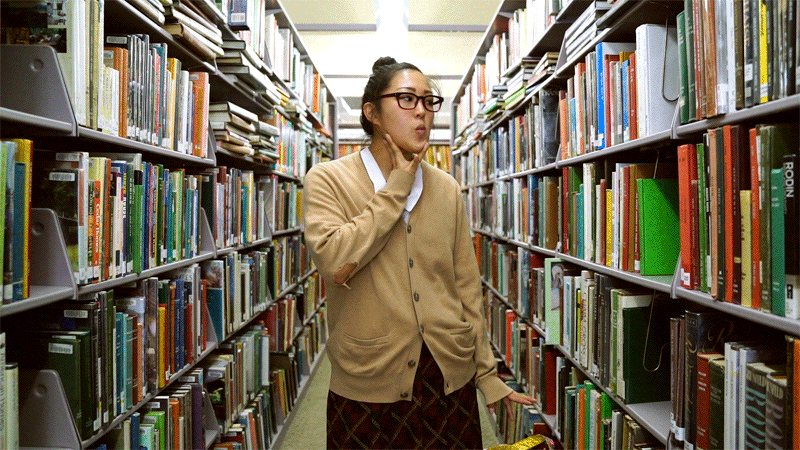 See how that works? You obviously put a priority on certain books and those stragglers left are the ones that don't really matter. If you haven't checked your library for e-books, do that now. Or place them in a box and put them in the other room. Or be brave and get rid of them!

WHAT TO DO ONCE YOU'RE READY TO PART WITH YOUR BOOKS
Here's what I do once I'm ready to get rid of my books for good:
Try a book trade on social media. Yeah, it kind of defeats the point of getting rid of books, but I'd rather trade for books I REALLY want if it's possible.
Donate them. You can donate to your local library or search for a teen shelter near you.
Give them away to friends and family. Because it's an easy way to con other people into reading.
Sell them. I don't do this often because I'd rather do any of the above if I can. You get almost nothing back for the books you sell that it's not usually worth it BUT if this is something that helps you save money to buy more books later or just like doing, go for it!
---

How do you decide which books to get rid of? Do you have a hard time parting with books? Or are you lucky enough to have a gigantic bookshelf (in that case, I'm jelly).