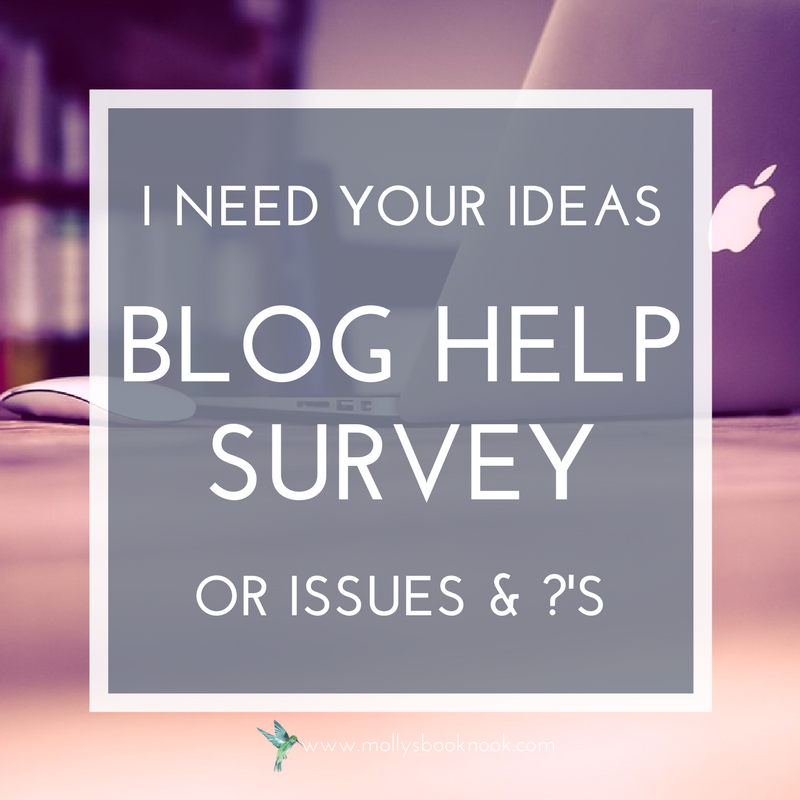 This is pretty simple, I need your help!
I've been publishing blog help type posts for over a year now. Some examples of previous posts:
To be frank, I'm running out of ideas. I don't know what kind of problems you need solved. Enter the survey below! Here's your chance to ask anything about blogging. Whether it be about starting, maintaining, plugins, design, writing posts, whatever it is, I want to know what kind of problems you have and questions you need answered – even if it's specific to YOUR blog.
I am open to re-purposing old content so you don't have to go through all of my posts to see if your question has already been answered. 
All you have to do is fill out the form below to let me know what are some topics you want covered in the future! That's it! So help a sister out and keep scrolling!
Thank you in advanced if you answer this survey! It's so incredibly helpful 🙂