I unintentionally started this little Social Media series here on the blog in which I give you my story/tips on how to use it for your blog! Part 1 I discussed the options you have & why you should use it, Part 2 was all about Twitter, and today (Part 3) is going to be about the beauty that is bookstagram!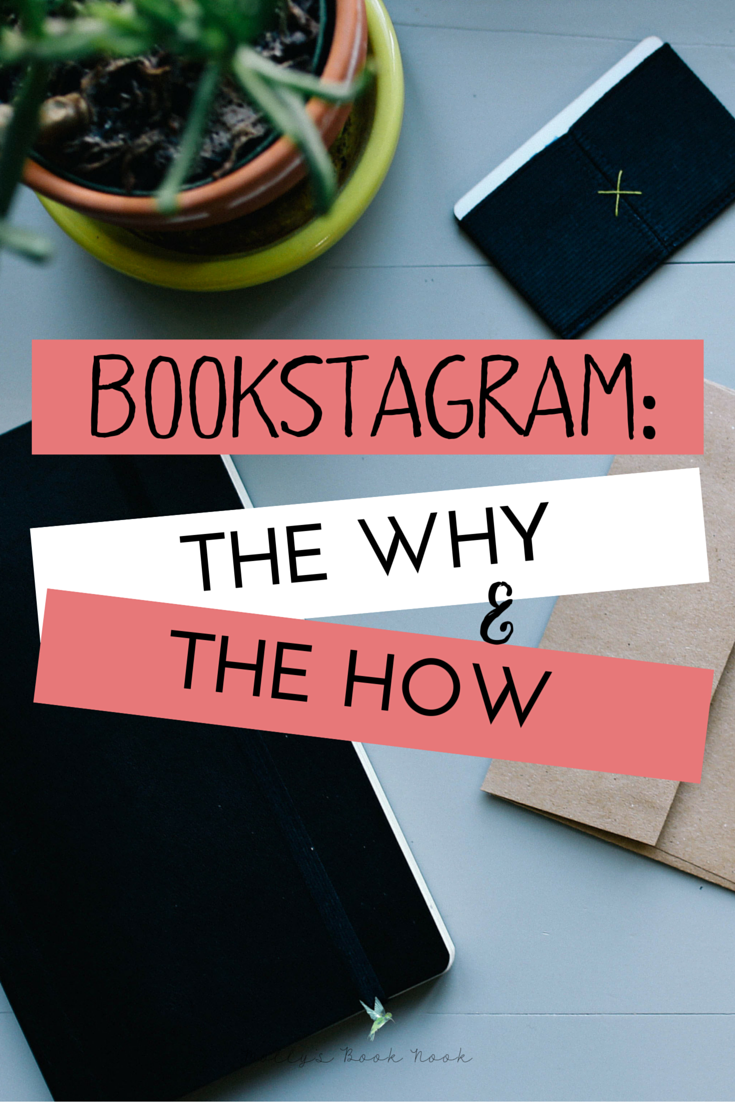 Here's the thing about me and Instagram, I thought everyone had it! When I first entered the online book community, it was on Instagram, through there I was motivated to start a blog, and this blog was born. I thought that was how everyone did it. Then I noticed more and more that the bloggers I know and love either don't have an Instagram or don't really use it. Imagine my shock! Because here's the deal, we all should have an Instagram account – even if you don't promote your blog on there, bookstagram is freaking awesome and it helps get my creative juices flowing!
Why you should start a Bookstagram account OR dust the cobwebs off your current one
The community is great.

I've met a lot of wonderful people through Instagram, some I even consider great friends. If you're reading this, you know who you are, you're a kick-ass human!

You can express yourself in a different way.

I don't take my own blog photos, mainly that's out of laziness, but that means that most of my blog is just words. I know, that seems like a ridiculous thing to say, but sometimes I want to see pretty pictures, or take pretty pictures. That's where Instagram comes in. I can express myself through photos, with a quick caption, then move on to look at other pretty photos.

You can promote your blog.

Personally, I don't do this all that often. I usually just share when I post a book review (barely even that). Mainly because I only post once a day (most of the time), and I don't want to advertise my blog on every post. HOWEVER, you can totally do whatever you want. And people do visit my blog from Instagram, especially when I share book reviews. So, do you, girl.
How to bookstagram like a…pro ?
Look, I'm not a professional. I don't have a fancy camera, I don't use the fancy editing apps, I don't have 27K followers, BUT I do have a good grasp on how the thing works. So, let's talk about a few of the things I either use myself or I've seen others use.
Themes
There is there absolutely no rule that says YOU MUST HAVE A THEME TO HAVE ALL THE LIKES. Nope. None. I swear. Sure, a lot of accounts with themes look great and attract followers, but so do those without themes. So, how do you know which one to do? Here's what I think:
As long as you are putting effort into your photos, you're fine. 
You can still post what you want, but, and I'm not trying to be mean to anyone, if you don't put any effort into it, no one will put the effort in to look at it. First impressions mean a lot. So, sure, post what you want, but put a little love into it!
Personally, I do have a theme, but it always changes. I get bored easily.
From left to right: In March I used the red/brown brick background, in April I tried to go outside more, and now I use a white background. I don't change it every month, it just worked out that way xD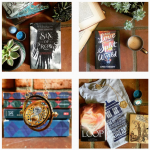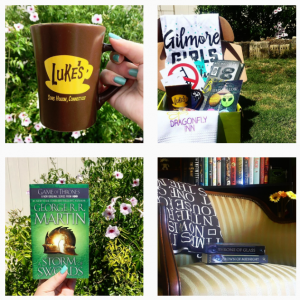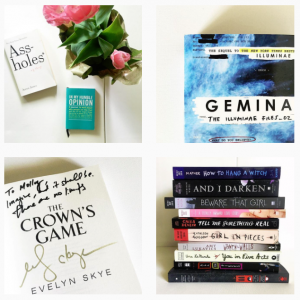 There are plenty of accounts that have no theme at all, but you can tell that they put thought behind their photos! So, what was this whole jibber jabber about? PUT A LITTLE LOVE IN YOUR FEED. 
Ok, so how do you put a little love into the photos then?! 
My main tips:
Lighting & Set-up. Find a spot that has great lighting. You can be a minimalist with props, or you can find every prop that relates to the book, and if you want a white background, grab a sheet. Sometimes the picture still doesn't look amazing, so fake it till you make it, which brings me to my next tip…
Edit. Lots of people use VSCO, but I didn't like it, I just use the editing options that are directly in the Instagram app. I don't use the filters offered, JUST the edit options. If for some reason it still didn't come out exactly how I wanted (i.e. the white looked yellow, because for some reason that always happens to me) I use…
Aviary. A free photo editing app (it does have in-app purchases, which BTW are all free for a limited time right now). It has options like Redeye, Whiten, Splash and Blemish (& obviously the basic edit options). Splash and Whiten help with the funky coloring.
Send that baby to the world
AKA it's time to post!
Caption Caption Caption. Obviously, you're not going to post a photo with no caption underneath. Right? I hope not! Some people get real fancy with this part. I don't. Here is how mine is structured:
Question of the day/post.
Some random update about my life, what I'm reading, what I thought about the book in the photo, etc. etc.
Hashtags.
I don't always include a question at the beginning, but it is a great way to spark conversation and interaction so I do recommend you do it every so often! Ask anything, really, people will respond! Things like What are you currently reading?, Do you have pets?, What superpower would you want?. Really. Anything.
Hashtags. Use those suckers. Aside from hashtagging (is that a word?) the title of the book in the photo, use a few others! Some popular ones are:
#bibliophile #biblio #bookstagram #bookworm #booknerd #booknerdigans #ireadya #ya #yalit #bookaholic #bookish #instagood #instabook #bookgram #bookgeek #bookblog #bookblogger #bookreview #bookaddict #igreads
It goes on and on. Don't be afraid to go crazy with them (you are limited to 30, though)
Most importantly
BE ACTIVE. Like & comment all over the place. Don't have a lot of followers or aren't following a lot of people? Click on one of those hashtags & like and comment on a ton, follow the ones that stand out! You can also join in on Monthly Challenges – there are ALWAYS a ton to choose from 🙂
Coming soon:

The tools I use to make Social Media easier

THAT'S IT! I hope this was helpful!
Do you have any tips on how to use Bookstagram?
If you have any questions, please feel free to ask!