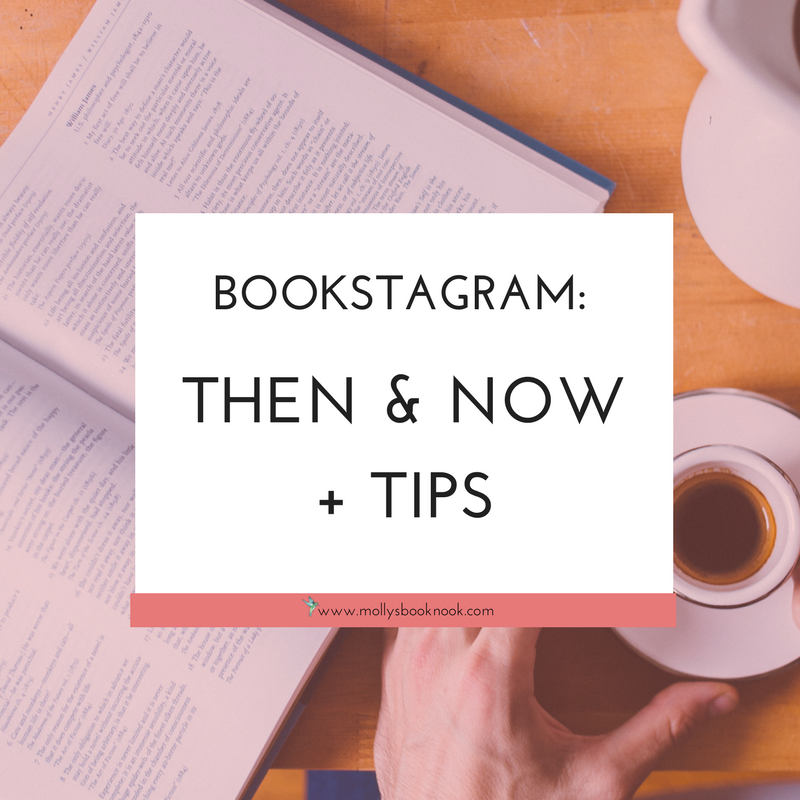 A long ass time ago I published a post called Bookstagram: The Why & The How and for some odd reason y'all still read it – so embarrassing! So, I thought it was time for a little update (considering Instagram has also updated since then!) to talk about how my methods have changed.
Most of the sentiments of that post are still valid so I won't go into a huge depth for those sections. Let's just dive in.
I still think there are three main reasons why bookstagram is a great place to be:
The community is great!

I started over on bookstagram and I met a lot of amazing people on there.

Artistic expression!

Some of you are just so gosh darn artsy that I'm forever jealous of your photos and other artwork. Bookstagram is another way to express that!

Promotion!

Obviously, you can promote your blog, business, or whatever you want to promote using IG. They've even made it easier with Stories!
Last time I did this post I went into depth on "How to bookstagram like a pro" (I'm so not a pro but, hey, I had to give it a title). This time, I'm just going to talk about how I bookstagram because I've definitely gotten a lot more lax over the last year since that post.

I used to go crazy with photo shoots. I had props, a backdrop, I tried to find the right lighting, I edited it until it was perfect. By all means, you can totally do that! If you want to know how I used to do it:
I purchased cheap backdrops from Amazon and laid them out on my kitchen table (the windows brought in a lot of light). I would set aside 2 hours or so one day a week to take photos for that week. Then edit them all.
Yeah, I don't do that anymore. Now, I take one quick photo in my backyard the day I want to post it. It doesn't matter what my lighting is like because I edit my photos to darken them right in the IG app. Meaning I take a whopping 5 minutes to get a photo ready for my bookstagram.
Here's my feed now: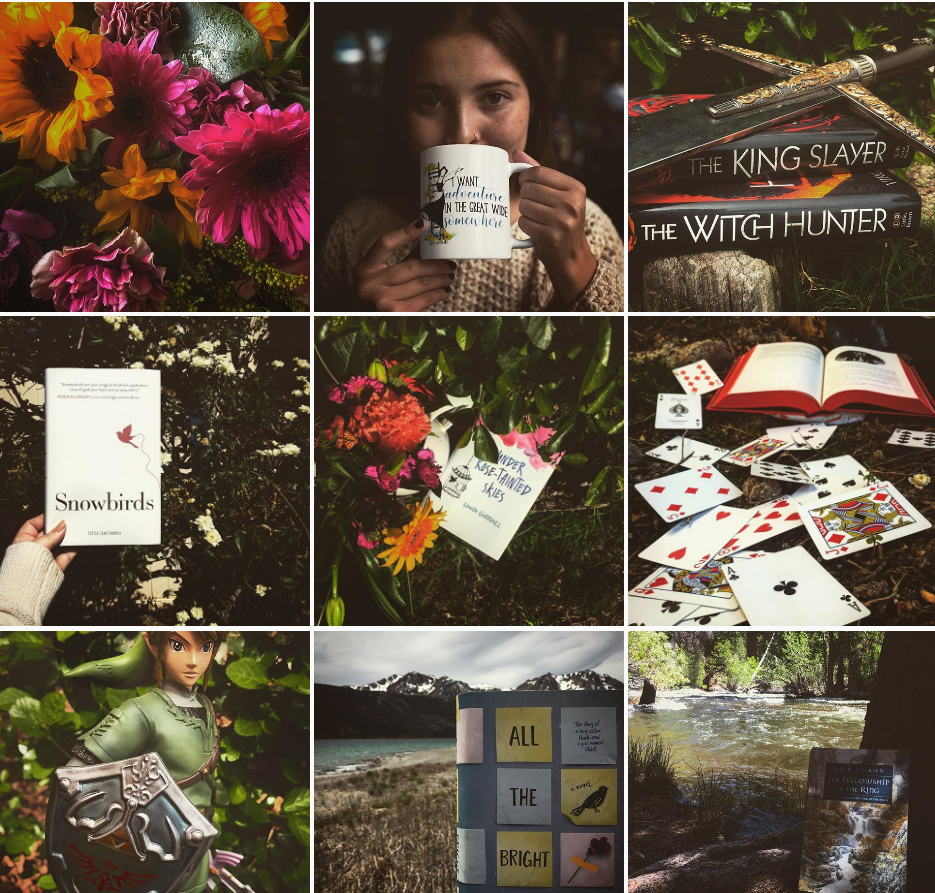 *Some of these are from a camping trip that I used a few months later (like the mountains)
However, if you do want to be a pro here are some apps that are helpful:
VSCO

– Everyone swears by this one but I wasn't a fan, and it can start costing a bit of money purchasing different filters. I ended up with a bunch of filters I never used just to get the one I wanted.

Aviary

– I used this one for whitening my photos. Sometimes the lighting is off and white will look yellow or blue, so I would take it into this app to whiten it. Also, it has spot treatment for imperfections.
Enlight – I used this one to edit portions of a photo. You can choose a part of a photo to edit, so if there is a shadow you don't like or you want a different tone, it's helpful.

This is the most important part. Why bother posting photos if you aren't going to engage in the community? Especially now that Instagram changed its algorithm. Here's how you can be more involved in the community, including new ways with recent IG updates:
Hashtags!

Use the right hashtags. Don't put random ones in your captions, keep it related to your photo and niche. Hashtags like #bookstagram and #bibliophile. Also, things like the title of the book in your photo, or the photo tag you're doing.

Captions!

Captions kind of go unread these days with that "read more" option. However, it's still good to include a question in it so people have something to start a conversation with!

Monthly Challenges!

I can never stick to these but when I do it's fun to check out other's photos in the hashtag. Also, it means you have an idea for a photo for every day of the month – which helps if you lack ideas for photos.

Stories!

This is the newest addition to Instagram. At first, I hated it, but now because of the algorithm, I see it's value. You can use it in different ways. Personally, I don't like using it/seeing when a new photo goes up to say "NEW POST" or to do a lot of shoutouts. I like to use it for quick updates of my day or to share news about my store. I also personally don't like it when they're super long. It's all up to you how you use it, though! It's a great way to interact with others. Sometimes I even respond to other people's stories.

ICYMI pt 1!

I shared a hashtag and draft tip in a post last month that all of you loved, but if some of you missed it I wanted to share them again. One is creating a keyboard shortcut for your hashtags! Here's how (for iPhones):
Go to Settings → General → Keyboards → Text Replacement → Click the " + " symbol → in Phrase I included all my typical hashtags → in Shortcut I put IGHASH
ICYMI pt 2!

The other is to save your drafts! If you take photo shoots or just a few photos here and there, edit them in the IG app and then cancel. That will save it into your drafts so it's easy to find! (If you edit using a different app, just do something to in in IG like adding a caption or upping the brightness by 1 just so it saves)
Later and/or Buffer! These apps allow you to schedule photos ahead of time. They won't automatically publish because IG doesn't allow that. Instead, you can save the photo in the app, set a date, time, and caption. Your phone will let ALERT you that a photo is scheduled to be posted. Since everything is already done for you, it saves a ton of time.
---

How do you bookstagram? Do you have any neat tips for taking photos or anything bookstagram related? Are you super organized? Or are you more relaxed about it?