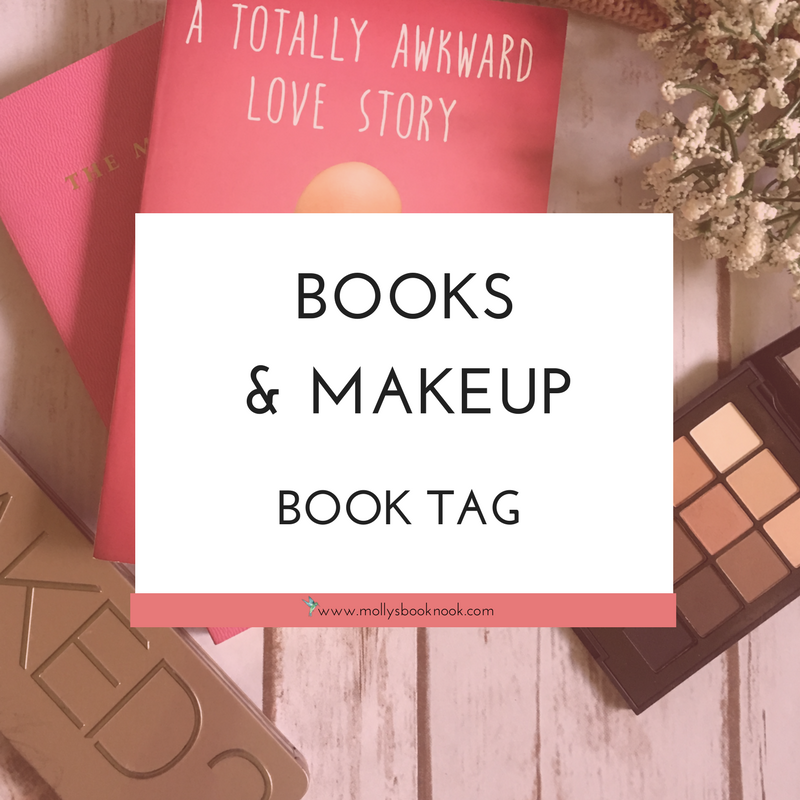 I haven't done a book tag in a little while, I thought I was due. Also, I loved this one because I really enjoy makeup and it's nice to mesh together different interests! I'm going to share what I actually use for each category – there may be some of you looking for some makeup recommendations as well and it gives me an excuse to talk about makeup  😉
I found this from Rachelrexds.
1) Primer: Pick a book that left a lasting impression on you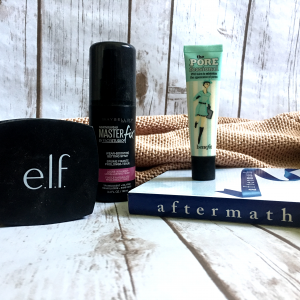 BOOK: Aftermath by Clara Kensie is about a girl who escapes captivity. It's one that really hit me, it even made me cry, and I highly recommend it to everyone! Here's my review. Also, if you're interested, here is a tote & pillow from my store Blu Bear Bazaar that you can purchase & a portion of the proceeds goes to RAINN or NCMEC.
MAKEUP: I used to use Benefit's The Porefessional, which works just fine! It really did minimize the appearance of my pores. However, I have oily skin and that didn't really help with it. So now I use the e.l.f HD loose powder, press it all over my skin then spray my face with the Maybelline Master Fix and then spray it again after I've finished my face routine. This method helps tone down the amount of oil produced on my face throughout the day.
2) Foundation: Favourite first book in a series &
3) Eyebrows: Pick a book you think everyone should read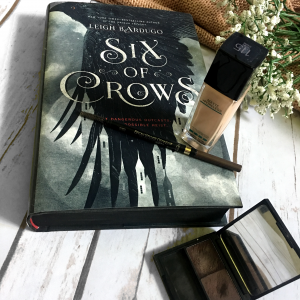 BOOK: This one is so obvious I don't think I really need to explain anything. Technically, this is the first book in a duology, but whatever. It's still a favorite, and I think everyone should read it. The end.
MAKEUP: I've been religiously using Maybelline Fit Me Foundation for so long. It's the perfect amount of coverage, is buildable if I want more, and it doesn't make my face too oily. (I use the Matte & Poreless Normal to Oily version).
For eyebrows, I used to use the Benefit palette that I don't think they even sell anymore. Now I use L'Oreal Brow Stylist Definer.
4) Concealer: Pick some characters you wish didn't exist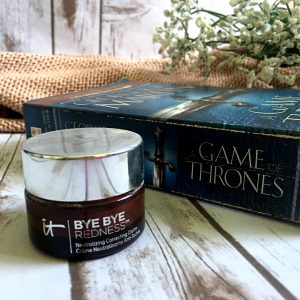 BOOK: I realize that he serves a purpose in the story, but I really hate Bran's chapters! I can never get through them in one sitting. I either just skim them or will put the book down when I reach his because I just hate them so much. I'd rather read Cersei's or even Joffrey's POV.
MAKEUP: I don't use concealer too much because my foundation does a pretty good job but I do like using this It Cosmetic's Bye Bye Redness Cream. Just a little bit goes a long way and will cover everything and fill in pores if you have larger ones. It's a miracle worker, I swear.
5) Powder: Pick your favorite last book in a series.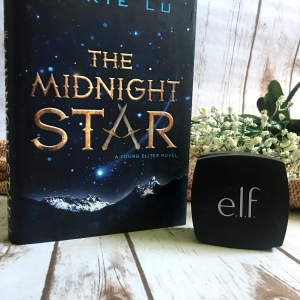 BOOK: Lu finished off The Young Elites SO WELL. I am so happy I loved this because this is one of my favorite trilogies and I would have been extremely sad if it was a let down (like The 5th Wave conclusion).
MAKEUP: After I'm done with my foundation I just press some more of this e.l.f powder from earlier on my face then spray with the Master Fix spray. Again, I have oily skin, I need to tame it!
6) Eyeshadow: Pick a book with your favorite colors on the cover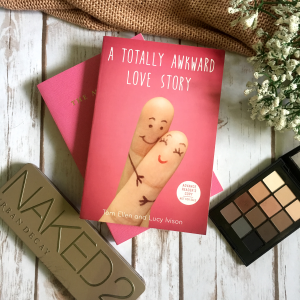 BOOK: I love pink (if you haven't noticed). So, I just grabbed a few pink books. These aren't the exact shades of pink I like, but that's okay, this book is super adorable and you should read it!
MAKEUP: I don't wear eyeshadow often, but when I do I use one of these palettes. When I want something more flashy I use the Urban Decay Naked 2 colors because they have glitter in them. When I want something more neutral, I use Sonia Kashuk Eye Contour – Eye On Neutral one because it's matte.
7) Eyeliner: Pick a dark and mysterious book &
8) Mascara: Pick a long book.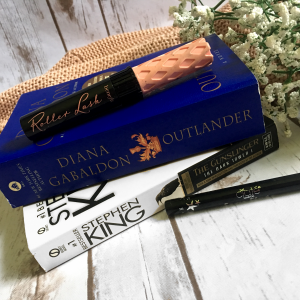 BOOKS: I haven't read The Gunslinger but it sounds dark & mysterious, so there.
Also, Outlander is long AF and I'm scared to even start it! 
MAKEUP: I don't wear eyeliner. Like ever. I can't even remember the last time I did wear eyeliner, so this is just a random one that I own and never use – Ciate Fierce Flicks.
For mascara, I swear by Benefit's Roller Lash. I'm so in love with this. The brush is perfect for separating lashes, it doesn't look clumpy, and they make eyelashes look so long! It's amazing (and it doesn't hurt the cap is pink and adorable).
9) Blush: Pick a book with a cringe-worthy romance. &
10) Highlighter: Pick a book that brightens your day.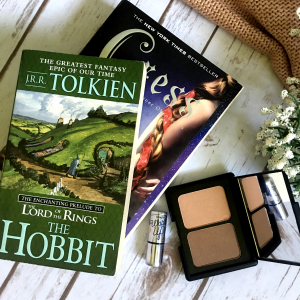 BOOKS: I really loathed Cress & Thorne together. I loved the first two books in this series but I had such a hard time getting through Cress because of them.
The Hobbit is just one of my favorite books. I love the story!
MAKEUP: I use e.l.f's Blush & Bronzer Duo because it's simple & cheap.
I don't usually use highlighter either, but I sometimes add it under my brow when I am wearing eyeshadow and I only own one: Benefit's Watts Up.
11) Lipstick: Your favorite book kiss.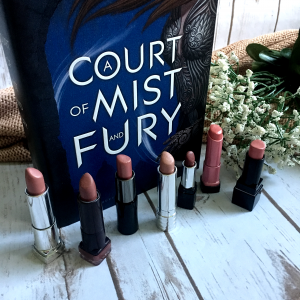 BOOK: I couldn't think of a memorable one, but this book has tons of kissing in it so why not.
MAKEUP: Do you see a trend of my favorite colors? I think I look funny with bright colored lipstick so I use a lot of nudes, pinks, or none at all. These are the favorites that I own from left to right:
---

Do you like makeup? What are some of your favorite products? Also, I tag anyone who feels like doing this!