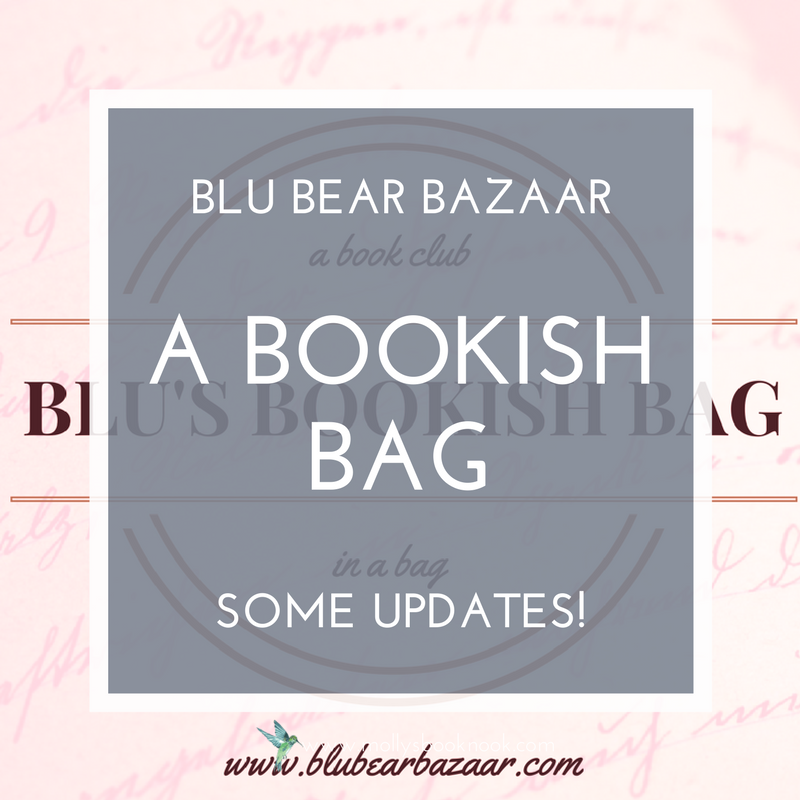 Well, hey friends! I know…I skipped an entire week again. I had some crazy things going on with the store. I thought about it and realized I haven't done a store update in a while! So, here is a bit of a "this is why I failed at the blog last week" and "this is what I'm doing with the store lately" type post.
If you don't already know, I run the bookish merch store Blu Bear Bazaar! This past weekend was Black Friday weekend. That has a whole new meaning when you aren't the one doing the shopping, but the store running the 4-5 day long sales. So, basically, my time on Instagram was consumed with promotion promotion promotion. While I am happy that it is over, I am so grateful to ALL OF YOU who purchased over the weekend!  Especially those of you who purchased Blu's Bookish Bag….which brings me to the main point of this post.
I've launched a new BOOKISH BOX but really it's a bag  😉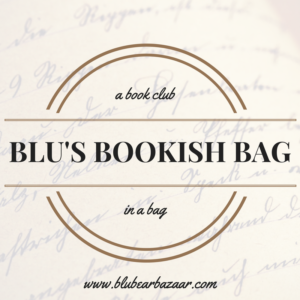 This is also a very time-consuming project, but I am slowly getting my time management under control (with my new planner, which I will be writing a post about because I love it!). So, what is Blu's Bookish Bag? I like to say it's a book club in a bag!
Something I've always disliked about subscription services is that you pay for the box, you wait for it to come in, it arrives and you do the unboxing on your blog or Instagram, then you move on and wait for the next months. There's no sense of community or excitement over the box TOGETHER. Enter Blu's Bookish Bag. 
Each bag has:
A hardcover YA new release
An exclusive bookmark
2-4 exclusive bookish merch from me and various other small businesses
BOOK CLUB ACTIVITIES like chats, giveaways, photo challenges, and more!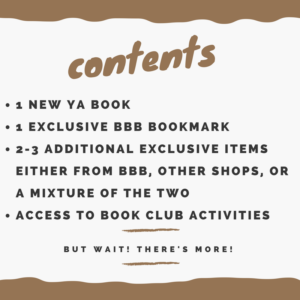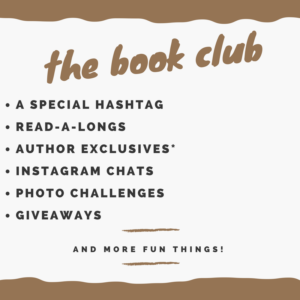 It's a fantastic way to build a small community on Instagram, make friends, and fangirl over books together!
It has also taken 100% of my attention over the past few weeks. The first bag ships in January, so I've been hard at work curating items, designing the bookmark, choosing the book to include. It's fun, but definitely took me away from the blog! So, I just thought y'all should be updated (and I want to share this awesome news with EVERYONE!).
Of course, I'm going to insert a bit of a sales plug. 
The pre-orders for this bag are going on now! The first bag has a new YA hardcover releasing within 30 days of shipment, confirmed 4 exclusive items, on top of the bookmark, and all the book club activities. It costs $26.99 plus shipping (for USA orders is $6.30). It DOES ship internationally! You can also use any rep code to save 10% on the bag as well. So, if any of that sounds like something YOU want to be a part of (it mainly takes place on Instagram), then join in on the fun!
---

I apologize for vanishing for a week, I was doing so well! But I'm back and I hope you like the idea
behind Blu's Bookish Bag!