We spend a hell of a lot of time on our phones. We all want to stay connected with each other at all times, constantly checking Instagram and Twitter for the latest news. Sure, we all have Instagram, Twitter, Snapchat and Goodreads on our phones, but what about for us bloggers? There are plenty of useful apps for us that we should be utilizing when we're away from our laptops. Just like it's important to stay connected with social media, it's important that you stay connected to your blog.
So, here are 6 phone apps that I have on my phone that help me out when I'm blogging away from my computer.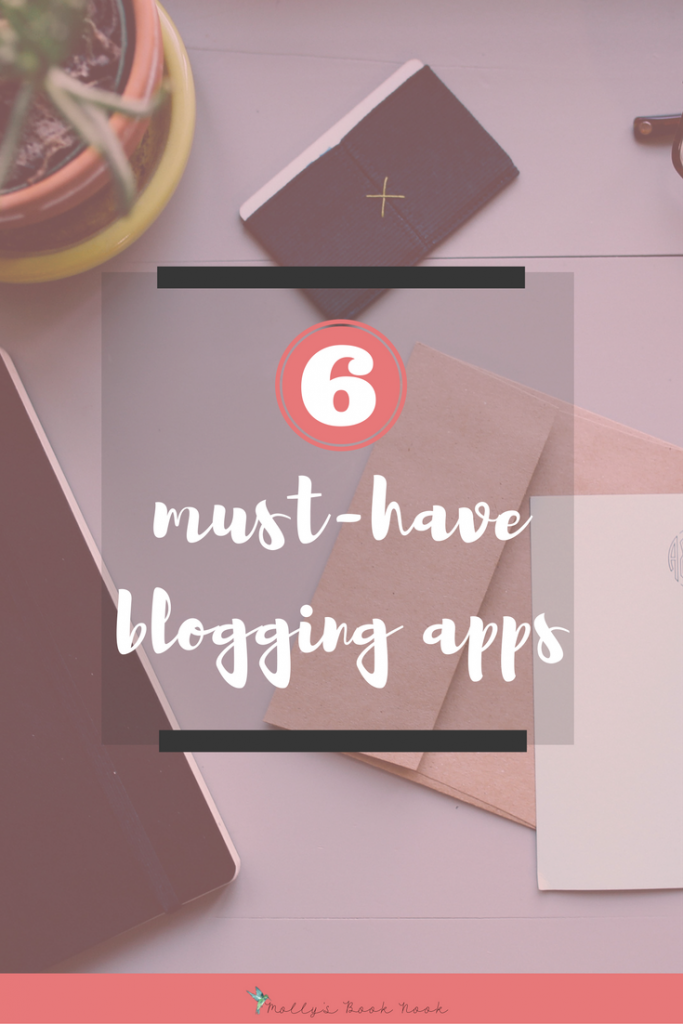 *I'm not including a screenshot for every app because it either violates privacy for myself or others (commenters) or shows you some spoilers for upcoming posts 😉 
Bloglovin'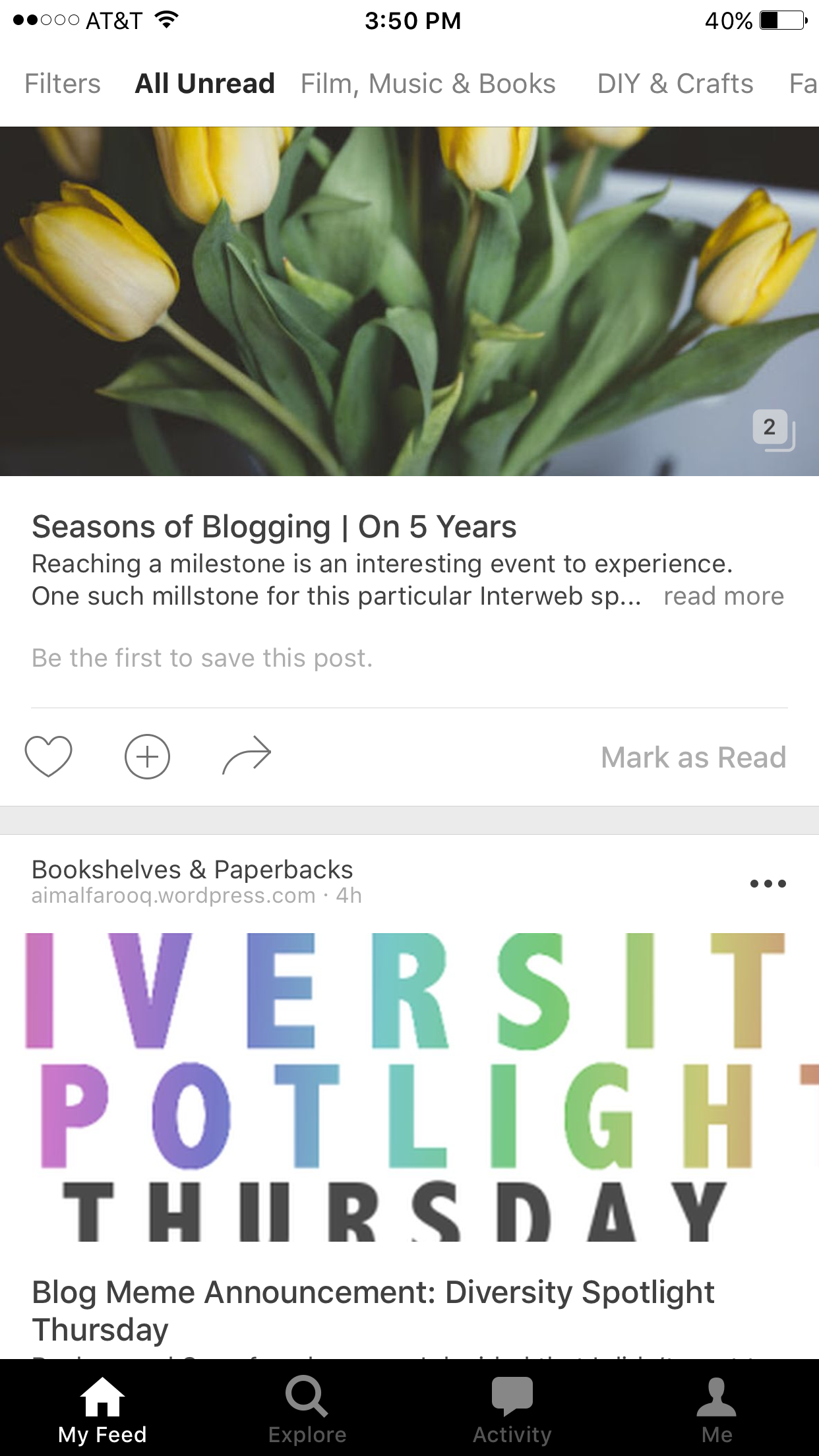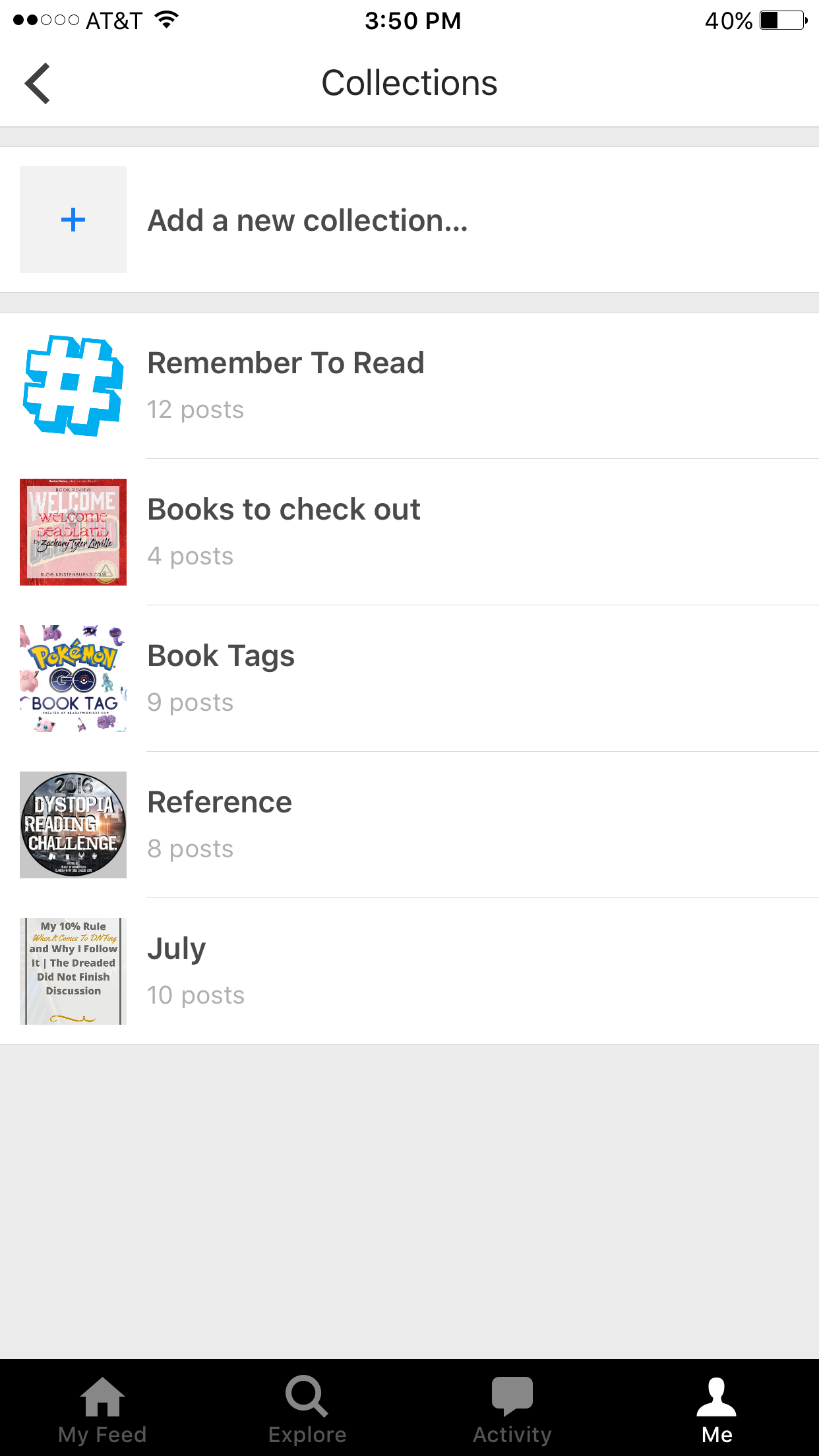 I used to never use Bloglovin', but I finally found a method that worked for me. I use it exclusively to keep up to date with posts and save ones I want to read. I don't actually read any of them in the app. Instead, I scroll through (almost every day), saving posts that seem interesting to me in a "Remember To Read" collection. Then, when I finally get on my computer, I just open that collection and click through to read them.
This has helped so much. It ensures that I stay up-to-date and everything is easily organized in one site. (As opposed to how I used to do it: visiting every blog individually!)
> Available on iPhone and Android
OneNote
I just started using this and oh my goodness, why didn't I start sooner? This one is more for while I'm reading, but that is indirectly related to blogging, so why not include it here. OneNote is basically just a notepad on your phone. However, it can sync across multiple devices.
I'm a note-taker while I'm reading. I don't typically write my reviews right after I finish a book, so for me, an app like this is super helpful. I take notes about my current read in OneNote – just random thoughts, maybe a favorite quote – then, when I go to write my review, I can open it up on my computer using the OneNote desktop app and write write write my review.
I also use this when a blog post idea strikes.
> Available on iPhone and Android
Buffer/Later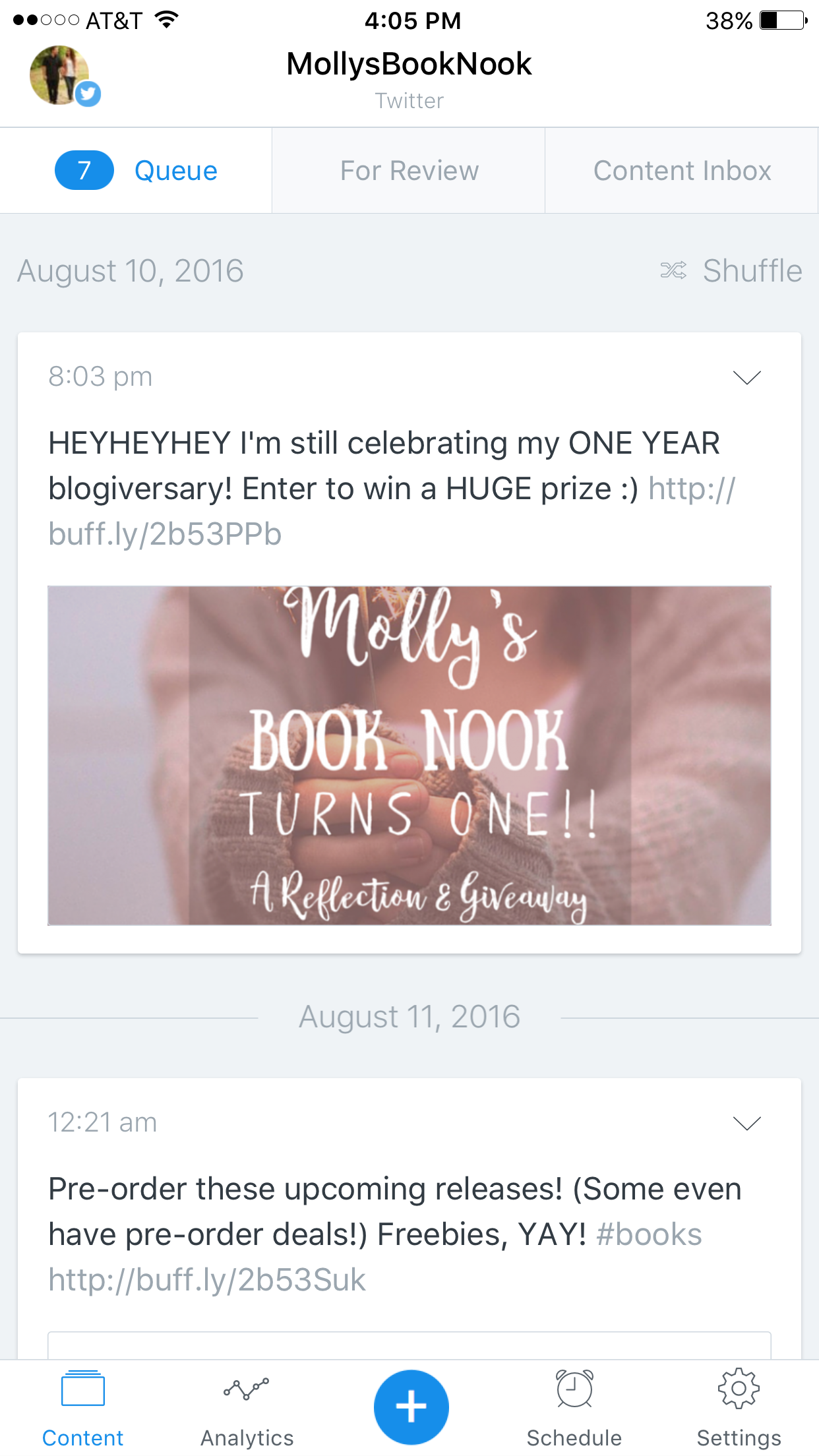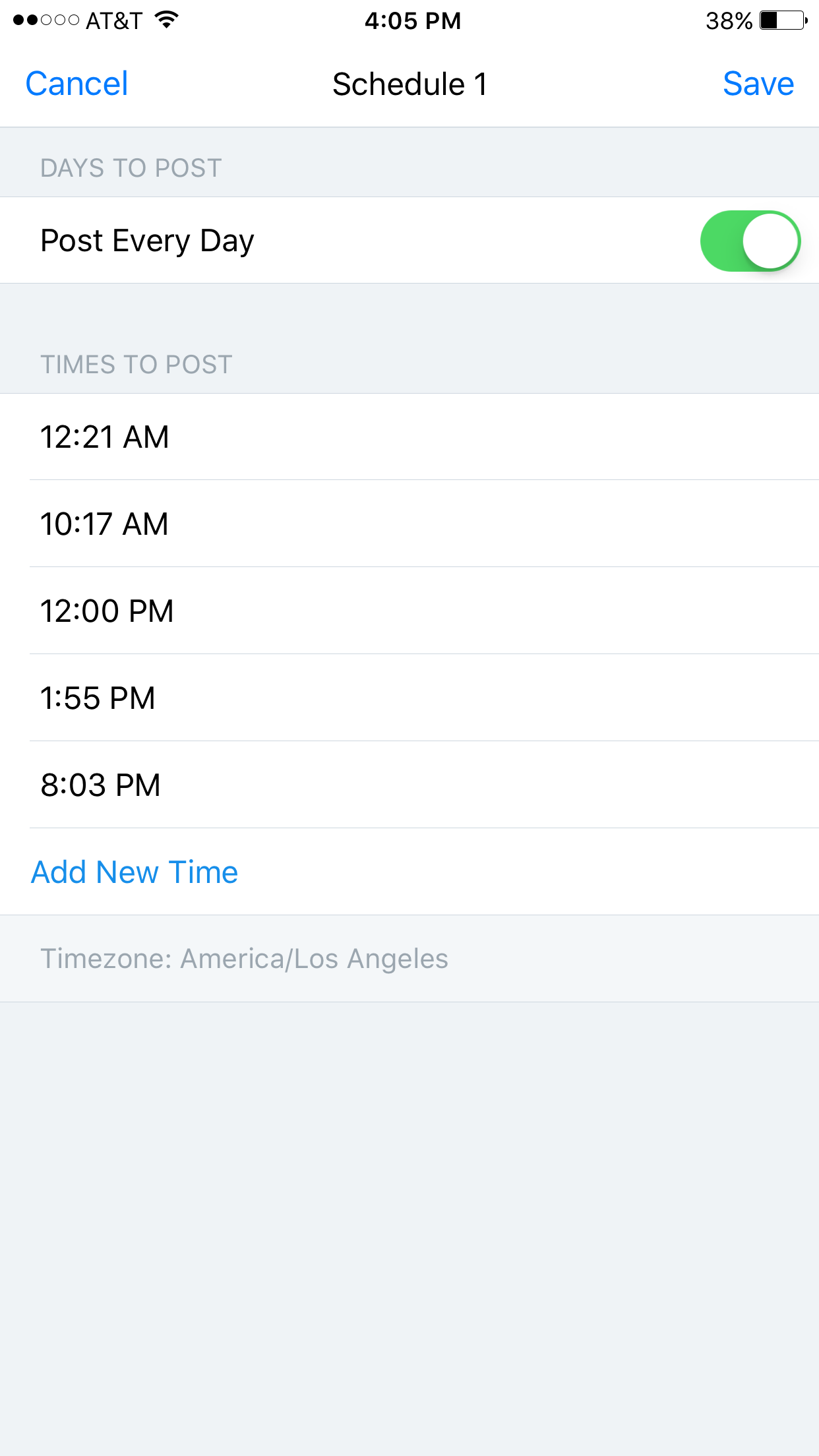 I've talked about Buffer before in my Social Media posts. Buffer is a website/app in which you can schedule posts to Twitter and other social media sites. You can set up a schedule yourself or use their analytics to determine the "best" time to post for you. Later is the same thing but exclusively for Instagram.
Buffer does offer Instagram scheduling now, but I still prefer Later because they offer a "preview" option. This allows you to take a look at how your feed will look with all of your scheduled posts before actually committing to it.
> Available on iPhone and Android
MAILCHIMP
MailChimp is the service I use for my RSS emails sent to my subscribers. I use this in a similar way as my WordPress app. It's there just as security for when something goes wrong with my email and I'm not near a computer. Otherwise, it sits unused most of the time.
> Available on iPhone and Android
WordPress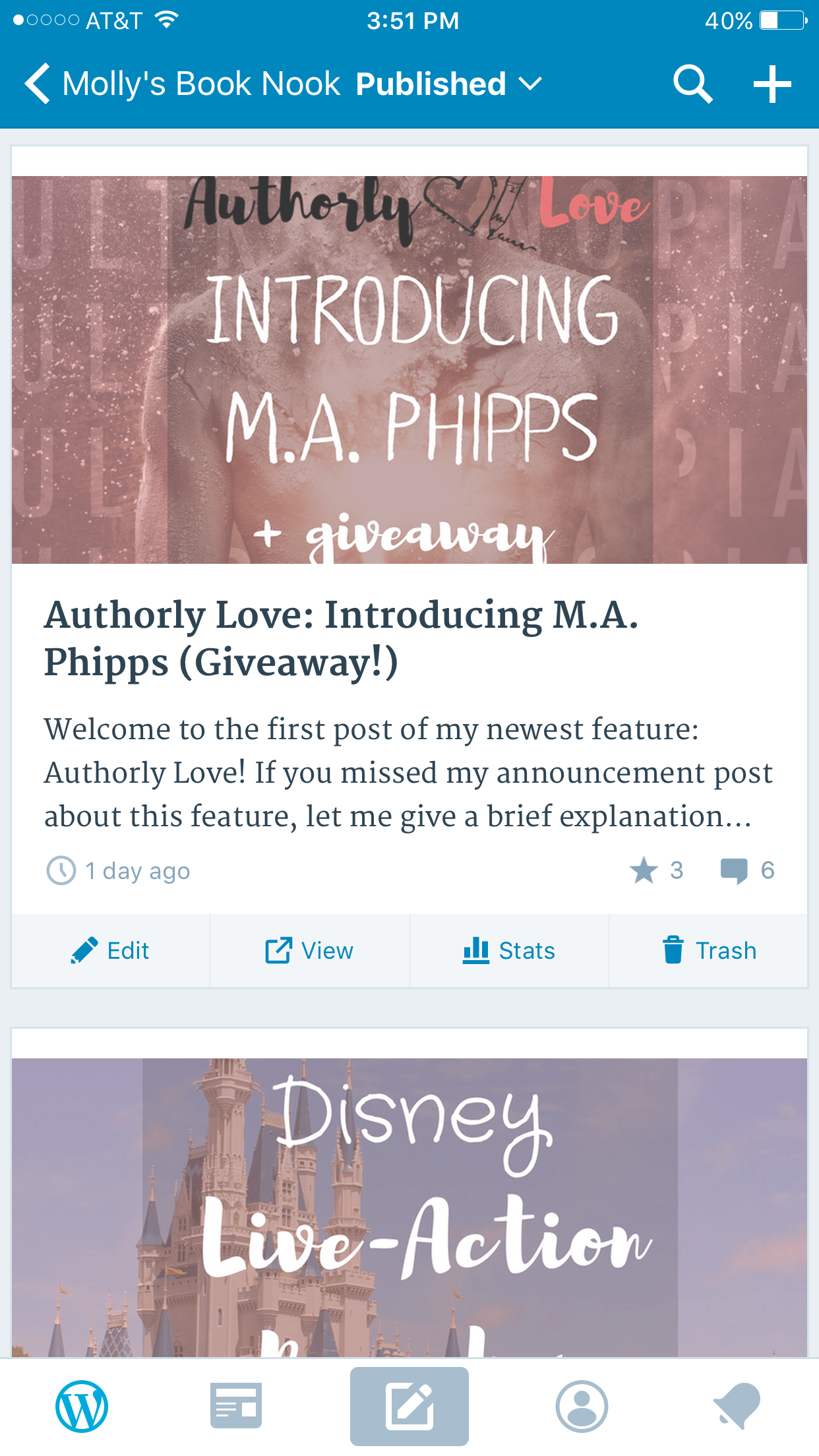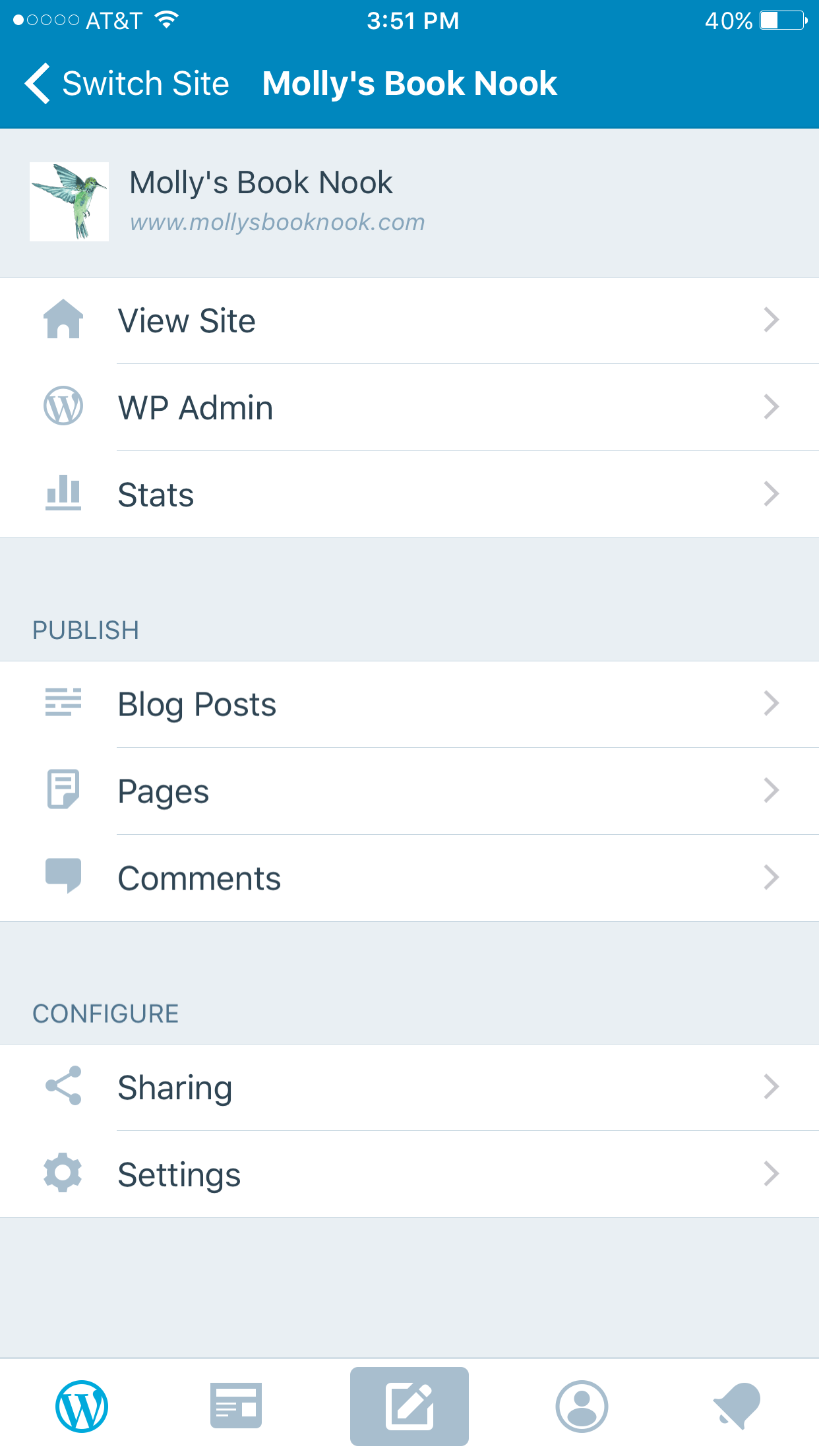 I don't do any real blogging on my phone. However, I have hit some bumps in the road. Sometimes I forget to title something correctly, or a post just didn't publish when scheduled, but I'm not near a computer. GASP! In those cases, I can just quickly open up the post in my WordPress app and make the necessary adjustments.
Personally, I wouldn't recommend using this to actually write a post & then publish it. You can write drafts, but you should always double-check everything on a computer before publishing a blog post. However, it's up to you, that's just my recommendation!
> Available on iPhone and Android
DISQUS
This app is fairly new (a few months), so it's not perfect. But, if you use Disqus, it could prove to be helpful. With the Disqus app, I can reply to comments on my blog and replies from other blogs that I've commented on.
Like I said, it's not perfect. It doesn't show all comments, just "top comments", but if you click on that comment it will take you to the full list of them on that given post. So, it's a bit of a roundabout way, but if you're on the go, it could be useful!
> Available on iPhone
---

Do you do any "mobile" blogging?
What apps do you love to use to stay connected to your blog?