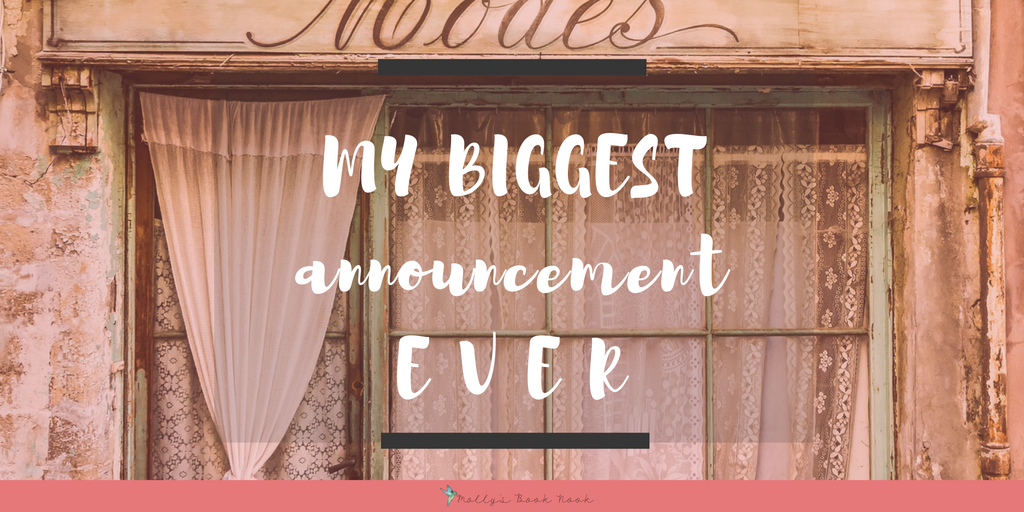 You know that "big announcement" I hinted at a few times over the past month? Well, I'm finally sharing what it is! (I'm sure you were all on the edge of your seat waiting to know, right?)
This is the biggest news I've ever shared since I started my blog. I don't really know how to ease into it. So, I'm not going to.
drumroll
I OPENED an online bookish merchandise shop!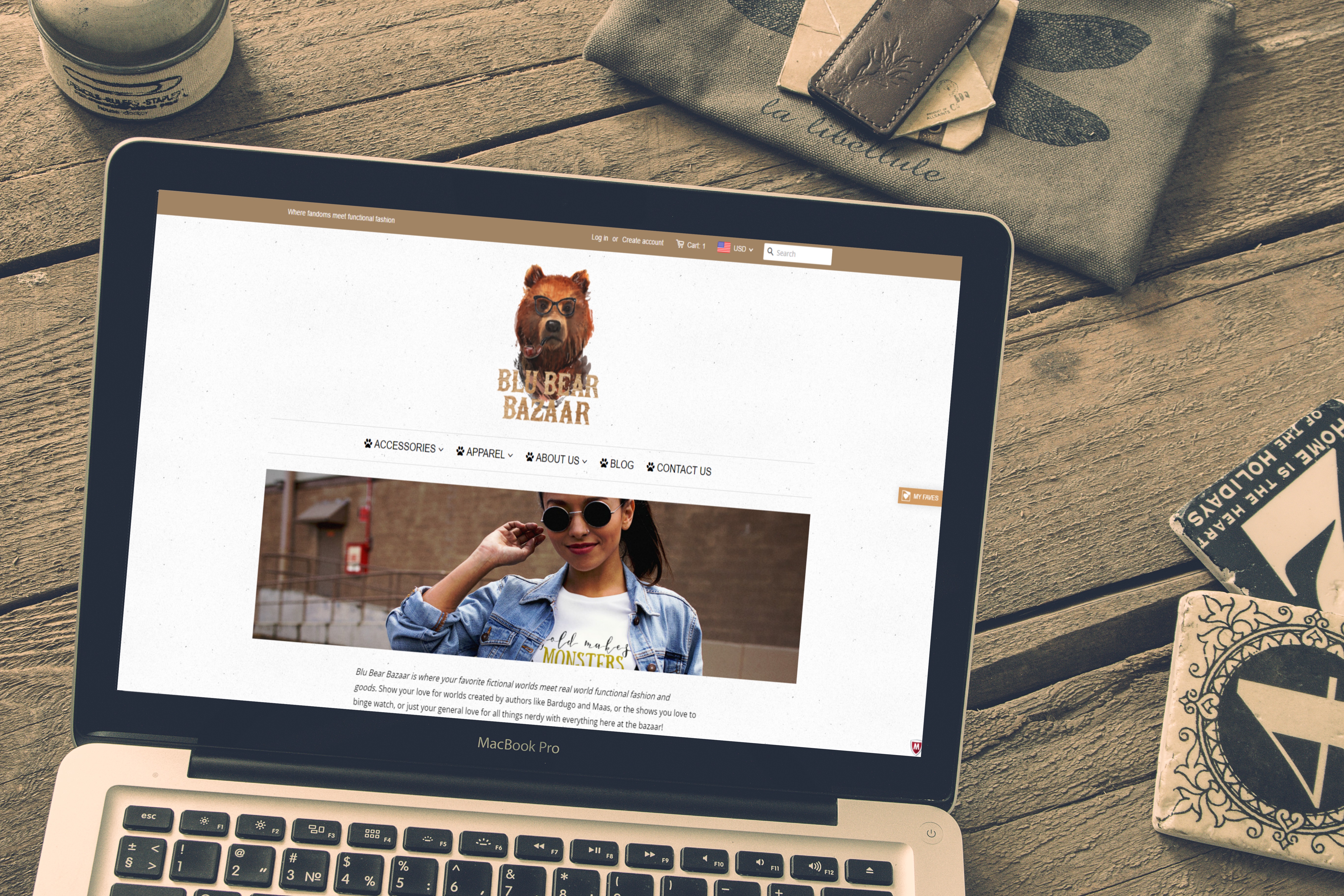 That's right, I'm selling shirts, totes, mugs, iPhone cases and more in my very own online shop. This is something I had thought about for a while but it wasn't until a few months ago that I finally did anything about it. So, after months of research, designing, and getting all my ducks in a row, it is ready to go live!
So, what will you see there?
Well, the name of my store is Blu Bear Bazaar. I know that's kind of an odd name, but that is a story for another time (seriously, I'll have a whole post about it). The mascot is named Blu. He's a glasses-wearing, pipe-smoking bear and he's the star of the logo. See: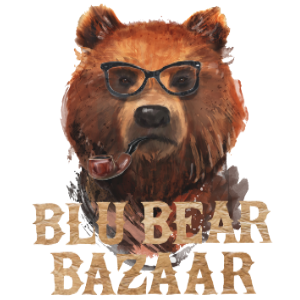 At Blu Bear Bazaar you can find apparel, totes, mugs, and more that will all have designs to represent your favorite fandoms. It's where fandoms meet functional fashion — (get it, yeah ;P )
To give you a little peak at what the designs and some products look like, here are a few photos: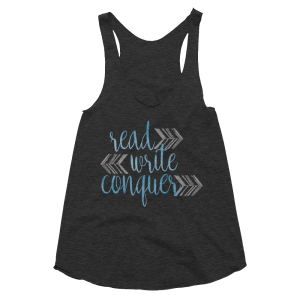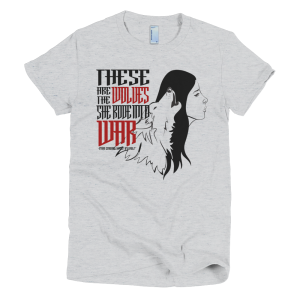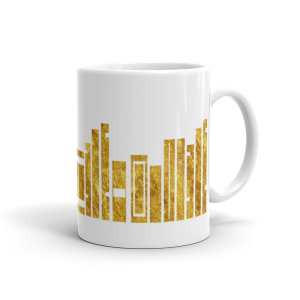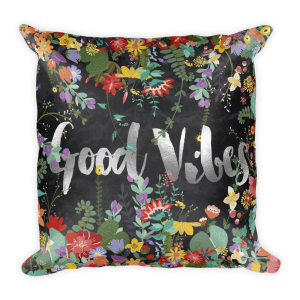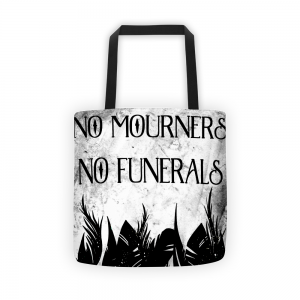 There's much more already up on the store and even more designs and products that will be added over time.
Ok, but how are you different from all the others?
I realize that Blu Bear Bazaar is in competition with some wildly popular bookish merch shops already out there, but there are things that set it apart:
Designs will not only include book fandoms but also television, movies, music, video games and more. You name it, the store will (or eventually will) have it.
This is an independent shop, meaning it does not run on Etsy, RedBubble, or Society6. This means that I have 100% control over prices, sales, discounts, etc. Meaning more opportunities for you to save, and better cohesion between me, you, and the products you wish to buy. Also, don't fret! The site has SSL security, uses a legitimate credit card payment gateway, and is protected with McAfee — your information is safe!
This one is something very important to me: Our products are made in the United States of America. Not only does this create jobs for those who live here, it also means our products are not made in sweatshops, with the use of child slavery, or in areas with very little – if any – labor laws.
And so much more (that I can't give away just yet).
So, what do you think?
If you like what you see, or just want to support me, you can follow Blu Bear Bazaar on Twitter and on Instagram! You can also subscribe to the store by going to the store's website www.blubearbazaar.com . You can even take it one step further and share this post with your followers, or give the shop a shout out so that some people will know about it before the grand opening!
PS; There's a Grand Opening giveaway going on at the store! You have to visit it to find out more information 🙂 
 Also, I will be looking for people to be unofficial "reps" soon. Since this is a new business, I will not have the luxury to offer what other shops offer, but if you would be interested in knowing more about this, let me know!