I really haven't been blogging that long compared to so many other bloggers out there. 2016 was the first year that I blogged from January to December. It's when I really started figuring out what I wanted to do with it, how to find my groove, and just what made me happy and what didn't. I'm not a perfect blogger by any means, but I think I've figured out a pretty good system from now.
So, here are 7 lessons I've learned over the past year:
#1. It's okay to go off schedule – This one took me a long time to learn. It wasn't until about halfway through this year that I realized I was feeling overwhelmed and stuck in my current schedule. So, I became more lenient, in baby steps. First, I allowed myself to publish certain posts whenever I wanted, instead of on the same day. Then, I removed any weekly posts that I didn't enjoy doing (like the Sunday post becoming a bi-weekly chat). Then, I said, "screw it, I'll post whenever". Ironically, I now post more often since I let myself relax. Funny how that happens.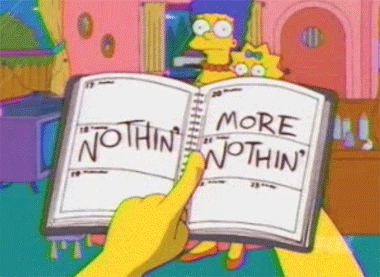 #2. There's productivity in consistency – This is an extension of #1. I realized that if I take random breaks that only last a few days, I'm less motivated to come back. However, if I'm consistent in my blog-related activities, I look forward to it. This doesn't mean I write posts every day, but that I actively think about my blog every day (sort of). I look around my world and think of post topics & write them down, I think of goals I may want to reach in the future, I tweak a few design things here and there. If I'm consistent in my activity about my blog, I look forward to writing posts for it.
#3. Mix things up if you want – If you aren't happy with something, go ahead and change it. Chances are, no one will even notice, or if they do, they'll love it. If you change something and realize you don't like it anymore, change it again, and again, and again, until you're happy with your blog. It is yours after all. However, make sure that whatever you change is still appealing to your readers (as in no hot pink font on a black background, our little eyes can't take that).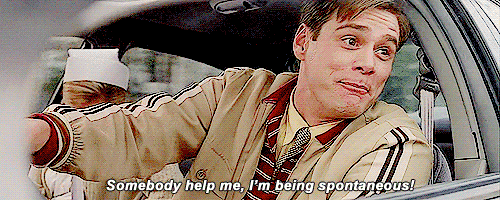 #4. Let others inspire you – If you're lacking motivation or ideas, let others be your inspiration. This has come in handy for me the past few months as I talked about in 6 Blogs That Inspire Me. This community is full of like-minded people who are intelligent and creative and can really get your creative juices flowing. Don't be afraid to write a response post to someone else's, don't be afraid to use other people's designs as inspiration for yours, and don't be afraid to reach out to people for help if you're questioning something. (But please do credit those posts you use if it's a response post, keyword here is inspiration)
#5. There are negative people all over – No matter what aspect of your life we're talking about, there are Debbie Downers out there. While this community is usually awesome, there are a few times that negativity creeps in. Whether it has to do with you directly or not, sometimes it can get you down and discourage you. Don't let it. When you start feeling that way, reach out to the people in this community you love to talk to, read a book, unfollow, ignore, whatever you need to do to keep the positivity up in your life.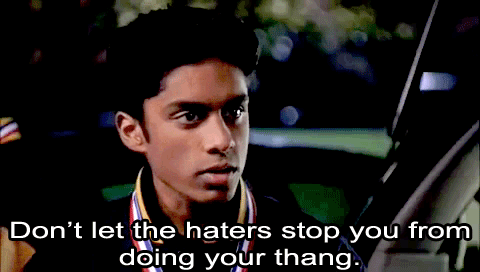 #6. You don't have to do everything – There is a lot of blog advice out there, I even share some on my blog, so I'm here to now tell you that you don't have to do everything people recommend! Find what works for you. Don't like certain social media platforms? Don't use it. Don't usually schedule ahead of time & are more of go-with-the-flow? Keep going with the flow! It can become overwhelming when there are so many people telling you how you can blog, but it doesn't mean you have to do it a certain way to be successful. Find your groove and own it.
---

What lessons have you learned from blogging this past year?
Have you made any big changes with the way you blog or your blog itself?