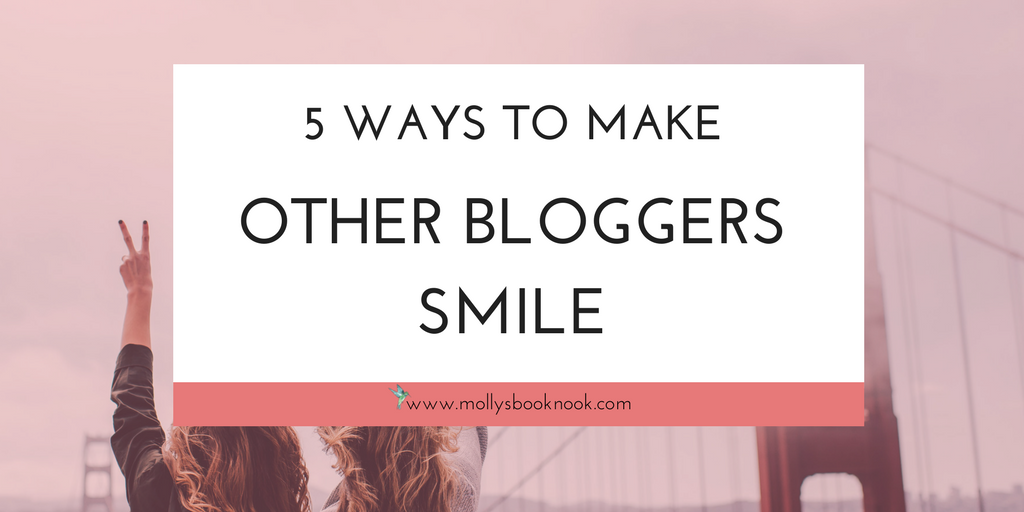 I don't think this needs a big introduction, so let's cut to the chase.
Be the light in someone day, or hour, or minute by doing one of these 5 things (or all 5). It feels good to make others smile and it feels good to smile.
Here are 5 things you can do to make a blogging friend smile and bring some positivity into their day. And yes, this is going to be super corny.
be the first comment
I remember reading somewhere a while ago that people are less likely to comment on a post that doesn't have any comments on it (but also less likely to comment on posts that have a lot of comments). Apparently, there is this number-of-comments sweet spot that gets people to comment on posts.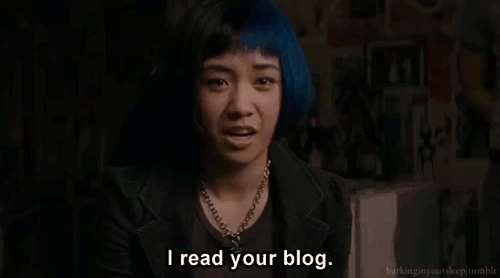 Don't let your brain trick you. If you see a post with no comments, be the first one! Guaranteed that person has already noticed no one has commented and your comment will bring a little happiness to their day. We all work hard on our posts and want to have conversations! So, why not?
Share someone's post on social media
Most of us have social share links on each of our blog posts, so use others' links on their posts!
It tells the blogger that you liked their content so much that you wanted to share it with your friends. Share on Twitter, Facebook, Tumblr, or even a link in your wrap-ups or Sunday posts!
It feels good knowing that not only did someone like the post so much, now that blogger may get some new readers to their blog!
Compliment the blog design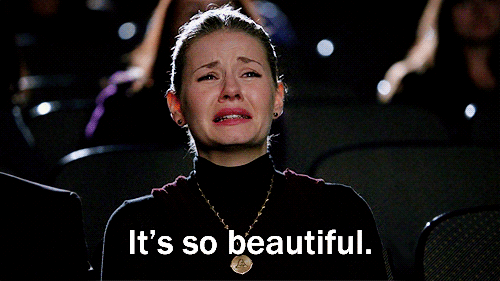 This is one of my favorite compliments to receive. We put so much work into the design of our blogs, or just the layout of our posts. So, if you come across one that you really love, why not let them know! Heck, it could be in that first comment you're leaving  😉
give a visible follow
If you can, give a visible follow to a blog you love. What I mean by visible is that they can see you've followed or subscribed to them. Email subscriptions, WordPress Reader, Bloglovin' – those all are visible follows. We can see who follows our blogs on there and, most of the time, we get a notification.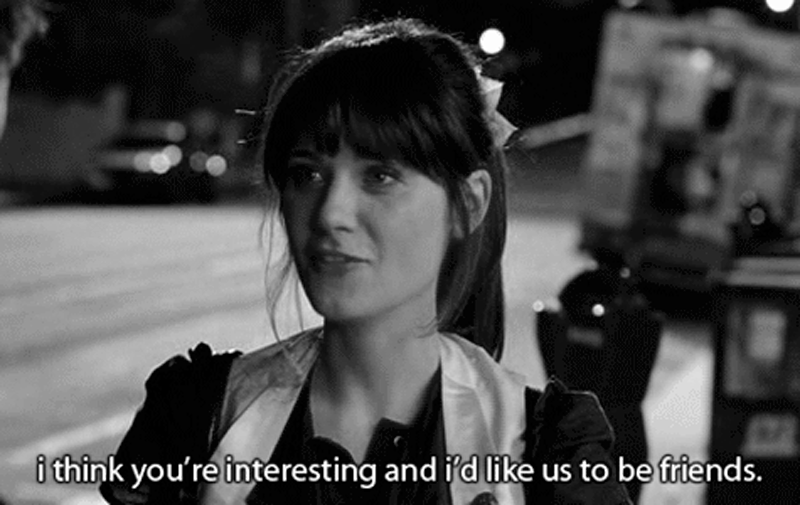 Now imagine the smile someone will have when they see "X has just followed your blog!" or "X has just subscribed to your email list!" Let me tell you, it'll be a darn big one.
You can also take it a step further and follow on all of their social media accounts!
Give them a SHOUT OUT
Don't just share a specific post, share their whole damn blog.
You can do this a few different ways. You can include their button in your blog roll, their link in you "Blogs I Follow" list, you can just rave about them on social media, or you can even write out a post about all the blogs you love (which I've done).
---

Was this corny enough? Are you inspired? Go spread the love!
What other ways can we can spread some positivity to others?