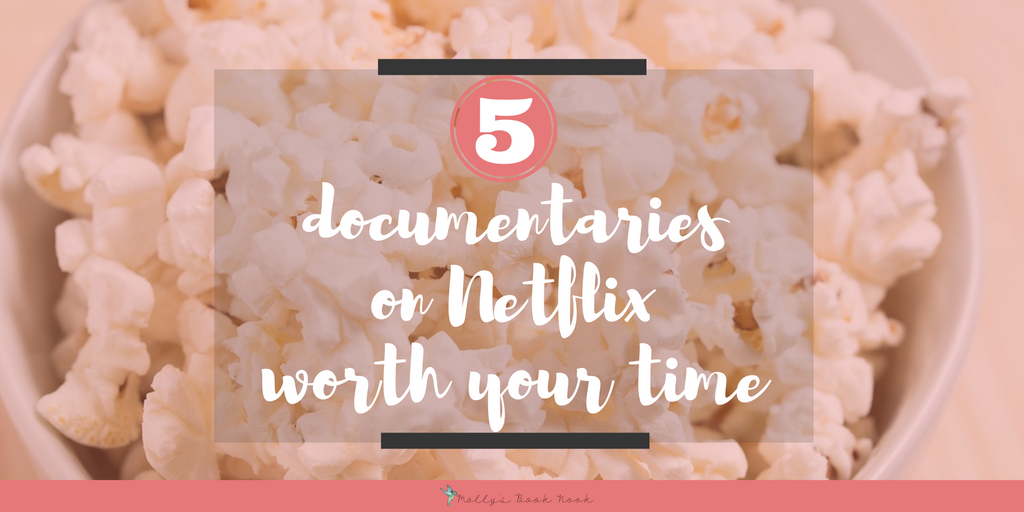 A couple of weeks ago I wrote mini-reviews for indie films on Netflix that I binge watched. Well, guess what? I binge watched more stuff on Netflix! This time, I was in a documentary mood. So, I watched several documentaries, some stood out, some didn't. Either way, I'm reviewing a few for you so that you can either watch them or skip them.
Again, this is informal. I'm not trying to give in-depth critique or analysis.
City 40
Director: Samira Goetschel
Synopsis: Deep in Russia, there is an invisible city that houses thousands of men, women and children who live and work behind double barbed-wire fences monitored by armed guards. They are told that they are the creators of the nuclear shield and saviors of the world. They are told that everyone is an enemy. In this hidden world, a mother risks her life to take us inside Russia's largest nuclear city.
My Rating: ?????
This one is for the history lovers and the hidden history lovers. We all know about Chernobyl in Russia, but not too many of us know about closed cities like the one this documentary is about. This film focuses on City 40, also known as Ozersk, and one woman who fights for the rights of its citizens. It is quite eye-opening to what humans are willing to sacrifice for comfort and security. What was a blessing to those people then, is not such a blessing now. The setting the filmmakers chose is just perfect to portray that message. It's a town that looks perfect, yet it's surrounded by barbed wire fences and a military controlled entrance. Once you learn what the people who live in Ozersk actually have to face, and some even turn a blind eye to, this documentary will get you thinking about closed cities and the future.
Saudi Arabia Uncovered
Director: James Jones
Synopsis: With undercover footage and on-the-ground reporting, FRONTLINE reveals a side of Saudi Arabia that's rarely seen, and traces the efforts of men and women who are working to bring about change.
My Rating: ?????
This is one heck of a documentary to watch to get a closer look at the lives of those who live in Saudi Arabia. It focuses on various aspects. It shows us the public humiliation, the public beheadings, the lack of women's rights, the lack of freedom of speech, the intensity of the religious police. It's a very shocking and up-close look at this part of the world that is so vastly different from the one we live in.
Amanda Knox
Director: Rod Blackhurst, Brian McGinn
Synopsis: She was twice convicted and acquitted of murder. Amanda Knox and the people closest to her case speak out in this illuminating documentary.
My Rating: ????
I was familiar with this case but I didn't really follow the entire thing. So, some of the facts in this were new to me. With that said, this was an interesting look at such a famous murder case. I definitely find this tries to paint Knox as innocent and it does make a compelling case. But what I thought was so interesting about it, whether she is innocent or not, is how it put a big focus on the media's role in the case. I think it does show that sometimes (well, most, if not all, of the time) we should take what the media says/shows us with a grain of salt. (But if I'm being honest, Knox does have some crazy girl eyes).
Unbranded
Director: Phillip Baribeau
Synopsis: Sixteen mustangs, four men, one dream: to ride border to border, Mexico to Canada, up the spine of the American West. The documentary tracks four fresh-out-of-college buddies as they take on wild mustangs to be their trusted mounts, and set out on the adventure of a lifetime. Their wildness of spirit, in both man and horse, is quickly dwarfed by the wilderness they must navigate: a 3000-mile gauntlet that is equally indescribable and unforgiving.
My Rating: ???
I have some mixed feelings on this one. I think it's a stunning film that shows us some hidden beauties of the midwest/western United States. It has a great friendship between the four men and I like their relationship with their horses. However, sometimes I thought the men were a bit, for lack of a better word, stupid. They seemed unprepared and made a lot of mistakes which just got a little annoying. It was still visually stunning and had a great message to it, just not one to watch if you're looking for real cowboys. Disclaimer: This is funded by Mustang Heritage Foundation which is pro BLM's wild horse adoptions — so this does lean that way.
---

Have you watched any of these? Do any of them seem interesting to you?
What type of documentaries do you like to watch?