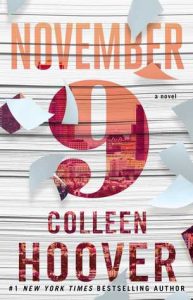 November 9

by Colleen Hoover
Published by Atria Books on November 10th 2015
Genres: Contemporary, NA, Romance
Pages: 310
Amazon | | Barnes & Noble

Beloved #1 New York Times bestselling author Colleen Hoover returns with an unforgettable love story between a writer and his unexpected muse.
Fallon meets Ben, an aspiring novelist, the day before her scheduled cross-country move. Their untimely attraction leads them to spend Fallon's last day in L.A. together, and her eventful life becomes the creative inspiration Ben has always sought for his novel. Over time and amidst the various relationships and tribulations of their own separate lives, they continue to meet on the same date every year. Until one day Fallon becomes unsure if Ben has been telling her the truth or fabricating a perfect reality for the sake of the ultimate plot twist.
1. A different take on insta-love
Many of us aren't too fond of insta-love. Well, this novel takes a very different approach to it. While, if we're being honest, it's still insta-love, it was unique, so I'll give it that. However, the deep emotional connection between Fallon and Ben was just a little hard to actually imagine. Don't get me wrong, Hoover knew how to write some really swoon-worthy and addicting scenes, but I wasn't actually sold on the actual connection between the two of them.
However, I'll give it to Hoover for admitting (within the story) that it was insta-love. But that admission wasn't enough for me to be convinced of it.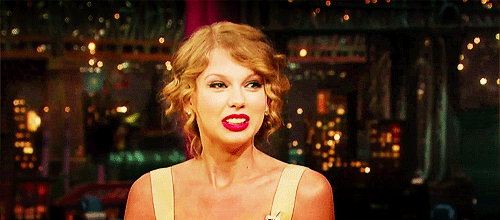 In fact, a lot of the novel is spent trying to convince the reader to not fall for it. And that brings me to my next thought while reading this:
2. The anti-young love feeling I got
The first half of the book felt like it was telling me that falling in love at a young age is absolutely ridiculous. Fallon had this mindset of "I can't fall in love until after 23" and while Ben addressed how ridiculous this was, it still felt like it was a major, and supported, part of the book.
My issue with this is that I met my husband when I was 17. We are now married and I don't feel like I missed out on anything in my life and I don't feel like I gave up any of my dreams to be with him. The whole "can't fall in love until later" part of this book just reminded me of my feminism post I wrote a while ago about how sometimes I feel like books look down on housewives, stay-at-home moms, and women who marry young in general.
Falling in love and becoming a housewife worked out for me and I hate reading books that look down on it.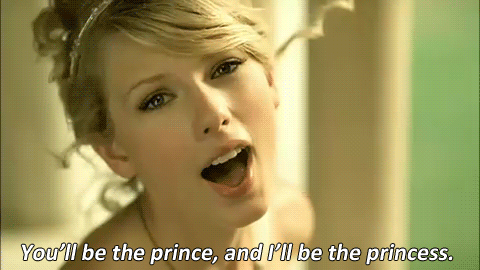 *Maybe T. Swift ain't the best example to use, but hey, she's T. Swift 😛
3. "Bookworm" references galore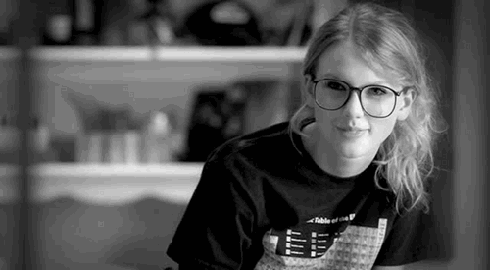 I was so excited at first about this aspect. There were so many references to us bookworms. Things like the use of the word TBR, the use of the word insta-love, just generally talking about bookshelves, writing and books. I loved that it was more modern instead of only talking about classics (if you know what I mean). It was refreshing.
Then I got annoyed. This is probably just me, so I don't know how important it is to you guys, but it actually got really annoying. It started to feel a little forced, considering you never actually got to see Fallon read a book. Hmmm…..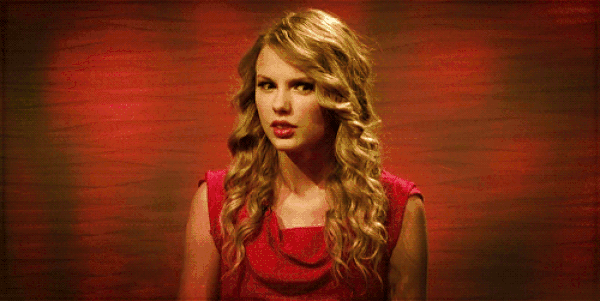 4. Ben's story & how I got distracted by it
The big reveal. From the beginning, you get the feeling that Ben is hiding something so you know that at some point there will be some sort of big reveal. But his reveal just seemed too convenient and out of the blue. Also, the way Hoover went about revealing it was a major issue for me. It completely took me away from the main story. Literally, I felt like I was reading a completely different novel and kind of forgot about the first 75% of the book (and not in a good way). By the time the reveal was done, I felt like I lost the connection I had and the rest of the book just didn't feel the same to me.
I kind of felt like this: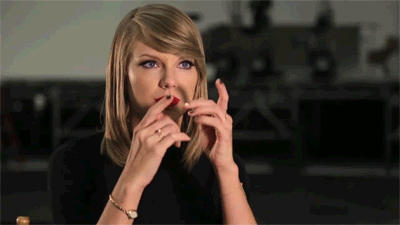 Did anyone else feel this way?
Despite all that, it was an okay story
While the premise was a bit over-the-top, along with my other issues, Hoover knows how to write a romantic, angsty, story. She definitely hooked me (minus the big reveal), so I will be giving her other books a chance.
Rating Report
Plot
Characters
Writing
Representation
Overall:
3 / 5