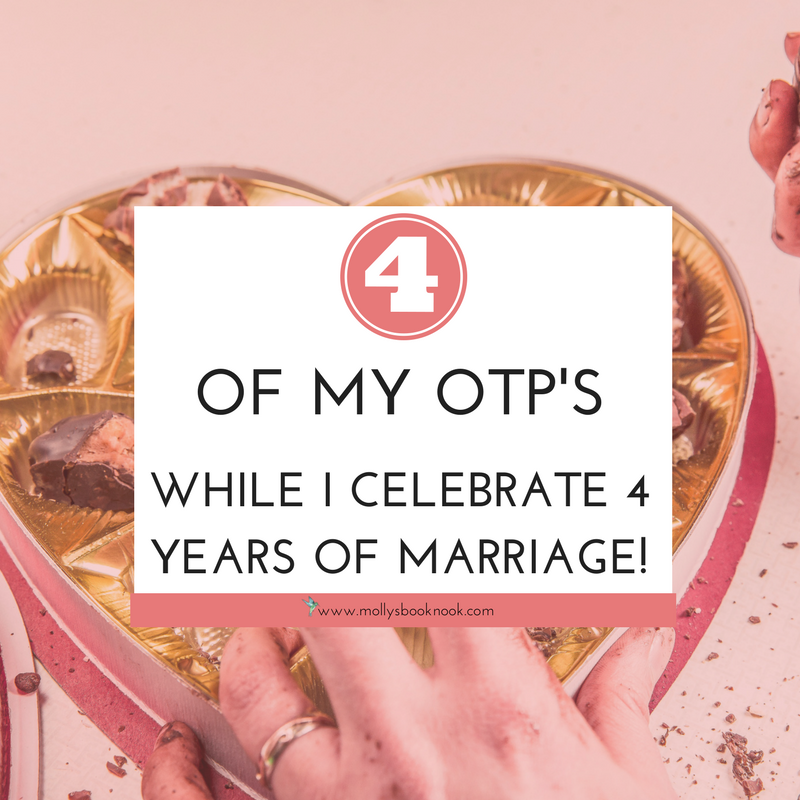 Today is my husband and I's 4 year marriage anniversary! I've been married to the love of my life for 4 years and have been together for a little over 8 years. While we're out celebrating at our favorite fancy restaurant, or having breakfast together (considering this post goes up at 6 am), I'm going to share with you some of my favorite fictional OTPs! What better day to celebrate fictional OTPs while we're celebrating our relationship!
Disclaimer: I'm actually not big on declaring my OTPs. It's rare for me to go down with a ship or have some sort of obsession with couples – but, hey, we all make sacrifices and these are ones I actually do care about.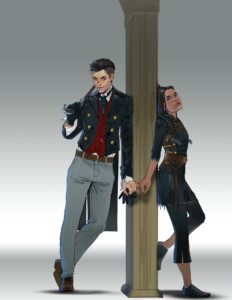 KAZ & INEJ
I haven't read Crooked Kingdom yet so don't you dare spoil anything for me!
Now, with that out of the way, yes, Kaz and Inej are one of mine (as well as many others) main OTPs. I love how Inej challenges Kaz and makes him seem a little more human each time they're together. With that, Inej is a bad ass and Kaz never tries to stop her from being that way.
Who's with me on this one? All of you who have read Six of Crows? Okay, good, that's what I expected  😆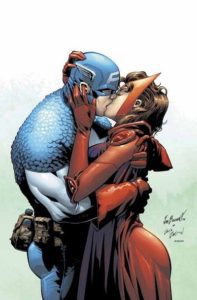 SCARLET WITCH & CAPTAIN AMERICA 
AKA Wanda and Steve.
Ever since Civil War and all their stolen glances and longing looks, I've been on this ship. When I found out that it is an actual ship that people have I was ecstatic. There are so many fan fictions and arts out there depicting them together. Apparently, there have been some near misses of them together in the comic books – can anyone confirm this? Right now, I just have to sit on the sidelines and hate Vision because he is so not the right one.
DEREK & MEREDITH
Okay, I'm still on season 5 or 6 in this show, so again – NO SPOILERS.
I was rooting for Derek & Meredith since the first episode. They are the end game for me. If they don't end up together forever I will BE DONE WITH THIS SHOW. With that said, and this is a spoiler (so stop reading if you haven't watched the show), at the point I am in their relationship is getting boring. All the drama has just been sucked right out of it, even the passion they had for each other seems to have been leached out. Where is the passion? I want it back!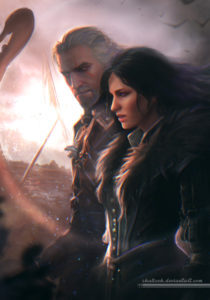 YENNEFER & GERALT
This is from the video game The Witcher 3. In it, you have to choose between Yennefer or Triss – and I am Team Yennefer till the end. 
Yennefer is dark and mysterious and kind of a bitch but I can't help but go for her in the game as opposed to Triss (who is just too bubbly and cute for me). Besides, Geralt needs a tough woman by his side – I mean, just look at them side by side. (Alright, alright, my reasoning kind of sucks, but I don't care)
---

I've already gone over a lot of book related ships in a previous post, so I kept this list short. Anyways, who are some of your ships or OTPs from books, tv, movies, or games?