*I originally posted this a year ago but thought it was time for it to make a comeback. I recently had someone ask about blog header image design, so I hope this helps some of you. My resources haven't changed much, but I did have a few things to add.
To me, blog design is very important. It's something that I pay attention to on other blogs and it's probably something other's pay attention to on mine as well. So, I put a lot of work into my design and I do it all myself. I have several sites or resources that I visit every time I make a new graphic. It took a lot of research to find what works for me but I think I've now got it down to a science. But I'm not a tech-savvy person and I like to keep things simple. So, if you're anything like me, I hope these resources prove helpful for you to start your designing journey 🙂
CANVA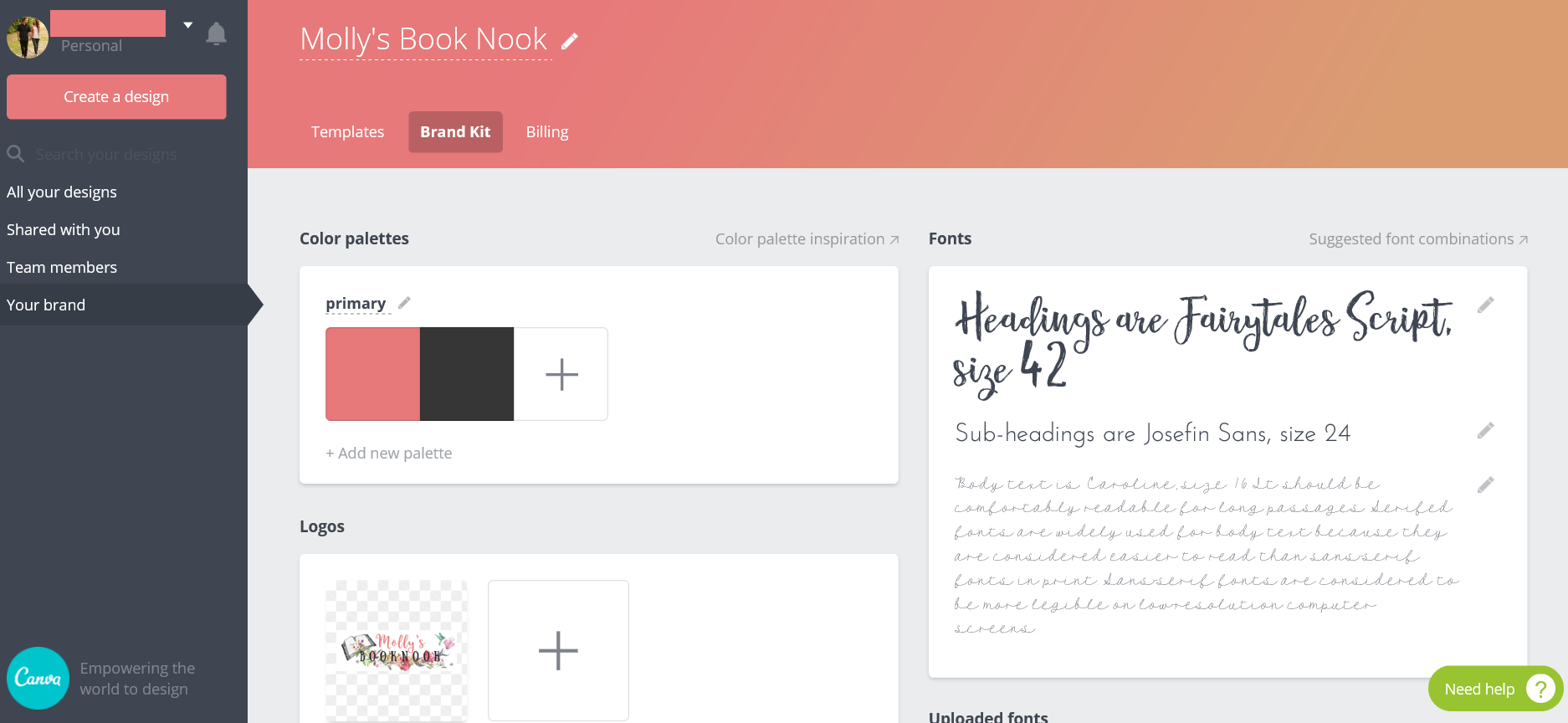 I create all of my graphics on Canva — my header, my featured images, my in post graphics, they're all done with Canva. I used Canva for Work for a long time, and it was amazing, but I've recently downgraded to the free version which is just as good.
With the free version of Canva, you can upload your own images or use their preloaded options, of which there are many. You can either use their free icons and images, or pay one dollar for their paid options to use in a design. If you get Canva for Work, everything is organized (as you see above) and you can upload your own fonts. Not everyone will think that is worth the money, but it is for me. So, I recommend you try out Canva, PicMonkey and Photoshop to see which one you prefer.
*Side note: I've discovered that even after downgrading to the free version of Canva, all of the fonts I uploaded are still available but not my photo organization. Might come in handy for those that already subscribed once.
PAINT.NET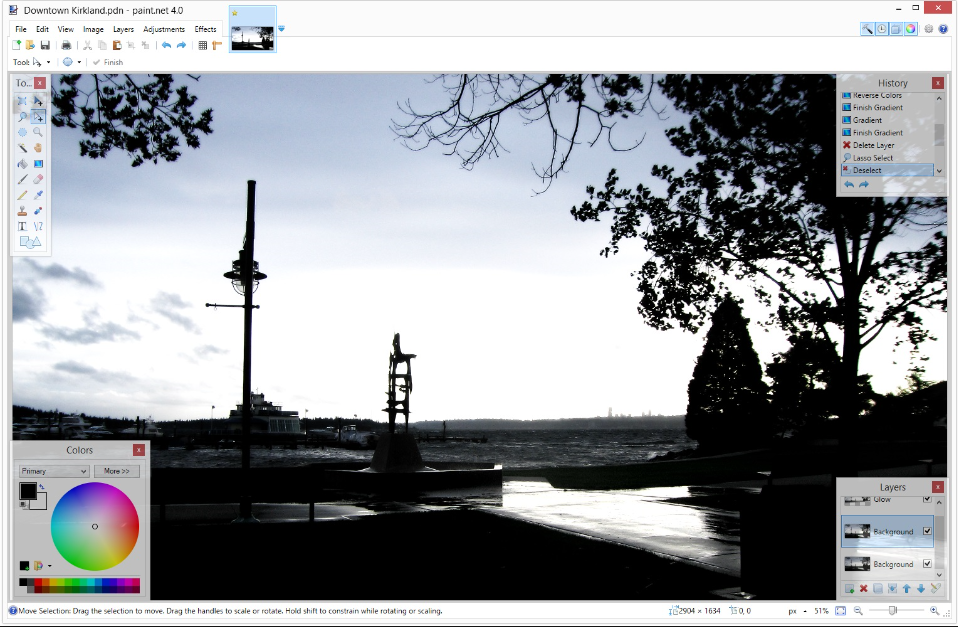 Canva doesn't allow editing of uploaded items. So, if I have a flower PNG that I want a different color, I open up Paint.net and change the color there. Paint.net is a rastor based program. What that means for us as bloggers is that if you resize your graphic/image, it won't typically hold it's quality. If you want a vector based, which will allow images to hold its quality, a good free option is InkScape .
STOCK PHOTOS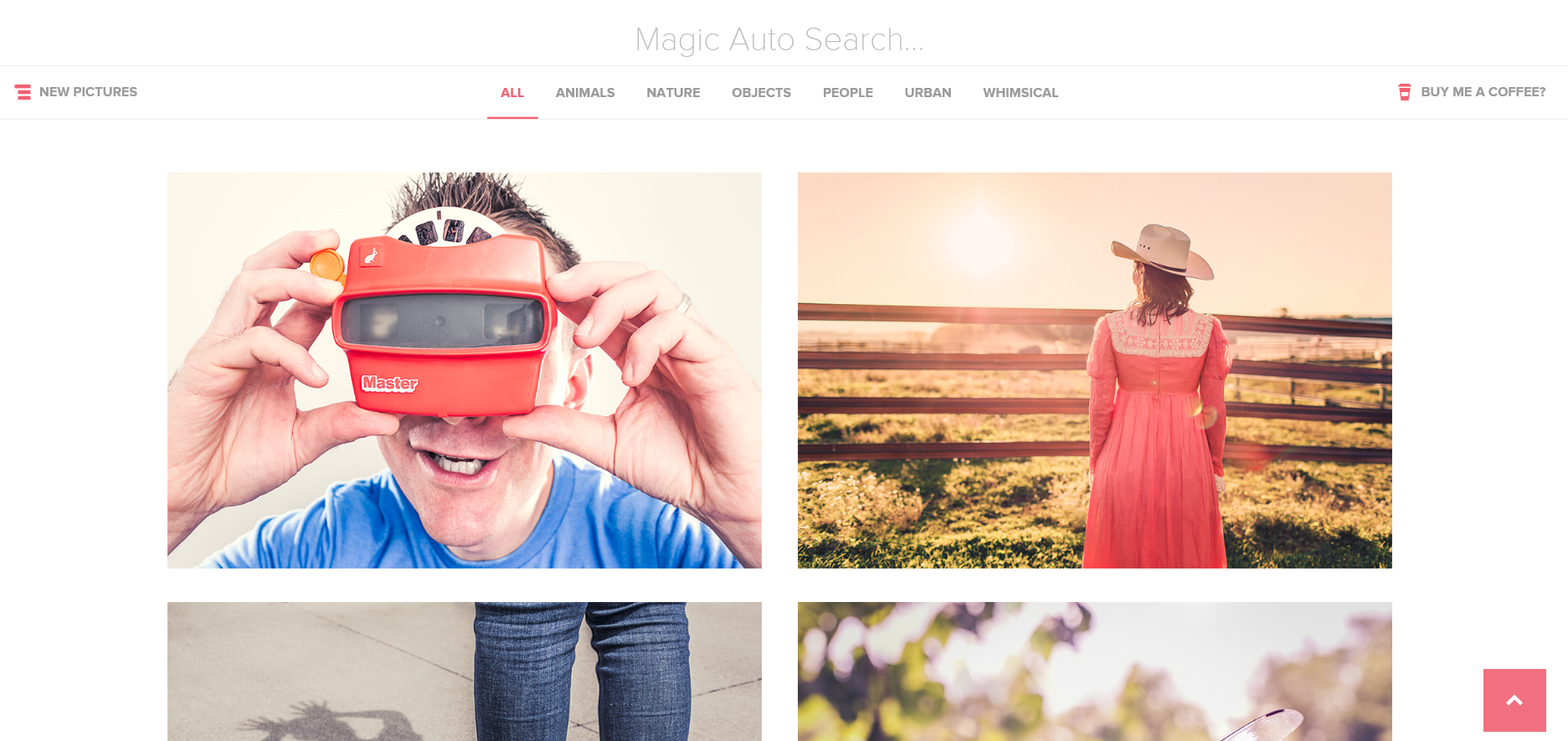 Stock photos are a photography inept girl's best friend. I don't take my own photos for my blog. I'm just not good at it. If you're like me, stock photos should be your go to (if you want that type of style for your blog). Personally, I really love real photos for my featured images so that's why I use stock images. I go through various sources to gather them. Gratisography is good if you want a bit of wacky-ness in your images (that is the screenshot above). I also like Death to Stock, and Unsplash.
*When using stock photos, make sure you are giving proper credit when necessary. Don't just take images from Google.
DESIGN MARKETPLACES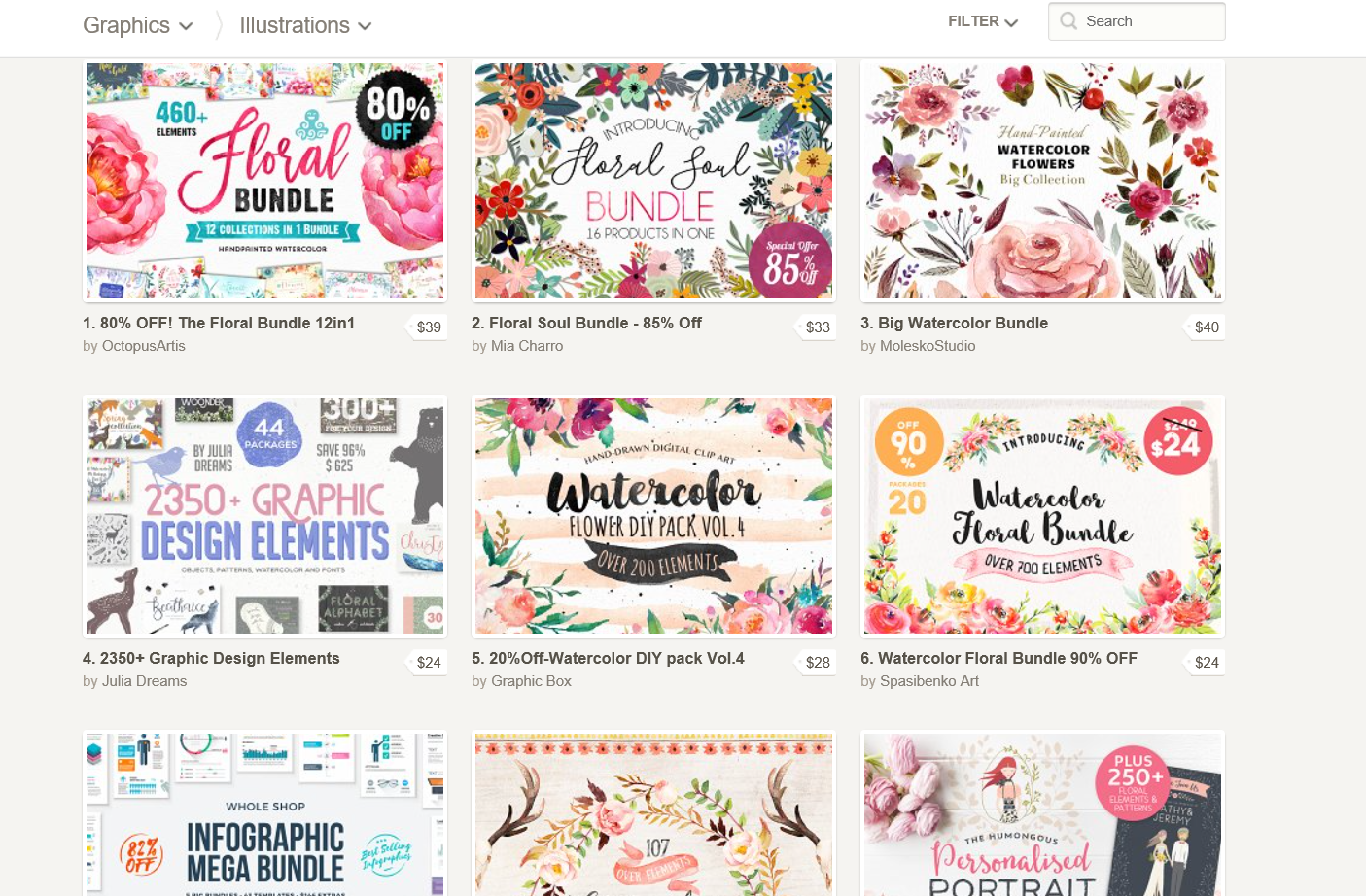 I am absolutely in love with these type of online stores. I know you're probably looking at those prices and thinking "Seriously, Molly?!" And, girl, I get you. But here are my tricks for getting good deals:
I sign up for my favorite sites newsletters – Emails contain sale notifications, free items, and recently added deals.
I check the free goods and 1$ sections often – Sometimes the items change, so I check regularly.
I buy the monthly bundles – There are usually bundles curated every month for about 24$. You pay once, the items it comes with are yours forever. I've done this about twice. I check out all the items in the bundle, if I like more than 50% of them, I purchase. Otherwise, I look at each item and see if they are free or on sale.
These sites are wonderful for designing headers and graphics. My blog's header was designed using elements I got from them. I've spent max $50 and have over 5,000 elements at my disposal for design. Some of my favorites are Creative Market and Design Cuts.
YOU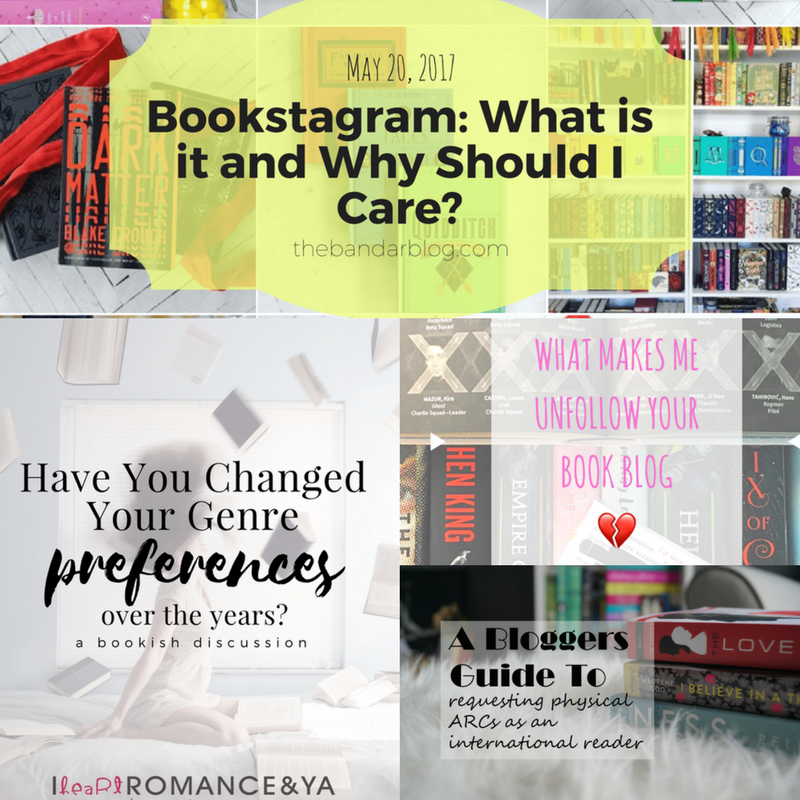 If I'm having an identity crisis, or just really wanting to change things up, you guys are my resource of inspiration. It's not taboo to be inspired by other bloggers and the way they design their blog – it is bad if you outright copy it. So, feel free to take inspiration from all of your favorite bloggers!
Pictured above are some featured images that I really love (clockwise):
---

What are some resources that are must-haves for your blog graphic design? Are there any topics in regards to design that you want me to address/provide a tutorial for?