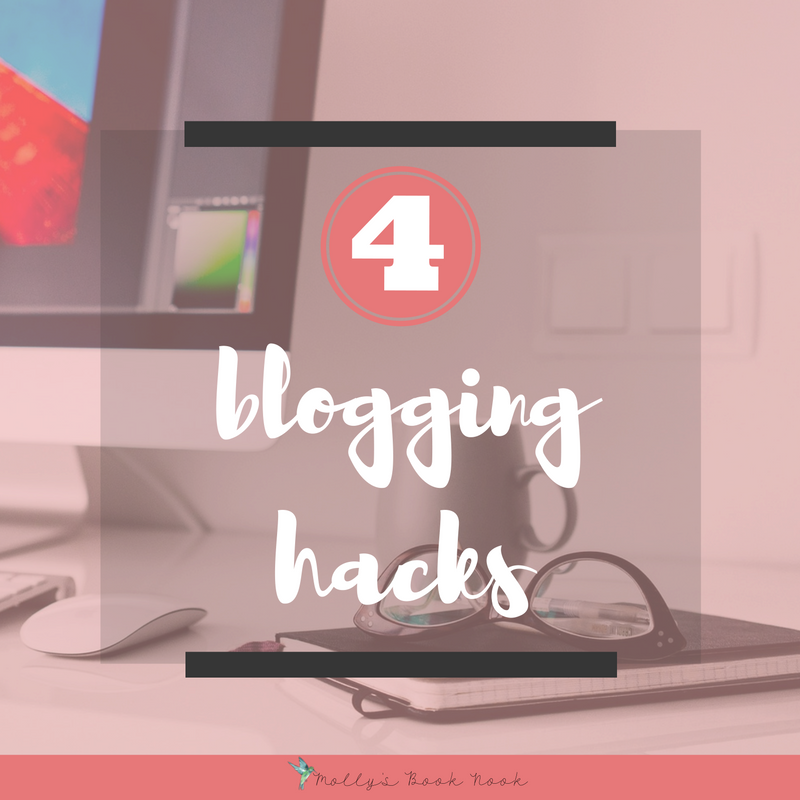 Sometimes you gotta cheat the system. By the system I mean your blog. You know, find loopholes or hacks to save you time and benefit you in the long run? Sometimes doing everything the long way just doesn't make sense — it's okay to find the shortcuts.
So, here I am today sharing with you 4 hacks that I use to make things 10x easier for me.
*This should go without saying, but this is just my advice. Take it, leave it, throw it in the fire and burn it, use it to your heart's content, whatever. I just find that these save me a ton of time and get the job done quick (maybe not always the right way to do it, but I'll get to that in a sec).
1. Using Pocket for replying to comments
I actually discovered this from another blogger friend. I'm not 100% sure who it was now, I can't even remember what post this conversation was on (and it was my post 🙄 ), but I do believe it was Alice from The Geeky Burrow. Anywho, if you don't know what Pocket is, it's a source that you can save web pages to so you can view them later. Sort of like a bookmark in your browser, but since it's a website/app, you can view it anywhere.
I use this because when I comment on all of your lovely posts, I don't subscribe to reply notifications. 1) It would get annoying, especially since some comment systems will send and email for every comment, not just replies. 2) I will forget that email was even sent to my inbox because by the time I get a chance to reply, it'll be buried under 4,397 other emails.
Enter Pocket. Once I comment on a post, I hit the nifty Pocket extension that is in the corner of my Chrome browser and it's instantly saved. When I find the time to reply, I just go through the list of posts I've recently commented on to see if the blogger has replied to me. Yeah, it's a bit more work, but that's why I set aside some time a week to do this.
Here's an example of my current list of posts I commented on: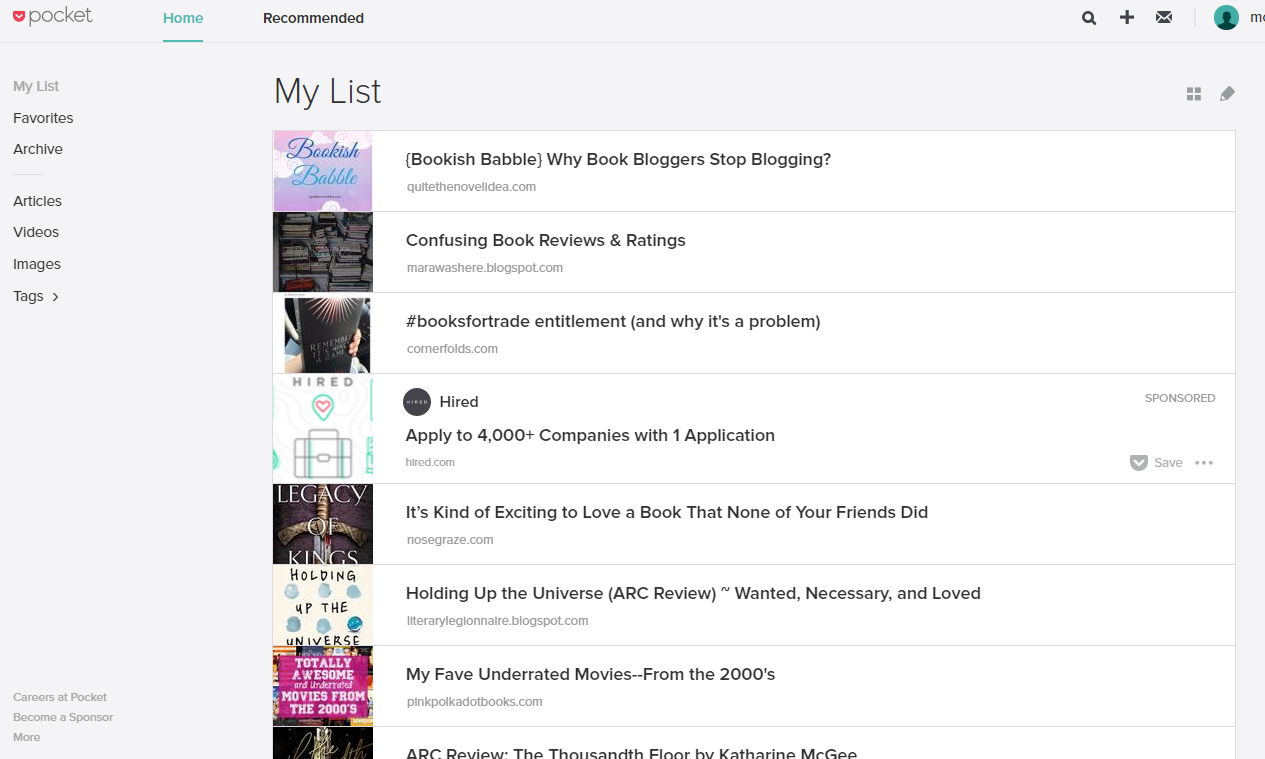 PS; It's free!
PPS; It also gives you an idea as to which bloggers actually reply (that sort of thing matters to me).
2. Create all the templates!
I've mentioned this several times, but it's always worth another mention.
If you have posts that have similar layouts, make a template for it! I use Easy Content Templates, which is a WordPress Plugin. If you aren't able to use plugins, using a Word document helps (that's what I used to do before discovering this plugin). Personally, I only have 3 post types that have similar formats. Even just having three saves me a ton of time, especially since one is for book reviews. Either way, this is an incredibly helpful tool for a lot of people. I know a few of you that have weekly posts with similar formats.
If you can use plugins, I recommend going that route instead of a Word document. The plugin I use has an easy drop menu when you open up a new post draft where you can pick which template you want and which portions you want to load from it. Like so:
3. Please, please, name your media files right
I feel like this one is mentioned in almost every post about blogging tips. However, it's always mentioned because of how it impacts your SEO. Well, fuck SEO, I'm not here to talk about that today. I'm here to tell you to name your media files right to keep you sane.
I don't know about you, but I use a lot of images more than once — especially book covers. All those Top Ten lists and Book Rec posts, I'm using book covers left and right. Sometimes I'm using the same book cover across multiple posts (because lets face it, Six of Crows will be on all of my recommendation posts). You know what would suck? If I had to upload the same Six of Crows cover 10 times throughout the year to use on 10 different posts. So, you know what I do? I name that shit correctly the first time so I can easily search for it in my media library 3 months later.
SIXOFCROWSBOOKCOVER.JPEG > 23331495.JPEG
Now, when I go to do another book recommendation post, all I have to do is search "SIXOFCROWS" and the image shows up. There is no way in hell I'll be able to remember 23331495 three months later, and I sure as hell don't want to scroll through my library to three months ago to find it.
4. Inspect Element for us coding deficient folk
This is where my statement earlier when I said "maybe not always the right way" comes into play. As the header for this section implies, I'm not a coding genius. This could be a horrible way to go about things, but it works for me. Also, this tip does require some coding knowledge, if you need a more detailed tutorial, let me know! I'd love to do a whole post on it so I could go into greater detail 🙂
I do some custom coding for my blog. Honestly, there's just not a lot I need to change in custom coding. I'm pretty simple when it comes to my design. However, there are a few things I like to change (like certain colors in the sidebar). Since I was not gifted with talent from the coding God's, I use inspect element.
Here's how it works:
Go to ANY web page (I'm using Barnes & Noble as an example), right-click anywhere and select INSPECT (or INSPECT ELEMENT). At the bottom, or somewhere in the screen, you should see this: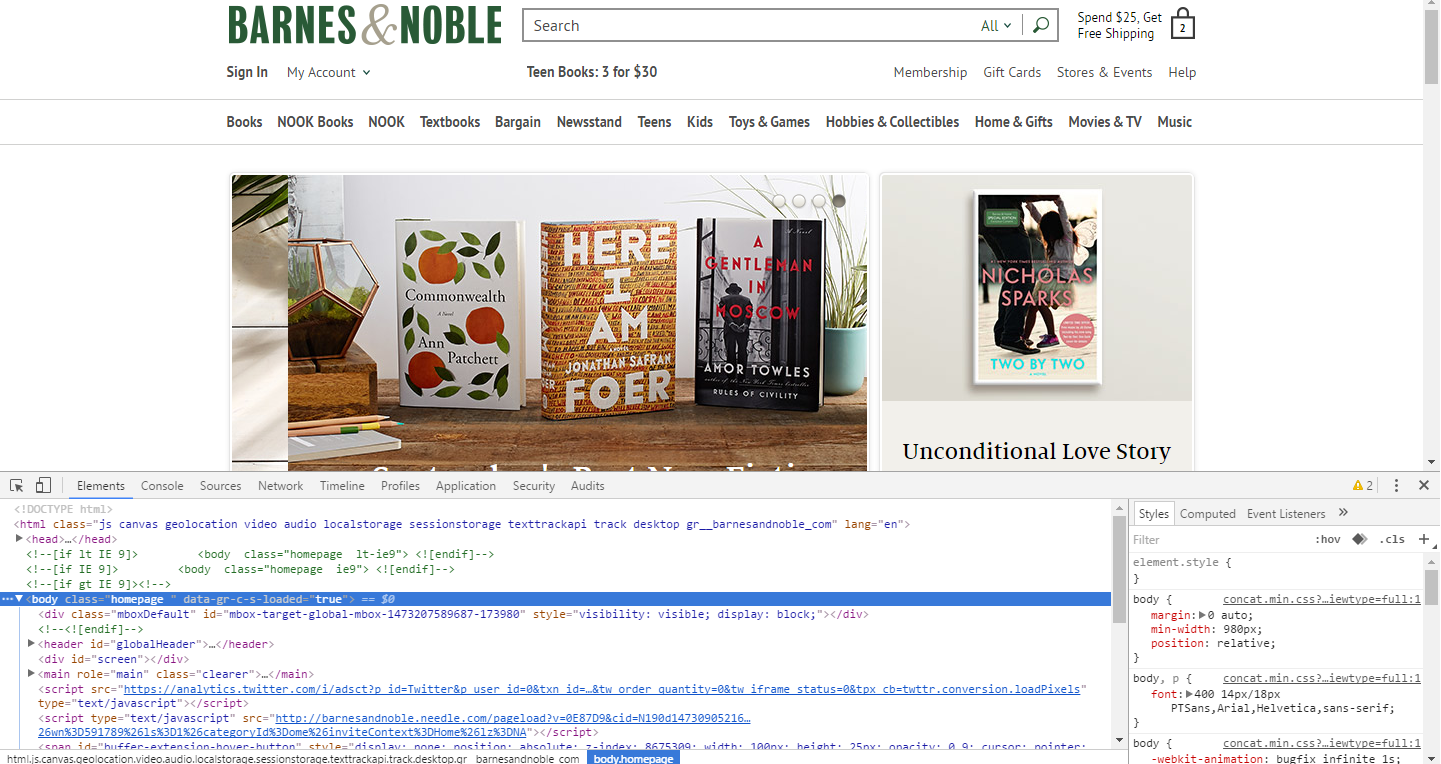 See all that coding mumbo jumbo? I make sense out of all of this in two different ways:
The box on the right-hand side allows me to make edits without making permanent changes. Therefore, I can test things out before putting the coding into my custom CSS page.
See that tiny blue rectangle at the very bottom? If I right-click something specific, it'll show me what the Class or ID is. I literally just copy and paste that to create custom CSS.

Once I test out the CSS with the box on the right and copy & paste what I need, the final coding looks like this: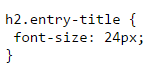 The reason I say this may not be the right way to go about it is because sometimes that blue box doesn't have the most seamless CSS direction. I'll end up with a very long Class/ID, which may not be the best thing for organization. However, it works, it will not make your site randomly crash (as long as you enter everything in correctly! Always, always preview before saving).
---

There you have it! Those are my four hacks that save me time while blogging. If you have any questions, please don't hesitate to ask! I know that is a lot of information, especially the inspect element section. 
Do you have any tips that you can share? Do you use any of the tips I meantioned already?