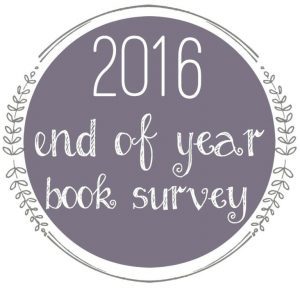 This is the survey put together by Jamie from The Perpetual Page-Turner. All graphics are from her original survey. I've removed some questions because I either couldn't think of an answer for it or frankly, I got lazy (there were a lot of question!) Honestly, that doesn't bode well for my laziness level for 2017. Uh oh.
Either way, here's a look back at my bookish and blogging life in 2016!

Number Of Books You Read: 64 of my 100 book goal
Number of Re-Reads: 0
Genre You Read The Most From: A good mix of YA Fantasy and YA Contemporary

1. Best Book You Read In 2016?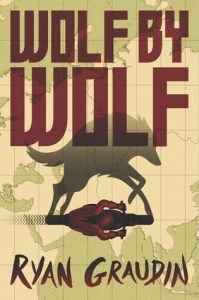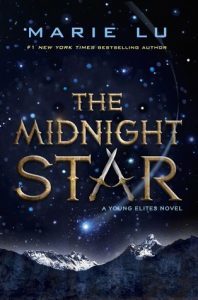 Oh my goodness, I read so many that I really loved. I already posted 10 of my favorites last week, but if I absolutely had to narrow it down, I would say these two. The Midnight Star was the conclusion to one of my favorite series written by one of my favorite authors, and she did not disappoint. Wolf By Wolf was a huge surprise and the history buff in me loved every minute of this alternate history, meets magic, meets motorcycle adventure!
2. Book You Were Excited About & Thought You Were Going To Love More But Didn't?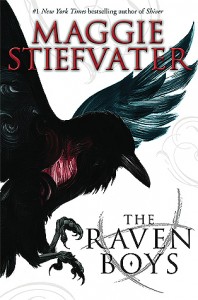 The Raven Boys by Maggie Stiefvater. I've already talked about how I didn't like this one several times, and almost all of you have said to continue with the series because it gets better, so don't fret! I will. Eventually. But in the meantime, this book was such a letdown. While I enjoyed the friendships, it just wasn't enough for me to really fall in love with this book.
3. Most surprising (in a good way or bad way) book you read?

And I Darken by Kiersten White. This one was the most surprising in a bad way because it was my first ever DNF. I just did not fall in love with it the way so many people did. I thought that at 250 pages in and still nothing happened that interested me, it just wasn't worth my time anymore.
4. Best series you started in 2016? Best Sequel of 2016? Best Series Ender of 2016?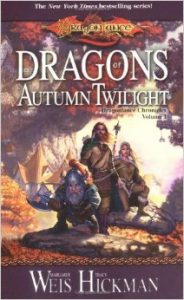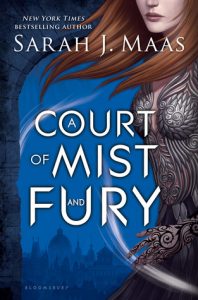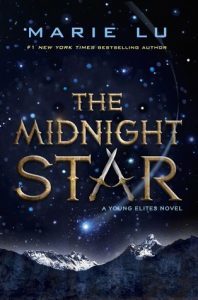 This entire question is difficult because once I looked back at the books I've read this year, most of them were standalones. So I had some slim pickings.
Best series I started: Dragons of Autumn Twilight by M. Weis and T. Hickman. This one is actually very good if you're looking for a Lord of the Rings alternative that is a little less serious.
Best sequel I read: A Court of Mist and Fury by Sarah J. Maas. This is one of the THREE sequels I read this year. Yes, three. So, I chose it as the best of the three, even though I didn't like it that much.
Best series ender: The Midnight Star by Marie Lu. Obviously. It was one of my favorite books of the year!
5. Favorite new author you discovered in 2016?
Paula Stokes and Lauren Gibaldi. Granted I have only read one book by each author, I still really enjoyed Girl Against the Universe and The Start of Me and You (and I'm reading Autofocus). With that said, I read a lot of new-to-me authors this year and I loved nearly all of them!
6. Best book from a genre you don't typically read/was out of your comfort zone?
In the Context of Love by Linda K. Sienkiewicz. This book is more of an adult women's fiction story following one woman through late high school, marriage, children & more. It was definitely out of my comfort zone but Linda's writing is lovely and the story is heartbreakingly beautiful.
7. Favorite cover of a book you read in 2016?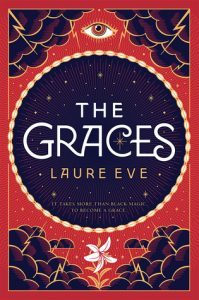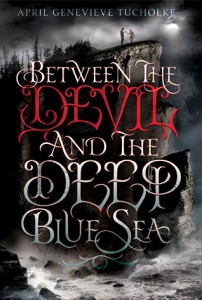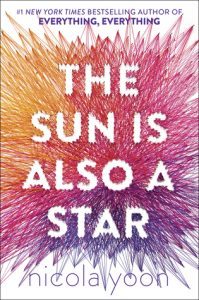 8. Most memorable character of 2016?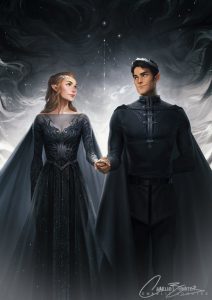 Rhysand. For obvious reasons.
Also, Jack and Libby from Holding Up The Universe by Jennifer Niven, but there wasn't any fan art for them that I could find. Those two were amazing characters, and if you haven't read that book, I highly recommend it.
(Artwork from Charlie Bowater)
9. Most beautifully written book read in 2016?
This one is always really hard for me because I realize I'm not exactly the most observant or the pickiest when it comes to writing. I never notice when I really like it, only when I don't. Don't ask me how my brain works that one out. So, here are just some books that I ended up getting lots of quotes out of:
The Midnight Star by Marie Lu.
The Sun Is Also A Star by Nicola Yoon.
Holding Up The Universe by Jennifer Niven.

10. Book you can't believe you waited UNTIL 2016 to finally read?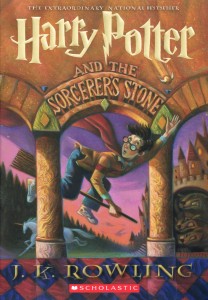 Harry Potter and the Sorcerer's Stone by J.K. Rowling. This one was probably an obvious choice to those of you that regularly read my blog. But yes, I waited until 2016 to read this book. That's a solid EIGHTEEN YEARS after the publication in the United States. I was 7 years old when this book came out…yet never read it.
11. Shortest & Longest Book You Read In 2016?
Shortest: Scarlet Witch by James Robinson, Vanesa Del, David Aja. This was a comic book, so naturally, it's the shortest.
Longest: A Clash of Kings by George R.R. Martin. A whopping 1010 pages and I finished this monster. BAM.
12. Favorite Non-Romantic Relationship Of The Year
I actually read a few this year with some awesome non-romantic relationships and I don't want to choose one. Luckily, I already wrote a post listing 6 of my favorite, so I'm just going to refer you to that  😉
13. Favorite Book You Read in 2016 From An Author You've Read Previously
Melophobia by James Morris. For the sake of not sounding repetitive, I'm not choosing The Midnight Star for this one but rather an indie-pubbed book that I really loved. Melophobia is about a world that has banned music and how the people have formed secret clubs to sneak around the government to listen to their music. I really enjoyed the premise and if you love music, you will too.
14. Best 2016 debut you read?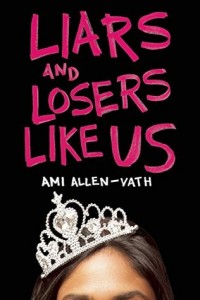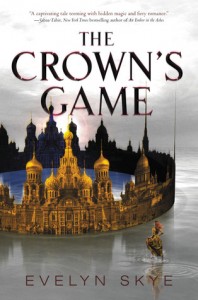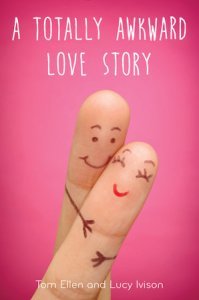 Much too hard to choose but I narrowed it down to three.
Liars and Losers Like Us by Ami Allen-Vath. This one will surprise you and make you cry.
The Crown's Game by Evelyn Skye. It got mixed reviews but I really enjoyed the premise.
A Totally Awkward Love Story by Tom Ellen and Lucy Ivison. JUST. TOO. CUTE. ITS. STUPID.
15. Book That Put A Smile On Your Face/Was The Most FUN To Read?
Again A Totally Awkward Love Story by Tom Ellen and Lucy Ivison. I JUST LOVED IT SO MUCH. ALL THE FEELS GUYS, ALL OF THEM.
16. Book That Made You Cry Or Nearly Cry in 2016?
Aftermath by Clara Kensie. This one made me cry like a baby. It's such a deep book that deals with some difficult topics. I loved this one so much I created a design just for it for my store & donate the proceeds to RAINN or NCMEC (click here for more information).
17. Book That Made You The Most Mad (doesn't necessarily mean you didn't like it)?
Scarlett Epstein Hates It Here by Anna Breslaw. I just disliked the character of this story so much and it felt like there was a hidden political agenda that had nothing to do with the actual plot. It was my first ranty review on here. Another one was Between The Devil And The Deep Blue Sea by April Genevieve Tucholke because of the perceived (by me) sexual assault. Dislike. Dislike. Dislike.

1. New favorite book blog you discovered in 2016?
NO DON'T MAKE ME CHOOSE. HOW DARE YOU. Please refer to who I am following on Bloglovin'. You are all my favorites. ♥
2. Favorite review that you wrote in 2016?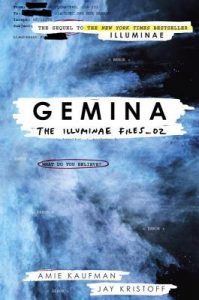 Basically any of my negative reviews. Is that terrible of me? I just find it so fun to be ranty and not gushing over how amazing I think a book is. For example, my ranty review of Gemina or Between The Devil And The Deep Blue Sea.  😆 
3. Best discussion/non-review post you had on your blog?
This one is really hard. How do I choose? I do a variety of posts that are non-review such as movie lists, book discussions, blog help. I'd say I love them all because I did invest time into them. The one with the most comments though is my Reader Confessions post.
4. Best event that you participated in (author signings, festivals, virtual events, memes, etc.)?
As usual, Yallwest. I always love going to this event and this year was even more fun! I got the chance to interview Jennifer Niven and Erin Bowman. I met plenty of authors and even got to meet some blogger friends IRL!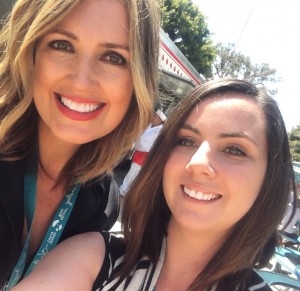 5. Best moment of bookish/blogging life in 2016?
I would say Yallwest and opening up my bookish merch store Blu Bear Bazaar were the two highlights of my bookish/blogging life in 2016. I was truly blessed to have these opportunities.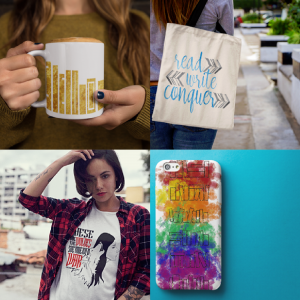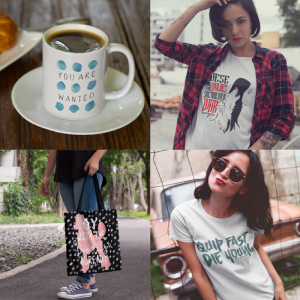 6. Most challenging thing about blogging or your reading life this year?
Honestly, I hit a lot of slumps for both blogging and reading this year. It was really discouraging. I had set my original reading goal for 150, lowered it to 100 and still only hit 63 books. UGH. Hopefully, next year is better.
7. Best bookish discover (book related sites, book stores, etc.)?
I discovered a lot of new blogs this year, that's for sure! I also finally started listening to audiobooks, which really isn't a discovery, I just finally signed up for Audible! Of course, this year was filled with even more bookish purchases like book boxes and merch from handmade bookmarks to totes.
8. Did you complete any reading challenges or goals that you had set for yourself at the beginning of this year?
Nope. I started several challenges and goals but didn't hit a single one of them. Whoops.

1. One Book You Didn't Get To In 2015 But Will Be Your Number 1 Priority in 2017?
Honestly, everything. I can't choose this either!
2 & 3. Book You Are Most Anticipating For 2017 (non-debut)? 2017 Debut You Are Most Anticipating?
Just stop this cruelty. I really cannot make this decision!
4. Series Ending/A Sequel You Are Most Anticipating in 2017?
I'm not almost done with any series, so none. Man, this entire section is pointless.
5. One Thing You Hope To Accomplish Or Do In Your Reading/Blogging Life In 2017?
Just stay organized and on top of things. I have lots of goals, but a lot of comes down to this.
6. A 2017 Release You've Already Read & Recommend To Everyone:
UGH NONE. BECAUSE I'M NOT COOL ENOUGH TO GET ARCS.
---

Well, that was long. If you're still here, GO YOU! Thank you! Now I want to hear about your year. How was it? Any books that really stood out to you this year? What are your blogging goals?